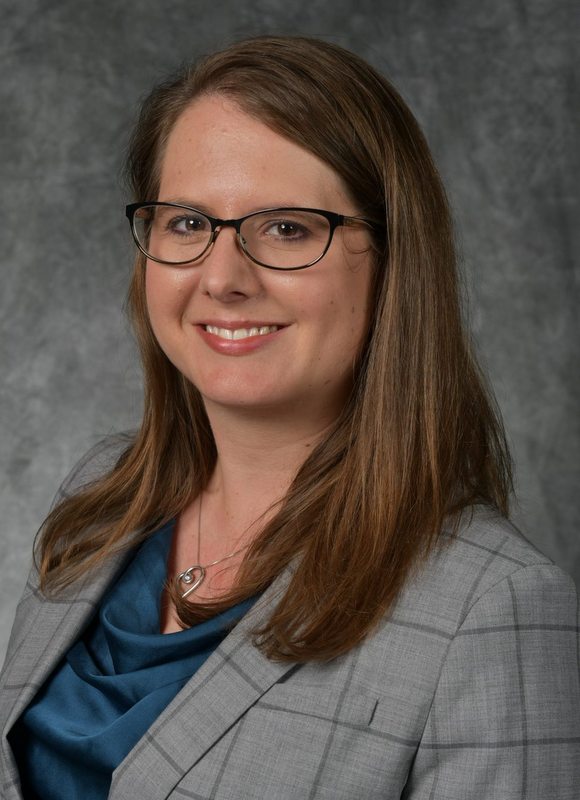 Elizabeth J. Biddinger, assistant professor of chemical engineering in The City College of New York's Grove School of Engineering, is one of 84 recipients nationwide of U.S. Department of Energy Early Career Awards announced today. She'll receive $750,000 over five years for her research in the emerging field of biomass electroreduction.
"Supporting talented researchers early in their career is key to building and maintaining a skilled and effective scientific workforce for the nation. By investing in the next generation of scientific researchers, we are supporting lifelong discovery science to fuel the nation's innovation system," said Secretary of Energy Rick Perry. "We are proud of the accomplishments these young scientists have already made, and look forward to following their achievements in years to come."
Biddinger's successful proposal was titled: "Reaction Mechanism and Kinetics for Electrochemical Hydrogenation and Hydrogenolysis of Biomass-Derived Species."
"This is a great opportunity to focus on biomass electroreduction. The field is relatively new and there are so many exciting contributions we can make," she said.  
Biomass is from natural renewable resources such as plant or food matter and can be converted into renewable fuels and chemicals. This can replace the need to use fossil fuels such as petroleum and natural gas. Biddinger's research at the Grove School will seek to advance efforts to develop proposed smaller scale, on-site upgrading of products from biomass conversion, known as Biomass Upgrading Depots (BUDs).
"By electrochemically converting biomass, modular units that do not require significant infrastructure or the same scale as traditional chemical processing facilities, can be utilized in these BUDs," said Biddinger.
"When paired with excess renewable electricity (from sunny or windy days), the process has promise to be economical and sustainable, all while addressing the energy storage problem associated with renewable electricity generation," she added.
The DOE Early Career Award is the latest honor received by Biddinger, whose research interests encompass green chemistry and energy applications utilizing electrochemistry, catalysis, alternative solvents and sustainable engineering methods. 
Recent accolades include the 2016-2017 Electrochemical Society–Toyota Young Investigator Fellowship Award to work on battery safety switches using reversible ionic liquids, and the 2014 CUNY Junior Faculty Award for Science and Engineering from the Sloan Foundation to investigate CO2 electroreduction.
In addition to her appointment with CCNY, she also is part of the Graduate Center, CUNY, PhD chemistry program.
About The City College of New York
Since 1847, The City College of New York has provided a high quality and affordable education to generations of New Yorkers in a wide variety of disciplines. Today The Chronicle of Higher Education ranks CCNY #2 among public colleges with the greatest success in ensuring the social mobility of our student body; at the same time the Center for world University Rankings places it in the top 1.2% of universities worldwide in terms of academic excellence. More than 16,000 students pursue undergraduate and graduate degrees in eight professional schools and divisions, driven by significant funded research, creativity and scholarship. CCNY is as diverse, dynamic and visionary as New York City itself.  View CCNY Media Kit.