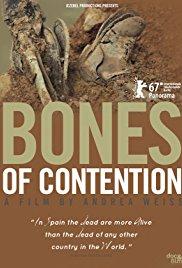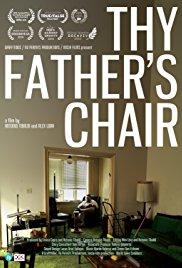 "Bones of Contention," a documentary by Emmy Award-winning filmmaker Andrea Weiss, premieres Saturday, Oct. 21 at Cinépolis Chelsea. This is one of latest releases by faculty in The City College of New York's Department of Media and Communication Arts.
The film focuses on the brutal Franco dictatorship, during whose reign up to 120,000 opponents of fascism were buried in unmarked graves all over Spain. A 2014 Fulbright Scholars award funded Weiss' research.
Legendary poet and playwright Federico Garcia-Lorca came to symbolize those that disappeared, and is called "the first LGBT victim of the Franco regime." Weiss examines the men and women who recall Spain's homophobic past and seek to exhume it by finding these remains.  It opens theatrically in Spain on Nov. 10, and is playing in festivals in St. Petersburg and Moscow in mid-November.
"Thy Father's Chair," another City College faculty production, made its theatrical commercial premier on Oct. 13. The documentary is about Orthodox Jewish twins.
Directed by Antonio Tibaldi, co-director of the MFA Program in Film, and former MFA student Alex Lora, it focuses on siblings Abraham and Shraga who live a secluded existence in their inherited Brooklyn home. Since the death of their parents, they have stopped throwing away things and have accumulated all sorts of items.
About The City College of New York
Since 1847, The City College of New York has provided low-cost, high-quality education for New Yorkers in a wide variety of disciplines. Today more than 16,000 students pursue undergraduate and graduate degrees in eight professional schools and divisions, driven by significant funded research, creativity and scholarship.  Now celebrating its 170th anniversary, CCNY is as diverse, dynamic and visionary as New York City itself.  View CCNY Media Kit.