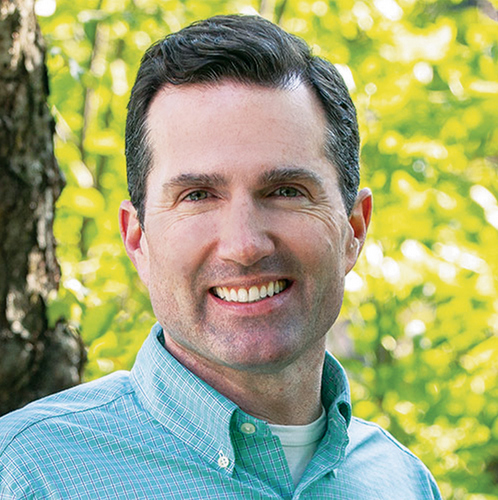 The fourth annual Sternberg Family Lecture at The City College of New York on Monday, Oct. 2, presents a conversation between John D. Judge, president and CEO of the Appalachian Mountain Club and CCNY Interim President Vincent G. Boudreau. Hosted by the Colin Powell School for Civic and Global Leadership, their discussion is entitled "Democratizing the Outdoors: A Program for Wise Policy and Student Leadership" and starts at 4:30 p.m. in Shepard Hall, room 350.
The event is free and open to the public. Click here to RSVP.
An experienced nonprofit and government leader, Judge has headed the AMC since January 2012 when he was appointed its fourth chief executive. As president, he oversees the nation's oldest outdoor recreation and conservation organization – founded in 1876 -- with more than 300,000 members, advocates, constituents, and supporters in 12 chapters from Maine to Washington, D.C.
Judge has worked to make the outdoors more accessible and get more people active outdoors and in conservation stewardship.
Headquartered in Charleston, Mass., the AMC advocates for the conservation and protection of the mountains, rivers, and forests. It owns and operates 70 outdoor lodges, camps and facilities; publishes books, maps and guides; produces and leads 8,000 adult outdoor programs; maintains 1,800 miles of trails; and delivers programs for 90,000 youth.
Judge's previous experience includes respected nonprofit and government leadership roles. He served in several senior executive, development and marketing roles, including executive director of Habitat for Humanity Greater Boston.
As a community volunteer, he co-founded the New Frontier Society of the John F. Kennedy Library Foundation, a non-partisan group that encourages young adult participation in public affairs. He was State Chair of the Massachusetts Commission on Community Service and Volunteerism AmeriCorps from 2001 to 2004.
About Vincent Boudreau
Dr. Vincent Boudreau has served as City College Interim President since November 2016. He was previously Dean of the college's Colin Powell School for Civic and Global Leadership. He is a professor of political science at CCNY and a member of the City University of New York graduate faculty. A specialist in the politics of social movements, particularly in Southeast Asia, his latest book is "Resisting Dictatorship: Repression and Protest in Southeast Asia" (Cambridge University Press). Boudreau is a graduate of Cornell University, where he earned his Ph.D. in 1991.
About the Sternberg Family Lecture
The Sternberg Family Lecture in Public Scholarship showcases the relationship between the scholarship of the Colin Powell School for Civic and Global Leadership, and the urgent public needs and concerns of our time. The lecture is designed to foster conversations that mobilize academic expertise into immediately relevant public and policy related discussions, and to disseminate those conversations to broader communities of stakeholders.
About The City College of New York
Since 1847, The City College of New York has provided low-cost, high-quality education for New Yorkers in a wide variety of disciplines. Today more than 16,000 students pursue undergraduate and graduate degrees in eight professional schools and divisions, driven by significant funded research, creativity and scholarship.  Now celebrating its 170th anniversary, CCNY is as diverse, dynamic and visionary as New York City itself.  View CCNY Media Kit.