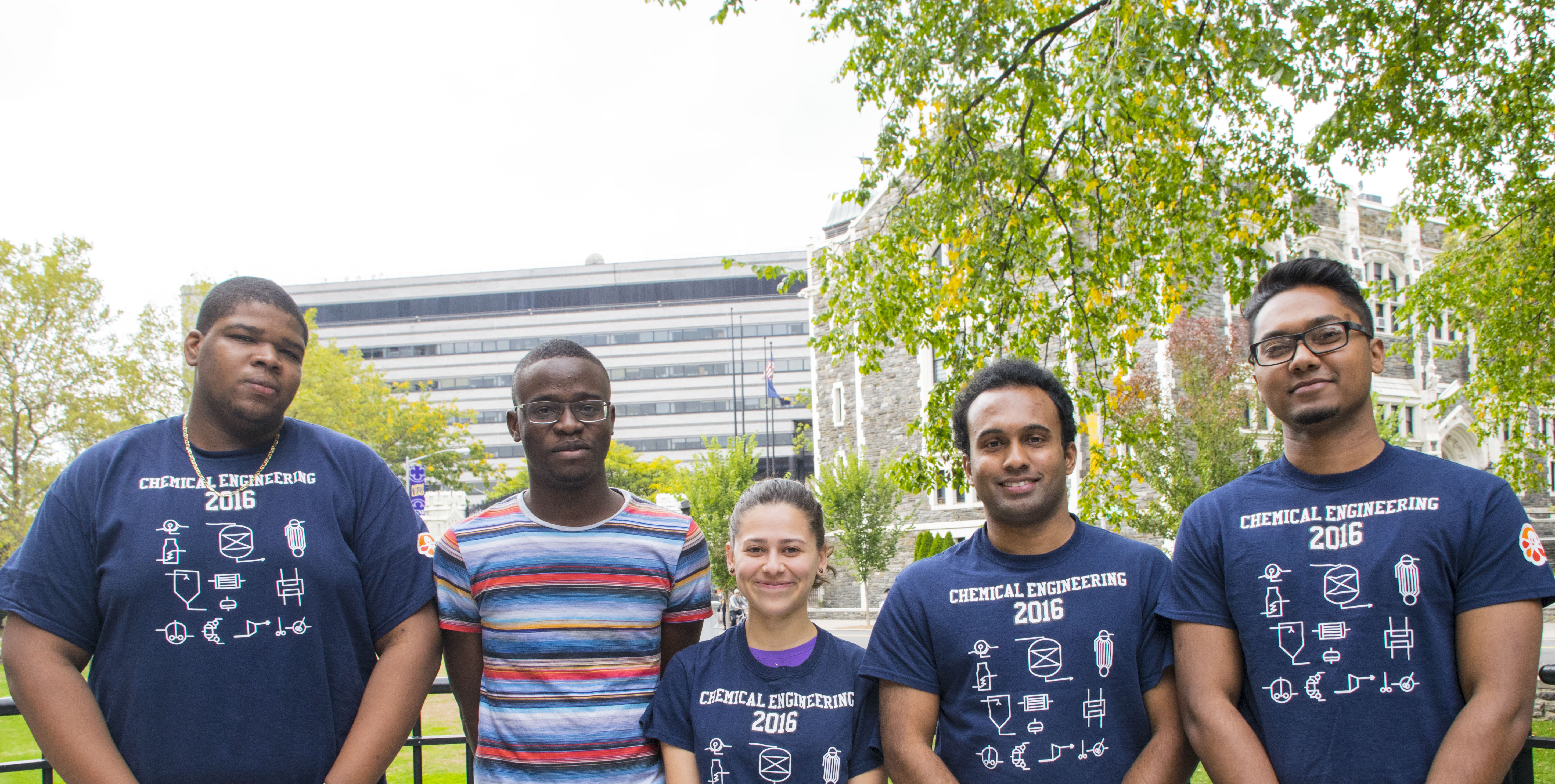 The City College of New York's Grove School of Engineering students head to the AlChE national finals competition in San Francisco to present the "Iodonator-C8," a chemical powered vehicle that for the first time in CCNY history won first place in the Mid-Atlantic regional competition.
There will be 41 teams competing at the nationals, and engineering students from top colleges and universities in the U.S., Korea, China, Canada and Turkey compete for the top prize.
"We've been in nationals consistently over the past three years, but no one has placed first in the regionals and nationals. We are all excited for a victory for the first time," said Dilan Mataraarachchi, chemical engineering senior and captain of the Chem-E-Car team.
Chem-E-Car members, consisting of 11 chemical engineering majors and one electrical engineering major, started working on the design of their car during December 2015. The goal is for the car to start, move and stop using a chemical reaction.
Over the past several months the Chem-E-Car team has raised funds for their trip to San Francisco. Seven of the 12 members will represent the "Iodonator-C8" in the national competition on November 13.
About The City College of New York
Since 1847, The City College of New York has provided low-cost, high-quality education for New Yorkers in a wide variety of disciplines. More than 15,000 students pursue undergraduate and graduate degrees in the College of Liberal Arts and Science; Bernard and Anne Spitzer School of Architecture; School of Education; Grove School of Engineering; Sophie Davis Biomedical Education/CUNY School of Medicine; and the Colin Powell School for Civic and Global Leadership. U.S. News, Princeton Review and Forbes all rank City College among the best colleges and universities in the United States.