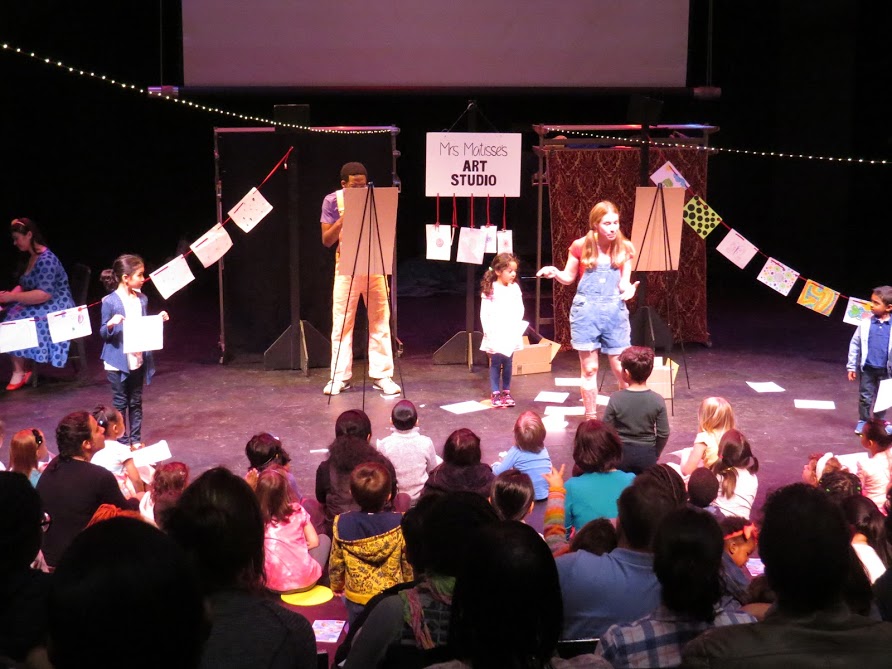 The Harlem Children's Theatre Festival adapts three new plays from myths and fairytales on Saturday, May 5 at The City College of New York's Aaron Davis Hall. The School of Education's Graduate Program in Educational Theatre presents the annual festival, which takes place from 10 a.m.-1 p.m.
This annual festival is jam-packed with artsy activities, live performances and sing-alongs, and arts and crafts stations. The event is a fun and free for kids of all ages (3 and up) and brings the community and all members of the family together to share in the joy of live theatre and the arts.
The festival features three new plays for young audiences inspired by myths and fairy tales with strong female leads going on epic journeys and overcoming seemingly impossible odds. Audiences will travel travel through enchanted forests with "The Wild Swans," adventure to the magical lake in "Ampata and the Magic Lake," and discover how seasons came to be in the interactive tale of "Persephone and the Four Seasons."
Performance times are as follows:
10:15 a.m. "The Wild Swans"
11:00 a.m. "Ampata & The Magic Lake"
12:00 p.m. "Persephone & The Four Seasons"
Reservations are recommended. For more information and for free tickets, please visit hctf.brownpapertickets.com.
About The City College of New York
Since 1847, The City College of New York has provided a high quality and affordable education to generations of New Yorkers in a wide variety of disciplines. Today The Chronicle of Higher Education ranks CCNY #2 among public colleges with the greatest success in ensuring the social mobility of our student body; at the same time the Center for world University Rankings places it in the top 1.2% of universities worldwide in terms of academic excellence. More than 16,000 students pursue undergraduate and graduate degrees in eight professional schools and divisions, driven by significant funded research, creativity and scholarship. CCNY is as diverse, dynamic and visionary as New York City itself.  View CCNY Media Kit