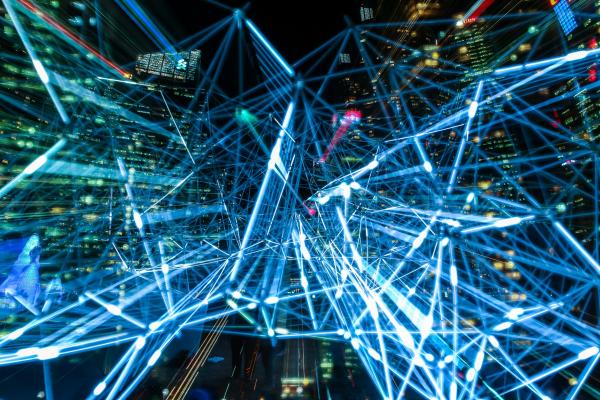 CCNY's Grove School of Engineering is offering a new Master's Program in Data Science and Engineering.
The City College of New York's Grove School of Engineering is offering a new Master's Program in Data Science and Engineering to address the growing demand for data science and data engineering skills in government and industry. The new program, administered by the Computer Science Department, prepares students to analyze, process, visualize and apply machine learning and computational statistics to problems in engineering, science, and many other disciplines.
A key feature of the program is the required capstone master's project or thesis. Within the program, students will apply the data science and engineering skills they learn to a domain by partnering with a mentor researcher from CCNY schools and divisions as well as the Advanced Science Research Center on campus. Core courses will be offered late in the day or early evening to accommodate student's work schedules.
"This program will provide the perfect way for a science, math or engineering students to get up to speed on this exciting and growing new field," said Michael Grossberg, co-director of the Master's Program in Data Science and Engineering. "We give them time to delve deep into the material and our faculty help students create meaningful projects highlighting the data science expertise they acquire within the program."
The program is an interdisciplinary effort—in collaboration with several City College departments—for students with STEM backgrounds in science, engineering or mathematics who wish to learn data science methodology. The educational objectives of the program include:
applying data driven methodology to a chosen domain specialization to meet the needs of society;
communicating clearly and assuming leadership roles
contributing to the field of applied data science by participating in professional societies, maintaining current knowledge in the field, and pursuing advanced studies.
To learn more about the program or to apply, please email engineering@ccny.cuny.edu or visit the website here. 
About The City College of New York
Since 1847, The City College of New York has provided a high quality and affordable education to generations of New Yorkers in a wide variety of disciplines. Today The Chronicle of Higher Education ranks CCNY #2 among public colleges with the greatest success in ensuring the social mobility of our student body; at the same time the Center for world University Rankings places it in the top 1.2% of universities worldwide in terms of academic excellence. More than 16,000 students pursue undergraduate and graduate degrees in eight professional schools and divisions, driven by significant funded research, creativity and scholarship. CCNY is as diverse, dynamic and visionary as New York City itself.  View CCNY Media Kit.