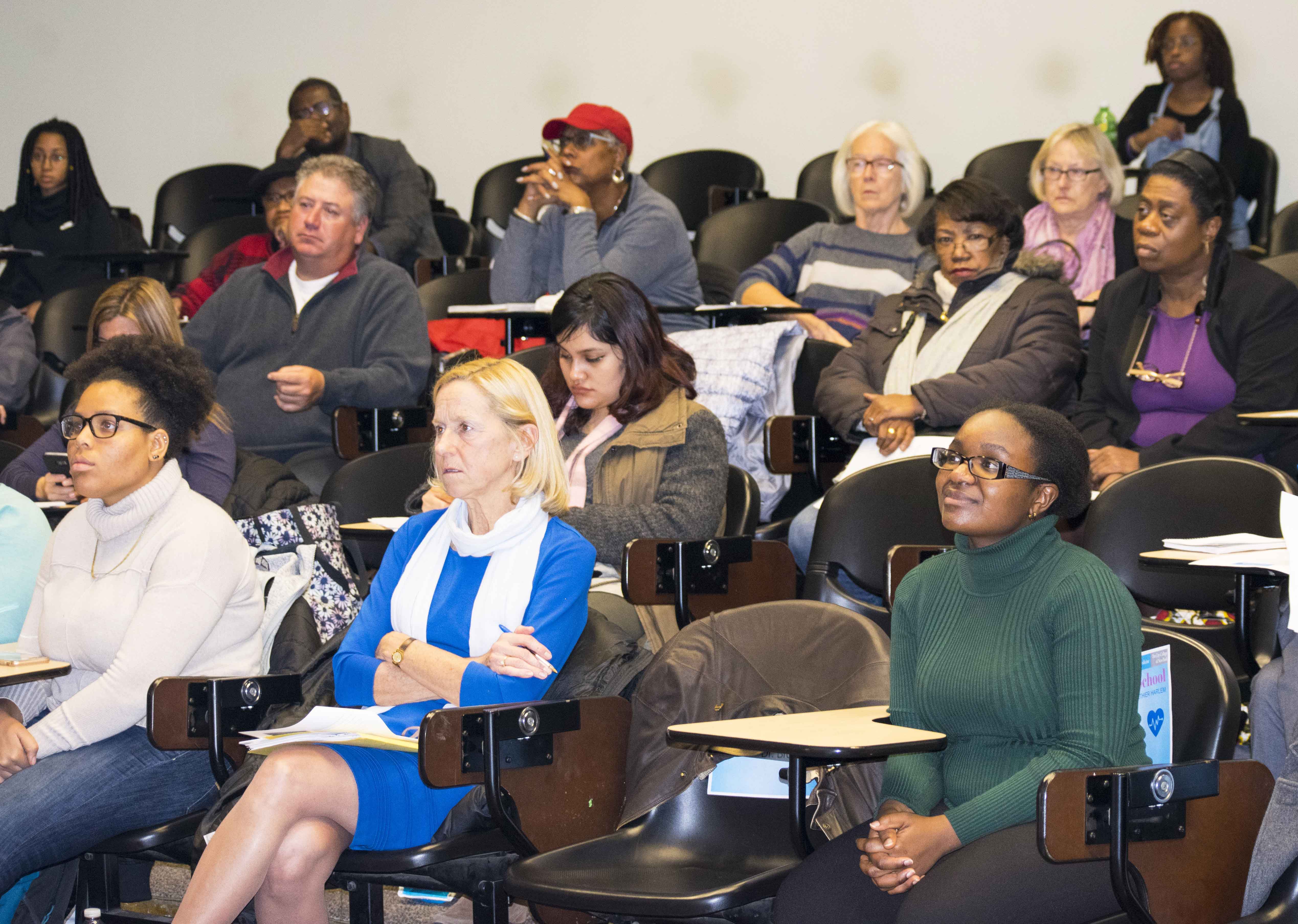 Mini-Medical School presented by CUNY School of Medicine at The City College of New York
Getting enough sleep can be a struggle. But according to The National Center For Health Research, the gap between getting just enough sleep and getting too little may affect your health, your mood, your weight, and your ability to concentrate.
Find out why organizations like the National Football League are prioritizing sleep and you should too – on April 25 at the CUNY School of Medicine's Mini-Medical School at The City College of New York. This informative session is free and open to the Harlem community. The evening's topic, "Sleep Health and the Importance of Getting A Good Night's Sleep," will be presented by Mediha I. Ibrahim, Director of the Sleep Medicine Center, and a Pulmonary and Critical Care Medicine Physician at Saint Barnabas Hospital. 
Dr. Ibrahim will explain in detail why she believes "Sleep plays a vital role in good health and well-being throughout your life." And she'll take questions from the audience about their sleep habits and health challenges.
This event will be held at 5:30pm on April 25 in the North Academic Center, Room 1/103 of CCNY at 160 Convent Avenue. Light refreshments will be served. Click here to learn more and RSVP.
About The City College of New York
Since 1847, The City College of New York has provided a high quality and affordable education to generations of New Yorkers in a wide variety of disciplines. Today The Chronicle of Higher Education ranks CCNY #2 among public colleges with the greatest success in ensuring the social mobility of our student body; at the same time the Center for world University Rankings places it in the top 1.2% of universities worldwide in terms of academic excellence. More than 16,000 students pursue undergraduate and graduate degrees in eight professional schools and divisions, driven by significant funded research, creativity and scholarship. CCNY is as diverse, dynamic and visionary as New York City itself. View CCNY Media Kit.