The Colin Powell School fellowships offer many opportunities for you to develop your academic and professional interests. If you want to work in government or at nonprofit organizations, these fellowships are for you! They can help you to get involved in public service and give you networking opportunities. Recipients become part of a lasting network of like-minded people from around the country and around the world. Our program staff can help you determine which opportunities help you meet your goals. Once you find a fellowship, we support you throughout the entire application process and beyond.
Opportunities exist for every class year, so it is never too early to begin exploring your options.
---

Application Guidelines
Preparing an application for a fellowship may seem daunting, but it does not have to be so. There are several steps involved including: deciding which fellowship to apply to; writing the essays; preparing your resume; getting your transcript; and requesting recommendation letters, if necessary. With adequate preparation and the support of your professors, mentors, and peers, you'll be in good shape.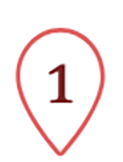 1. SELECT A
FELLOWSHIP PROGRAM
The Colin Powell School offers several fellowship programs that have different goals, requirements, and eligibility criteria. Students are limited to one application submission per cycle. Do not submit applications for multiple programs, as we will not review all of them. Instead, take the time to learn about the various fellowship programs offered to determine which is best for you. We highly recommend that you:
>  Download application materials.
Review each fellowship on this webpage and on the individual application forms.
>  Contact the Colin Powell School Fellowships Office.
Email
Debbie Cheng, Program Director,
at dcheng@ccny.cuny.edu

Teona Pagan, Program Coordinator,
at tpagan@ccny.cuny.edu

You can schedule one-on-one meetings with us and we are happy to answer any questions.
>  Consider your options.
Take the time to reflect on your interests and future goals, and how these intersect with the various fellowships. Enlist faculty, mentors, and peers to help you narrow down your selection.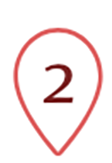 2. REVIEW THE APPLICATION REQUIREMENTS
Each application has its own set of requirements, so make sure that you complete all of them. You will most likely need to:

> Prepare your essays and resume.
Give yourself sufficient time to draft your essays and resume. Enlist faculty, mentors, and peers to help with editing and proofreading. Make sure that your essay(s) address the prompts or questions on the application. Pay attention to the word limit for each essay and use your allotted space efficiently so that you adequately convey your strengths, experiences, and motivations. It often takes many drafts and rewrites to compose a good essay, so put some time and thought into this exercise.

> Get your transcript.
We accept unofficial copies downloaded from CUNYfirst.

> Request recommendation letters.
Some applications require recommendation letters. We use these letters to evaluate your academic performance, professional experience, and demonstrated skills. Ask professors or supervisors who know you well and can speak to your strengths. Notify your recommenders 4 to 6 weeks before the application deadline to allow them to craft thoughtful letters on your behalf.

> Submit your application.
Pay attention to the deadlines and submit on time.
3. STAY IN TOUCH
 
We hold info sessions throughout the school year.
You can find out more about these sessions through this website and
   Instagram
   Twitter
   LinkedIn
Want us to speak to your club or class?
Email:
Teona Pagan
tpagan@ccny.cuny.edu
The Colin Powell School offers a variety of fellowships for both undergraduate and graduate students at the City College of New York. Most are open to all students regardless of their major.
UNDERGRADUATES
(FROM ANY SCHOOL OR MAJOR)
---
GRADUATE STUDENTS
FROM THE COLIN POWELL SCHOOL
---
Last Updated: 03/15/2022 13:17