Skadden Arps Program's Funding Model a Success Story
Colin Powell School for Civic and Global Leadership (incorporating the Colin Powell Center)
Skadden Arps Program's Funding Model a Success Story
In 2008, the New York-based global law firm Skadden, Arps, Slate, Meagher & Flom, LLP was celebrating its sixtieth year, and announced a gift of nearly $10 million over ten years to the City College of New York for the establishment of a legal studies program. The program was unique, in that it set out to address declining diversity in the top law schools across the nation by preparing students from underrepresented and low-income communities to enter legal careers. 
Since that time, the Skadden Arps Honors Program in Legal Studies, housed within the Colin Powell School, has had five cohorts of Skadden Scholars, who have all benefited from the two-year program, which offers merit scholarships, specialized seminars, LSAT preparation and tutoring, mentoring relationships with lawyers at the Skadden, Arps firm and with program alumnae, and paid summer internships at law firms and legal nonprofits. The program, which accepts rising juniors (students who have completed approximately fifty to seventy credits), continues to report impressive numbers of law school acceptance for those scholars who choose to apply, including Ivy League and other highly ranked law school programs. This year, twenty-three students applied to law school, and with notification season not yet over, twenty-one have already been notified of acceptance in at least one program. 
Our scholars come from a diverse set of backgrounds. Our standout graduating students this year are from all over the world, and are studying throughout the CUNY system, but all share similar ambition and drive to make their time in the Skadden Arps program count.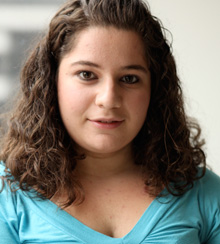 Marlin Duro emigrated from Albania at age ten and competed in her high school's Moot Court and Mock Trial program to improve her English skills. A political science major at Macaulay Honors College, she has been admitted to a wide range of schools, waitlisted at a number of first- and second-tier schools, and currently has a seat deposit at St. John's University School of Law, which has offered her a full scholarship.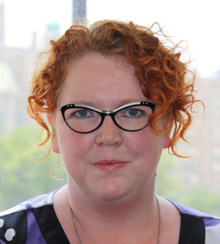 Emily Graham will be attending New York University Law School. She's in the MA/BA History program and worked in off-Broadway theater prior to returning to school. She has also been waitlisted at a number of other top-ten schools. Her research focuses on the intersection between constitutional law and the role of religion as defined by the state. After graduation, Emily plans to enroll in a joint degree program combining a PhD in history with a law degree.
Sebastien Vertus has a seat deposit at Northeastern, but is hoping to get into Boston University Law School, where he is currently waitlisted. He immigrated to the United States in 2010 after the Haitian earthquake and was inspired to go to law school by his horror at the chaos and devastation his country suffered. 
Skadden Arps Program Deputy Director Jen Light points out that this is the only program of its kind in the country—a public/private partnership to address the lack of diversity in the legal profession. "It's a cool model," she says, "one that could be replicated in a number of contexts. The firm not only provides the funding for the program, but also gives our students mentor-attorneys from the firm, holds special programs to introduce the students to various careers and pathways in the law, and participates in the selection of students for each cohort." 
The firm and program directors have, in fact, just wrapped up selection of the 34 students for their newest, sixth cohort, who will be notified in the next week. 
For more information on the Skadden program, including bios of scholars, opportunities for alumnae, events, and information for prospective students, visit their website.