Diana Punales Morejon
Director, Psychological Center
Areas of Expertise/Research
Immigration Trauma and Acculturation
Multicultural/Latinx Psychology
Psychology of Women
Severe Psychopathology and Medical Illness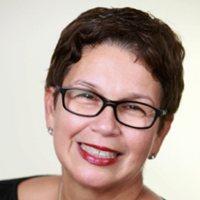 Diana Punales Morejon
Biography & Education
Dr. Diana Puñales Morejon is a licensed psychologist in the State of New York. She is a dynamically trained psychologist with specialty training in the area of multicultural psychology. Her areas of interest include: immigration and Latino psychology, domestic violence, childhood trauma and abuse, health psychology and acculturative stress. Dr. Puñales has extensive clinical experience in working specifically with Latino, bilingual and monolingual Spanish speaking, racially and ethnically diverse, impoverished high risk clinical populations.
 
She is the current director of the Psychological Center which serves as the Training Clinical for the Clinical Psychology PhD Program at The City College of New York (CCNY) and also serves on the Leadership Team of the doctoral program. Dr. Puñales runs two clinical teams composed of doctoral students where patient treatment is reviewed on a weekly basis. She serves on the Faculty/Student Diversity Committee and Self Study Work Group for the Clinical Psychology PhD Program.  She is on the Graduate Faculty of Arts and Sciences at CUNY. In her clinical work, she provides individual, group and family psychotherapy and psychological evaluations to predominantly Latino patients with a broad range of psychopathology.
 
Prior to her work as a psychologist, she was a Senior Genetic Counselor at Beth Israel Medical Center of rover 15 years. Dr. Puñales has served as an Advisory Board Member at the Institutor Human Genome Research, National Institute of Health, the American Medical Association's Institute for Ethics, and the Material and Child Health Bureau and the National March of Dimes Birth Defects Foundation. She is a member of the Association of Hispanic Mental Health Professionals, the National Latino Psychology Association and the American Psychological Association. Dr. Puñales is also a trained site visitor for the APA Commission on Accreditation.

She will also be part of the new interdisciplinary initiative at The City College of New York which will center on training doctoral students to conduct psychological evaluations for individuals seeking asylum in the United States.
Degree/Date: Ph.D. 
Institution:
Specialization: 
Research Interests
Clinical experience in the areas of: Multicultural/Latino psychology; Psychology of women; Immigration trauma and acculturation, Severe psychopathology and medical illness.
Publications
Selected Publications, Presentations, and Awards
2016. Puñales Morejon, D. On being essential: Parenting, immigration and acculturaltion. In Steve Tuber (Ed.) Parenting: Contemporary Clinical Perspectives. (43-60). London: Rowan&Littlefield.
 
2017. Multicultural Supervision: Process and Content. Division of Adult and Child Psychiatry, Columbia University Medical Center, New York Presbyterian Hospital.
Additional Information
Professional Activities:
Current Projects:
Courses Taught: