Erica Friedman
Deputy Dean and Medical Professor for the Department of Medical Education and Office of Academic Affairs  
Main Affiliation
CUNY School of Medicine
Additional Departments/Affiliated Programs
Medical Education & Academic Affairs Office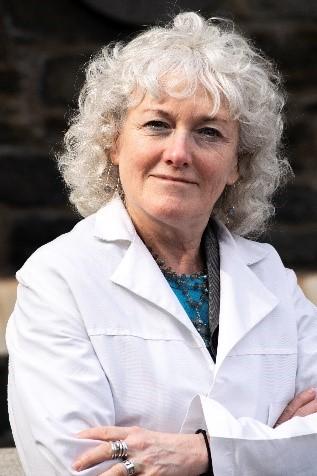 Erica Friedman
Profile
Dr. Erica Friedman is physician board certified in Internal Medicine and Rheumatology. Since finishing her Rheumatology fellowship, she has always worked at academic medical centers including the NYU School of Medicine, New York Medical College and the Icahn School of Medicine at Mount Sinai. In addition to being a practicing Rheumatologist, she did clinical research focusing on Lyme Disease. 
Dr. Friedman has been involved in medical student education for over 25 years. In her present position as Deputy Dean, she has oversight of the curriculum, assessments, offices of academic affairs, registrar, admissions, learning resource center and student affairs. Dr Friedman  is Faculty lead for the LCME accreditation process. Dr. Friedman is also the Principal Investigator (PI) on a three year American Medical Association (AMA) funded grant that is part of the AMA Accelerating Change in Medical Education Consortium. She is also co-PI with Dr. Terri Watson on a West Harlem Development Corporation grant to create a health professions pipeline program at the A Phillip Randolph High School that is adjacent to the CCNY campus. She is also a co-investigator on a Memorial-Sloan Kettering NIH/NCI P20 grant to implement curricula to eliminate tobacco disparities. She is an associate editor for MedEdPORTALand a reviewer for Academic Medicine, Annals of Internal Medicine, and Teaching and Learning. 
Research Interests
Recognition and Communication of Medical Errors
Assessing Medical Student Communication Skills: Focus on Culture Competence.
Enhancing Education for Chronic Illness Care.
Data Smog and Marketing Fog: A Critical Skills Curriculum to Educate Health Professionals about Rational Prescribing.
Improving Hospitalized Patient Satisfaction and Safety. 
Publications
Articles
Smith, K.L., Petersen, D.J., Soriano, R., Friedman, E. and Bensinger, L  2007  Training tomorrow's teachers today: A national medical student teaching and leadership retreat. Medical Teacher. 4:328-34.           

Cohen, B., Friedman, E., Zier, K  2008  Publications by students doing a year of full-time research: what are realistic expectations?  Am J. of Med. 121:545-548.

Anker, A., Feeley, T.H., Friedman, E. and Kruegler, J  2009  Teaching organ and tissue donation in medical and nursing education: a needs assessment. Progress in transplantation.19:343-348.   

Griffith, C.H. 3rd, Wilson, J.F., Haist, S.A., Albritton, T.A., Bognar, B.A., Cohen S.J., Hoesley C.J., Fagan M.J., Ferenchick, G.S., Pryor, O.W., Friedman, E., Harrell, H.E., Hemmer, P.A., Houghton, B.L., Kovach, R., Lambert, D.R., Loftus, T.H., Painter, T.D., Udden, M.M., Watkins, R.S., Wong, R.Y  2009 Internal medicine clerkship characteristics associated with enhanced student examination performance. Acad. Med. 84:895-901.

Feeley, T.H., Anker, A.E., Soriano, R.P. and Friedman, E  2010  Using standardized patients to educate medical students about organ donation. Communication Education. 59:249-262.

Friedman E., Muller, D., Rose, S., Sainte, M  2010  Mount Sinai School of Medicine. Acad. Med. 85: S370-S374.

Friedman, E., Sainte, M. and Fallar, R  2010  Taking note of the perceived value and impact on medical student chart documentation on education and patient care. Acad. Med. 85:1440-1444.

McCulloch, C., Marango, S. P., Friedman, E. and Laitman, J. T  2010   Living Anatomy: Teaching and learning musculoskeletal anatomy through yoga and Pilates. Anatomical Sciences Education. 3:279–286.

Triola, M., Friedman, E., Cimino, C., Geyer, E.M., Wiederhorn, J., Mainiero, C  2010   Health Information technology and the medical school curriculum. American Journal of Managed Care. (3 Suppl) 16:sp54-56.

Friedman, E., Karani, R. and Fallar, R.  2011  Regulation of medical student work duty hours: A national survey of deans. Acad. Med. 86:30-33.

Phyllis, S., and Friedman, E. 2011  Clinico-Histologic Conferences: histology and disease. Anatomical Sciences Education. 5:55-61.   

Mazurkiewicz, R., Friedman, E., Karani, R., and Lin, J. 2012. Expectations for Medical Student Work Hours in Inpatient Clinical Clerkships. Teaching and Learning in Medicine: 25: 2; 134-140.

Favia, A., Frank, L., Gligorov, N., Birnbaum, S., Cummins, P., Ferguson, K., Mendis, K., Friedman, E., and Rhodes, R. A model for the assessment of medical students' competency in medical ethics. American Journal of Bioethics. Jan 25, 2013. DOI:10.1080/21507716.2013.768308.

Arora, V., Eastment, M., Bethea, E., Farnan, J., and Friedman, E. 2013. Participation and Experience of Third-Year Medical Students in Handoffs: Time to Sign Out? J. Gen. Int. Med. April 18, 2013. DOI: 10.1007/s11606-012-2297-9.  
Martos, A.J., Pircha,Y.S.,  Oladele, M., Erves, J., Dorn, J. and Friedman, E. 2017.An innovative educational pipeline programme for under-represented youth: the Sophie Davis Biomedical Education/CUNY School of Medicine model. Education for Primary Care. Feb 9, 2017. http://dx.doi.org/10.1080/14739879.2017.1289480
Chang, D., Mann, M., Sommer, T., Fallar, R., Weinberg, MS, and Friedman, E. Using Standardized Patients to Assess Hospitalist Communication Skills". J. Hosp. Med. 2017 July;12(7):562-566.
Book Chapters   

Friedman Asch E. and. L. Smith. 1999  Osteoporosis. In: Diagnostic Strategies for Common Medical Problem, 2nd Edition. American College of Physicians Press, Philadelphia, PA. pp. 438-449.

Friedman, E.  2006  Osteoporosis. In: Diagnostic Strategies for Common Medical Problems.American College of Physicians. 2nd Edition, revised. Philadelphia, PA. pp. 437-438.

Friedman, E.  2007  Gout. In: First Exposure: Internal Medicine Clerkship Ambulatory Medicine. McGraw-Hill. 1st Edition. New York, NY. pp. 337-341.

Friedman, E.  2007  Infectious Arthritis. In: Internal Medicine Clerkship Inpatient Medicine. McGraw-Hill. New York, NY.  pp. 407-412.       

Friedman, E.  2007  Chest pain training problems. In: Clerkship Directors in Internal Medicine. Sub-internship. Curriculum training module. Revision. Alliance for Academic Internal Medicine.4:4-36.

Rhodes, R., Friedman, E.  2010  What you need to know about medical errors. In: Surviving Health Care:A manual for patients and their families. Cambridge University Press. New York, NY. pp. 56-68.

Friedman, E., Koestler, J.  2010  Standardized interactive multi-station assessments: A guide to medical education in the teaching hospital. In: Association for Hospital Medical Education, 4th Edition. Cambridge University Press. New York, NY. pp. 337-344.   

Friedman, E. 2012 The Competencies.  In: Medicine: A Competency Based Companion. Saunders and Elsevier. Philadelphia, PA.