Gwendolyn Dordick
Doctoral Lecturer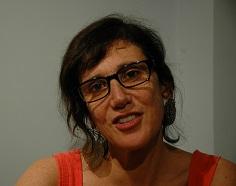 Gwendolyn Dordick
Profile
Gwendolyn Dordick is a Lecturer in the Department of Sociology. She received her B.A. from UCLA and her Ph.D. in Sociology from Columbia University. Before coming to the City College of New York – CUNY she taught at Hamilton College and Harvard University. Her research concentrates on the consequences of Poverty and Homelessness. Her book, Something Left to Lose: Personal Relations and Survival among New York's Homeless, concerns the efforts made by four groups of homeless people in New York City to construct shelter in places where it was not meant to be and is based on extensive ethnographic fieldwork. Her later research explores the development and implementation of a comprehensive and coordinated continuum of both housing and supportive services designed to help the homeless overcome personal problems such as substance abuse and mental illness. This new policy focuses on "improving" homeless people by exploring the intersection of housing and recovery, more generically referred to as sober housing, and is intended as a study of policy in action. While at Harvard, she designed, managed and implemented the neighborhood ethnographic component of Welfare, Children & Families: A Three City Study, exploring the impact of welfare reform on family and child well-being. Prof. Dordick is also a certified Pilates instructor.
Education
Ph.D., M.A. Columbia University
B.A. University of California at Los Angeles
Research Interests
Poverty & Homelessness
The Intersection of Housing, Addiction and Recovery
Urban Sociology and Social Policy
Ethnography
Publications

Something Left to Lose: Personal Relations and Survival Among New York 
          City's Homeless. Philadelphia: Temple University Press, 1997.

"Poverty," in Norman A. Dolch and Linda Deutschmann, eds., Social Problems: 
          A Case Study Approach, pp. 257-276. New York: General Hall, 2000. 
            2nd. Edition, Rowman & Littlefiled, Pub. Inc. 2007.

"Recovering from Homelessness: Determining the 'Quality of Sobriety' in a 
          Transitional Housing Program," Qualitative Sociology, Vol. 25, No. 2, 
          Spring 2002: 7-32.

"Television in the Lives of the Homeless," with Seth Rachlin, The Communication 
          Review, Vol. 2, No. 2, 1997: 163-178.

"More than Refuge: The Social World of a Homeless Shelter." Journal of 
          Contemporary Ethnography, Vol. 24, 1996: 373-404.