Harriet F. Senie
Professor, Art History, Director of Museum Studies
Areas of Expertise/Research
Art History and Theory
Memorials
Memory and Material Culture
Museum Studies
Public Art
Building
Compton - Goethals Hall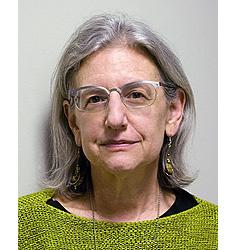 Harriet F. Senie
Profile
Harriet F. Senie is director of the MA program in art history and art museum studies and teaches the required museum studies seminars in that area. She also teaches Contemporary American Art at the CUNY Graduate Center. In Fall 2000, Prof. Senie was Visiting Distinguished Professor at Carnegie Mellon University. She previously served as Associate Director of the Princeton Art Museum and Gallery Director at SUNY, Old Westbury.
Her chief research areas are public art, memorials, memory and material culture, the American landscape tradition (themes of the road in American art and culture), and contemporary pilgrimage practice. In 2008, she co-founded with Professor Cher Krause Knight (Emerson University), Public Art Dialogue, an international organization that is also a CAA affiliate. The journal,
Public Art Dialogue
, that she co-edits with Prof. Knight, appears twice annually and is the only peer review journal devoted to public art.
Publications:
Memorials to Shattered Myths: Vietnam to 9/11. (Oxford University Press, 2016).
The 'Tilted Arc' Controversy. Dangerous Precedent? (University of Minnesota Press, 2001).
Co-editor. Critical Issues in Public Art: Content, Context, and Controversy. (Smithsonian, 1998; Harper Collins 1992).
Contemporary Public Sculpture: Tradition, Transformation, and Controversy. (Oxford, 1992).
Forthcoming:
Co-editor and contributor, Companion to Public Art (Wiley Blackwell, 2016).
Co-editor and contributor, Museums and Public Art? (Cambridge Scholars Press, 2017).
Windshield Visions: The Theme of the Road in American Art — in process.