Joseph Berechman
Marvin Kristein Professor
Building
North Academic Center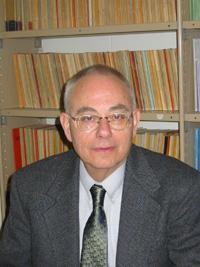 Joseph Berechman
Profile
Dr. Joseph Berechman is the Marvin Kristein Professor in the Department of Economics and Business at the Colin Powell School, the City College of New York. Between 2007 and 2014 he was the Department's Chairman. Before coming to CCNY he was the CN Chair Professor in Transportation and International Logistics at the Sauder School of Business, the University of British Columbia, Canada. Dr. Berechman has received his Bachelor degree from the Hebrew University in Jerusalem, Israel, his MBA from the Wharton School and PhD degree from the University of Pennsylvania, Philadelphia. Subsequently, he was on the faculty of SUNY Buffalo, Tel-Aviv University and the University of California, Irvine. He also was a Fellow at The Netherlands Institute for Advanced Studies. Dr. Berechman has consulted on a variety of transportation and urban projects in different countries and has been a principal investigator in several major studies done for the European Union. For the past several years he is engaged in major cost and investment studies of transportation infrastructure projects in New York and elshewhere. He has published numerous journal papers and five books. Dr. Berechman's current research interests focus on transportation infrastructure investment evaluation and decision-making; and the relationships between transportation development and regional and national economic growth. 
Education
Ph.D. 1973, University of Pennsylvania, Philadelphia, USA MBA, 1970, The WhartonSchool, University of Pennsylvania, Philadelphia, USA BA, 1967, Hebrew University of Jerusalem, Israel
Courses Taught
ECO C0010: Transportation Economics
Research Interests
Transportation and Urban Economics Public Finance Urban Policy Analysis Transportation Planning and Policy
Publications
Transport Investment and Economic Development, (with D. Bansiter), University College London Press, 2000
Transport and Land Use, (with H. Kohno, K. Button and P. Nijkamp, eds.), Edward Elgar Publishing Ltd., 1996.
Public Transit Economics and Deregulation Policy, North-Holland, 1993
Transportation in Unified Europe: Policies and Challenges, (with D. Banister), North-Holland, 1993