June Williamson
Professor
Main Affiliation
Bernard and Anne Spitzer School of Architecture
Areas of Expertise/Research
Building
The Bernard and Anne Spitzer School of Architecture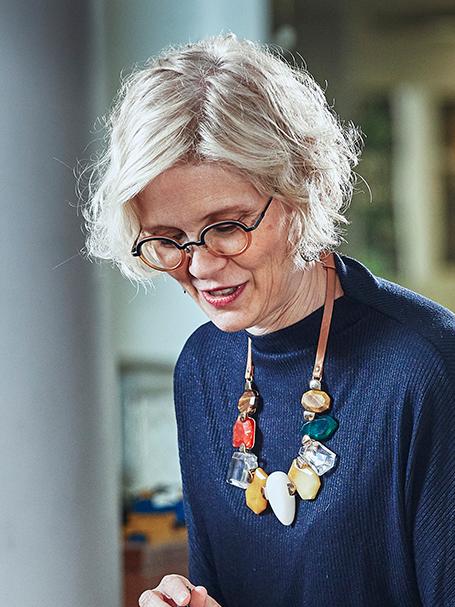 June Williamson
Educational Credentials
M.U.P., Urban Design, The City College of New York/CUNY, 2005
M.Arch., Massachusetts Institute of Technology, 1994
B.A., Yale University, 1989
Teaching Experience
Associate Professor, City College of New York, CUNY, 2008-present
Adjunct Associate Professor, Columbia University, 2008
Adjunct Assistant Professor, New York City College of Technology, CUNY, 2007-2008
Visiting Assistant Professor, Georgia Institute of Technology, 1999-2001
Visiting Assistant Professor, University of Utah, 1997-1999
Studio Instructor, Boston Architectural College, 1995-1997
Professional Experience
June Williamson Architecture & Urban Design, NY, 2003-present
Cooper Carry Inc., New York, NY, 2006-2007
Mary Miss Studio, New York, NY, 2005-2006
Anshen + Allen Los Angeles (now, CO Architects), CA, 2001-2003
Prescott Muir Architects, Salt Lake City, UT, 1998-1999
MJSA Architects, Salt Lake City, UT, 1997-1998
Carr Lynch Hack & Sandell, Cambridge, MA, 1994-1996
Building Conservation Associates, New York, NY 1990-1991
Licenses/Registration
Architecture License, New York State
NCARB Certified
Selected Publications and Recent Research
"Great Falls, Great Food, Great Stories," for Paterson Great Falls National Historical Park (2014-15).
"Urban Design Tactics for Suburban Retrofitting" in Emily Talen, ed., Retrofitting Sprawl: Addressing Seventy Years of Failed Urban Form (University of Georgia Press, 2015).
"Americans Abroad: Aramco's Ras Tanura Compound circa 1970," SACRPH 15th National Conference on Planning History (2013).
"Protest on the Astroturf at Downtown Silver Spring: July 4, 2007" in Christopher Niedt, ed., Social Justice in Diverse Suburbs: History, Politics, and Prospects (Temple University Press, 2013).
Designing Suburban Futures: New Models from Build a Better Burb (Island Press, 2013).
"Notes on Grids and Back Alleys," PLOT: Journal of the City College of New York Landscape Architecture Program (Spring 2012).
Retrofitting Suburbia: Urban Design Solutions for Redesigning Suburbs with Ellen Dunham-Jones (John Wiley & Sons, 2008, updated edition 2011).
Organizer, ParkingPLUS Design Challenge (2013-14) and Build a Better Burb Ideas Competition (2010).
Professional Memberships
Fellow, Urban Design Forum
Member, Congress for the New Urbanism
Member, Society for American City and Regional Planning History (SACRPH)
Member, Van Alen Institute
Member, Architectural League of New York