Karen Langsam
Lecturer, Applied Psychology
Main Affiliation
Psychology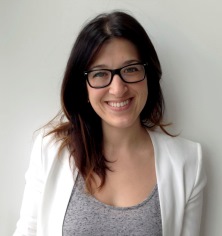 Karen Langsam
Profile
Karen Langsam holds a doctorate in Social/Health Psychology from Stony Brook University. Karen's main research focuses pertain to motivation, decision-making, and personal adjustment and growth. Karen has applied her psychological skills to study real-world business problems and consumer behavior in the industries of finance, publishing, tech, and hospitality. She has professional experience conceptualizing and implementing research programs evaluating customer behavior, effective marketing messaging, key drives of customer and employee loyalty, and user experience in web-based products and applications. Karen is a Lecturer at CCNY specializing in consumer psychology, research methodology, and market research techniques. Previously, Karen taught at Hunter College. 
Courses Taught
Introduction to Psychology
Experimental Psychology
Social Psychology
Motivation & Emotion
Health Psychology
Introduction to Psychology
Consumer Psychology
Market Research
Research Interests
"My primary academic research interests pertain to motivation, decision-making, personal adjustment, and personal growth. I study how internal goal representations and motivational styles influence decisions such as choosing coping and social support techniques, health promotion activities, brands, and consumer products.
"I mostly apply my psychology skills in business and industry settings to better understand consumer decision making and what products and user experiences best meet consumer needs. I use qualitative (1:1 interviews, usability testing) and quantitative (surveys, usage tracking analysis, statistical modeling) approaches in my research."
Publications
Freitas, A. L., Langsam, K. L., Clark, S. L, & Moeller, S. J. (2008). Seeing oneself in one's choices:Construal level and self-pertinence of electoral and consumer decisions. Journal of Experimental Social Psychology, 44, 1174–1179.
Westmaas, J. L., & Langsam, K. L. (2005). Unaided smoking cessation and predictors of failure to
quit in a community sample: Effects of gender. Addictive Behaviors, 30, 1405-1424.
Langsam, K. L., Freitas, A. L., & Higgins, E. T. (2005). Self-regulatory fit and quality of life. In W. Lenderking and D. Revicki (Eds.), Advances in health outcomes research: Methods, measurement, statistical analysis, and clinical applications (pp. 249-264). Dordrecht, The Netherlands: Kluwer
Academic Press.