Keosha Bond
Assistant Medical Professor
Main Affiliation
CUNY School of Medicine
Additional Departments/Affiliated Programs
Community Health & Social Medicine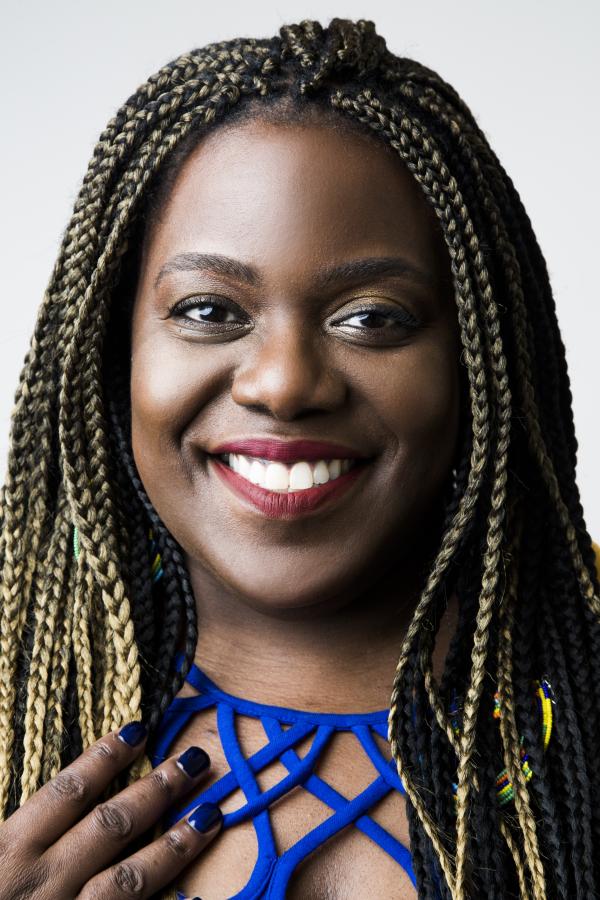 Keosha Bond
Profile
Dr. Keosha T. Bond is a Behavioral Scientist and Sexual Health Educator who has centered her work on the complex intersections of race, sexuality, social justice, and health disparities among individuals of marginalized genders. Dr. Bond's primary research interests have focused on understanding how socio-structural and cultural factors influence the transmission of HIV and using rigorous, formative research to develop culturally appropriate interventions to address these factors. Specifically, her work is focus on the exploration of the relationship between race, gender and power imbalances in society, heightened risk of sexually transmitted infections, and sexual inequality among marginalized genders.  These projects involve the use of innovative theoretical perspectives, such as intersectionality and resilience,  multiple research methods and the incorporation of internet technology for dissemination and outreach.   As a researcher, Dr. Bond 's most recent work has concentrated on the development of innovative health education interventions using online technology and social media for a broad dissemination of behavior change interventions related to biomedical strategies such as pre- and post-exposure prophylaxis. She is the principal investigator for a formative research study that explores the barriers and facilitators to Black women's use of oral pre-exposure prophylaxis (PrEP) to develop an e-health intervention to increase knowledge of PrEP among that population called the L.O.V.E (Learning Options through Video Education) Study. In addition, she is also the principal investigator for TURN IT (Transgender Unique Resources and Networking through Internet Technology) UP, which expands her research to develop sexual health and HIV risk reduction interventions for transgender women of color using e-health and mobile health technologies.
Dr. Bond is currently an Assistant Medical Professor in the Department of Community Health and Social Medicine at the City University of New York School of Medicine, a Visiting Faculty Fellow in the REIDS Scholars program at Yale University School of Public Health, and Diversity Scholar for the Adolescent Medicine Trials Network for HIV/AIDS Interventions. Dr. Bond completed a post-doctoral fellowship in Drug Abuse Research at NYU Rory Meyers College of Nursing. She holds a Doctorate in Health Education from Columbia University Teachers College.  She is also a Certified Health Education Specialist and holds a Master in Public Health from Hunter College, a BS in Psychology from Fordham University, and a Certification in Comparative Effectiveness Research from New York University. 
 
Publications
 Bond, K. T., Leblanc, N. M., Williams, P., Gabriel, C. A., & Amutah-Onukagha, N. N. (2021). Race-Based Sexual Stereotypes, Gendered Racism, and Sexual Decision Making Among Young Black Cisgender Women. Health Education & Behavior, 48(3), 295-305.
Threats, M., & Bond, K. (2021). HIV Information Acquisition and Use Among Young Black Men Who Have Sex With Men Who Use the Internet: Mixed Methods Study. Journal of Medical Internet Research,     23(5), e22986.
Bond, K. T., Chandler, R., Chapman-Lambert, C., Jemmott, L. S., Lanier, Y., Cao, J., ... & Randolph, S. D. (2021). Applying a Nursing Perspective to Address the Challenges Experienced by Cisgender Women in the HIV Status Neutral Care Continuum: A Review of the Literature. Journal of the Association of Nurses in AIDS Care, 32(3), 283-305.
Lanier, Y., Goldstein, A., Lavarin, C., Choi, E., Bond, K., & Riascos, K. (2021). A Qualitative Investigation of Facilitators to Black and Latino Adolescent and Young Adults' Participation in a Couple-Based HIV Prevention Study. American Journal of Health Promotion, 0890117121997040.
Teitelman, A. M., Koblin, B. A., Brawner, B. M., Davis, A., Darlington, C., Lipsky, R. K., Iwu, E., Bond, K.T., Westover, J.,Fiore, D., & Tieu, H. V. (2021). Just4Us: Development of a Counselor-Navigator and Text Message Intervention to Promote PrEP Uptake Among Cisgender Women at Elevated Risk for HIV. Journal of the Association of Nurses in AIDS Care, 32(2), 188-204.
Bond, K. T., Gunn, A., Williams, P., & Leonard, N. R. (2021). Using an Intersectional Framework to Understand the Challenges of Adopting Pre-exposure Prophylaxis (PrEP) Among Young Adult Black Women. Sexuality Research and Social Policy, 1-14.