Lesia M. Ruglass
Areas of Expertise/Research
PTSD
Substance Use Disorder
Trauma
Building
North Academic Center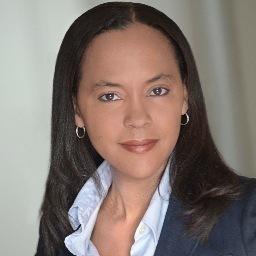 Lesia M. Ruglass
Profile
Dr. Lesia Ruglass is a Licensed Clinical Psychologist and an Associate Professor in the Department of Psychology at the City College of New York. Her clinical and research interests center on several areas: 1) assessment and treatment of trauma, PTSD, and substance use disorders (SUDs); 2) understanding the biopsychosocial mechanisms underlying SUDs (particularly cannabis use and tobacco use disorders); and 3) understanding and reducing racial/ethnic disparities in mental health, SUDs, and treatment process and outcomes.
Dr. Ruglass is currently Multiple PI and Executive Director of the NIDA funded Translational Research Training in Addictions for Racial/Ethnic Minoritized Students at The City College of New York, Columbia University Irving Medical Center, and Rutgers University (TRACC) program and Multiple PI of the NIGMS funded Bridges to the Baccalaureate Research Training Program (T34) for racial/ethnic minorities at the Borough of Manhattan Community College (BMCC) and the City College of New York (CCNY) or Manhattan-Bridge.  She is also co-investigator on a large-scale secondary data analytic trial of 40 PTSD and A/SUD clinical trials called Project Harmony. She has completed two pilot studies examining 1) attentional bias and cue reactivity among individuals with cannabis use disorder and 2) tobacco-related health disparities among Black and White cigarette smokers. She was also co-investigator on several clinical trials that examined the efficacy/effectiveness of combined and integrated treatments for co-occurring PTSD and substance use disorders (SUD).
Dr. Ruglass has received awards and grants from the National Institutes on Health and the City College City SEEDS program. She has published multiple peer-reviewed articles and presented her work nationally and internationally. She is co-author of the book, Psychology of Trauma 101 (with Kathleen Kendall-Tackett, Springer Publishing) and co-editor of the book, Women's Mental Health Across the Lifespan: Challenges, Vulnerabilities, and Strengths (with Kathleen Kendall-Tackett, Routledge Publishing). 
Dr. Ruglass received her BA in Psychology from New York University, her MA in Psychology from Boston University, and her PhD in Clinical Psychology from the New School for Social Research in New York City.  She completed her internship and post-doctoral fellowship in Clinical Psychology at the Mount Sinai-West and Mount-Sinai Morningside (formerly St. Luke's-Roosevelt Hospital).  Dr. Ruglass previously served as Member-at-Large and Co-Chair of the Diversity and Multicultural Committee for Division 56 (Trauma Psychology) and Member-at-Large (Public Interest) for the Society of Addiction Psychology, APA, Division 50. Dr. Ruglass also maintains a virtual private practice based in NYC.
A full list of Dr. Ruglass's published work can be found on Google Scholar or Researchgate.