Leslie Paik
Associate Professor
Main Affiliation
Sociology
Areas of Expertise/Research
Building
North Academic Center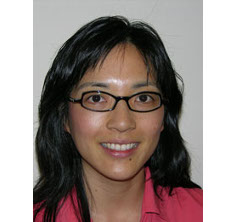 Leslie Paik
Profile
Leslie Paik earned her Bachelors degree in Literature and Society at Brown University and her PhD degree in Sociology at the University of California at Los Angeles. Dr. Paik joined the Department of Sociology in 2006 where she teaches courses on social problems, law and society, deviance, and juvenile justice.
Education
B.A., Brown; M.A. and Ph.D., University of California, Los Angeles
Research Interests
Criminology; Law and Society; Juvenile Justice; Sociology of Science/Knowledge; Qualitative Methods
Publications
Paik, Leslie. 2011. Discretionary Justice: Looking Inside a Juvenile Drug Court. New Brunswick, NJ and London: Rutgers University Press.
Paik, Leslie. 2009. "Maybe He's Depressed: Mental Illness as a Mitigating Factor for Drug Offender Accountability." Law and Social Inquiry 34 (3): 569-602. 
Paik, Leslie. 2006. "Organizational Interpretations of Drug Test Results." Law and Society Review 40 (4): 931-962. 
Paik, Leslie. 2006. "Are You Truly a Recovering Dope Fiend? Local Interpretive Practices at a Therapeutic Community Drug Treatment Program." Symbolic Interaction 29 (2): 213-234.