Maria Lima
Associate Dean for Research
Main Affiliation
CUNY School of Medicine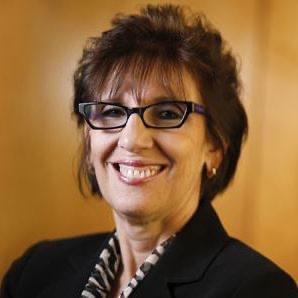 Maria Lima
Profile
Dr. Maria Lima has recently joined CUNY School of Medicine as Associate Dean for Research. Dr. Lima received her Ph.D. in Microbiology and Public Health from Michigan State University. Dr. Lima's training and experience are in infectious diseases and microbial immunity. She has focused her research efforts on understanding the molecular basis of infectious diseases, specifically, microbial pathogenesis and immunology of intracellular organisms, including Trypanosoma cruzi, to develop new modes of intervention. Her research program has been supported by the National Institutes of Health (NIH), National Science Foundation (NSF) American Heart Association (AHA), and other agencies. She has published leading papers that have contributed to understanding the molecular basis of infection and immunity to develop new drugs and vaccines against Trypanosoma cruzi.
She has been the Principal Investigator or Program Director of major research infrastructure grants, such as the Research Centers in Minority Institutions (RCMI), the Endowment for Health Disparities supported by the National Institute in Minority Health and Health Disparities (NIMHD) as well as of the Center of Excellence in Precision Medicine and Population Health (NIMHD). She also obtained substantial Extramural Construction Grant funding to create or renovate Research Centers and Core Facilities.
Dr. Lima is a strong student advocate and has worked tirelessly to obtain innovative funding to support underrepresented minority training from NIH and NSF. She was the PI of the Research Training Initiative of Student Enhancement (RISE), Bridge to the Doctorate Program, and the Institutional Research and Academic Career Development Award (IRACDA).
Dr. Lima has received many national teaching and training awards, including the William Hinton Research Training Award from the American Society for Microbiology (ASM), the Distinguished Professional Mentor Award from the Society for Advancement of Chicanos and Native Americans in Science (SACNAS) as well as the 10 Women to Watch. She has occupied leadership positions at national organizations such as the American Association for Medical Colleges (AAMC) Group in Education and Training (GREAT) and the Group on Research and Development (GRAND) as well as served in the AAMC Advisory Panel on Research. She is a current member of the Department of Veterans Affairs National Research Advisory Council and a member of Sigma Xi.
The mission of serving the underserved, promoting health equity, and the commitment to underrepresented minority education of the CUNY School of Medicine were strong factors that attracted Lima to the CUNY School of Medicine. "The CUNY School of Medicine is a jewel, and has contributed to diversifying medicine nationally for many years," says Lima." All of us are committed to ensuring the success and accomplishments of our graduates".