Nandini Bagchee
Assistant Professor
Building
Spitzer School of Architecture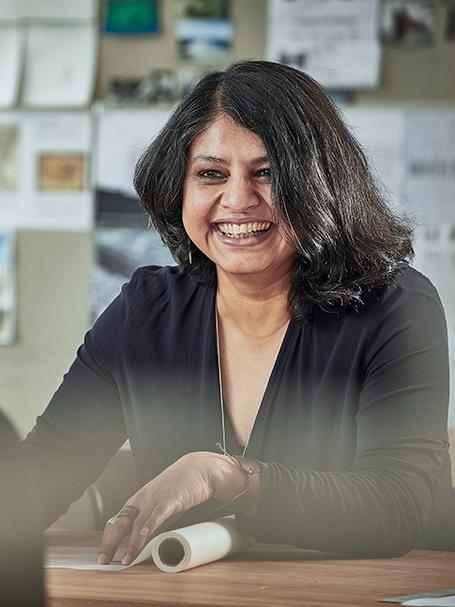 Nandini Bagchee
Educational Credentials
S.M.Arch.S., Massachusetts Institute of Technology, 2000
B.Arch., Cooper Union, 1993
Teachiing Experience
Associate Professor, City College of New York, CUNY, 2017-Present
Assistant Professor, City College of New York, CUNY, 2010-2017
Adjunct Professor, City College of New York, CUNY, 2006-2010
Adjunct Professor, Parsons School of Design, 2006-2007
Adjunct Professor, New York Institute of Technology, 2002-2007
Professional Experience
Principal, Bagchee Architects, 2005-present
Project Designer, David Hotson Architect, 2000-2002
Junior Designer, Diane Lewis Architect, 1996-1998
Junior Designer, Thorsen and Linard Architect, 1993-1996
Licenses/Registration
Architecture License, New York State, 2004
Selected Publications and Recent Research
Book authored, Counter Institution: Activist Estates of the Lower East Side. New York: Fordham University Press, 2018.
Peer reviewed article, "Building for Peace in New York City" Journal of Architectural Education 69:1, March 2015.
Book Review of Unlearning the City: Infrastructure in a New Optical Field by Swati Chattopadhyay, Buildings & Landscapes 21:1, Spring 2014.
Invited Guest Article, "Public Interior: The (Un) Real estate of ABC No Rio," Parsons Works 7 AAS Interior Design, June 2014.
"Sock Farm," Proposal for energy harvesting structure for Fresh Kill landfill site published in book, Regenerative Infrastructures: Freshkills Park NYC, Land Art Generator Initiative, Prestel, UK, 2013.
"Barn Raising," House designed in Amagansett, NY, was featured on the cover of New York Times Style Magazine, May 6, 2012. Article by Alix Browne p. 68-77.
Professional Memberships
Association of Collegiate Schools of Architecture
College Art Association
Society for American City and Regional Planning History