Rob Barron
Professor
Main Affiliation
Theatre and Speech
Building
Compton - Goethals Hall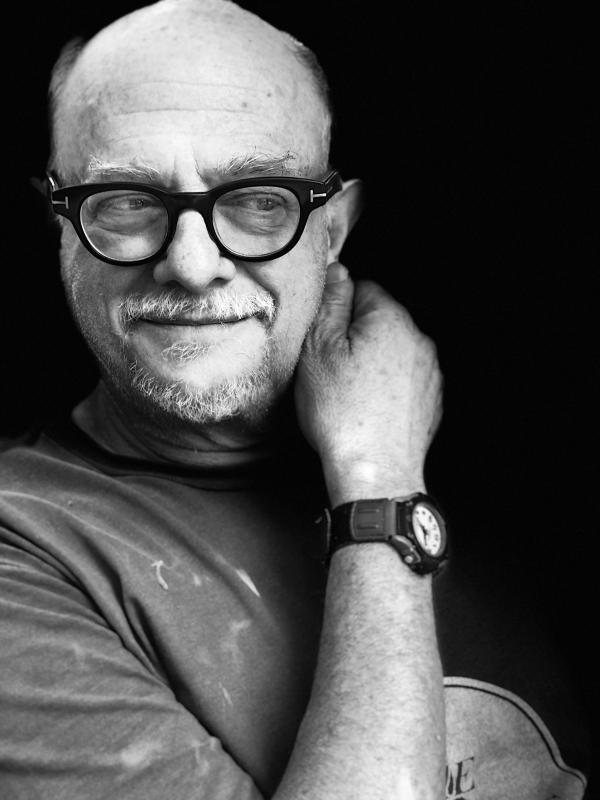 Rob Barron
Profile
Educational Philosophy
First of all, I love to teach. I also love my work as a Director and Playwright, but I have always had a great passion for teaching, because I believe that great teaching is about helping others to discover. It is about the discovery of the world outside of ourselves, as well as the worlds within us. Sometimes it's about introducing someone to material that they've never encountered before: a great play; an unconventional solution; or a new way of looking. And sometimes, it's offering the craft that will open up the emotional life of an actor, or empowering an artist with the techniques that will nurture their expression and creativity.

Those of us who work in the theatre are privileged – maybe 'lucky' is a better word – in that everything we experience in Life has the potential to make us better artists, as long as we are willing to have open hearts and open minds, and then to apply what we see, feel and do to our work.

Life experience; rigorous training; and an open spirit: that's part of what I bring to my classroom; as well as a sense of dedication, fun, knowledge and high expectations.
Education
Degrees
The Yale School of Drama (M.F.A.)
Brown University (B.A.)
The Phillips Exeter Academy
Courses Taught
Acting 1, Acting 2, Acting 4, Directing 1, Directing 2, New Play Collaborations, Playwriting, Performance Practice, and Graduate Workshop in Playwriting
Additional Information
Professional Affiliations
The Society of Stage Directors and Choreographers, Member
The Actors Studio, Member
Two Beans Productions, Artistic Director
National Academy of Television Arts and Sciences (NY Chapter)
The Acting Workshop, Former Director
Procter and Gamble Daytime Television (NY), Former Associate Manager of Writer Development
Soho Repertory Theatre, Former Director of Play Development
The Yale Cabaret, Former Artistic Director
The Ensemble Company for the Performing Arts (CT), Former Artistic Director
American Kaleidoscope Theatre (NY), Former Literary Manager
Circle Repertory Theatre (NY): The Directors Lab, Former Member
 
Directing Experience
Yale Repertory Theatre
DINOSAURS (Premiere)

The Studio Theatre (Washington, DC)
THE COMMON PURSUIT
THE AMERICAN PLAN

Theatreworks USA
ROMEO AND JULIET
THE PHANTOM OF THE OPERA
LES MISÉRABLES
AROUND THE WORLD IN 80 DAYS
LITTLE WOMEN
TREASURE ISLAND
THE PRINCE AND THE PAUPER,
CHARLOTTE'S WEB
RAMONA QUIMBY
THE BOXCAR CHILDREN
MIKE MULLIGAN AND HIS STEAM SHOVEL
FERDINAND THE BULL
A CHRISTMAS CAROL

Philadelphia Festival Theatre For New Plays
THE INUIT

Gene Frankel Theatre (NY) & The Adrienne Theatre (PA)
BEEN SO LONG (American Premiere)

White River Theatre Festival (VT)
THE SNOW QUEEN
COME UP AND SEE ME SOMETIME: AN EVENING WITH MAE WEST

Iowa Playwrights Festival & Marin Theatre Company (CA)
DARK LAUGHTER (Premiere)

Theatreworks / Colorado
DRACULA
FRANKIE AND JOHNNY IN THE CLAIR DE LUNE

The Mountain Playhouse (PA)
GODSPELL
THE SECRET GARDEN
INCORRUPTIBLE
TOM, DICK AND HARRY

The Negro Ensemble Company
THE JEROME WASHINGTON PROJECT

Lucille Lortel Theatre (NY)
ROMEO AND JULIET

Soho Repertory Theatre
YES IS FOR A VERY YOUNG MAN
MONTREAL

The Actors Studio
A PRAYER IN A BAR (Premiere)
THUGS (Premiere)
MAKE UP YOUR MIND (Premiere)
THE CONFESSION (Premiere)
A KIND MAN AND A GOOD LOVER (Premiere)

Two Beans Productions/National Tours
JAMES AND THE GIANT PEACH
ALEXANDER AND THE TERRIBLE, HORRIBLE, NO GOOD, VERY BAD DAY
WINNIE-THE-POOH

The West Bank Café
THE LIZZIE BORDEN FAMILY VAUDEVILLE SHOW

Dixon Place
COYOTES IN NEW YORK

Circle Repertory Theatre Lab
THE RAPTURE TWO-STEP
WEEKEND

NYU Festival of New Plays
LAST TANGO IN POMPEII
WILDFIRE

Brown Summer Theatre (RI)
THE COMPLETE WORKS OF WILLIAM SHAKESPEARE
AS BEES IN HONEY DROWN
THE PERFECT PARTY
WHAT I DID LAST SUMMER
WHAT THE BUTLER SAW
AS IS
IT'S ONLY A PLAY
BEAU JEST
THE IMMIGRANT

Yale University
THE LIFE OF GALILEO

The Yale Cabaret
SEXUAL PERVERSITY IN CHICAGO
GOT TO GO MOSCOW!
GARBO SPEAKS

Fairleigh Dickinson University
CAROUSEL
BETRAYAL
PYGMALION
INDIANS
HAIR
BOY GETS GIRL
THE SHAPE OF THINGS
THE GOOD DOCTOR
THE GRADUATE
WAITING FOR LEFTY
 
Playwriting Experience
THE JOHNSTOWN FLOOD
THE ROAD TO WASHINGTON
GREAT EXPECTATIONS
THE ADVENTURES OF TOM SAWYER AND HUCKLEBERRY FINN
FERDINAND THE BULL
THE PHANTOM OF THE OPERA
LES MISÉRABLES
RITA HAYWORTH: HOLLYWOOD GODDESS
1919: A BASEBALL OPERA
 
Recordings
THE PHANTOM OF THE OPERA (Playbill Recordings)