Sinéad Sant-Barket
SEEK Counselor & Assistant Professor
(She/They)
Additional Departments/Affiliated Programs
Areas of Expertise/Research
Diversity, Equity, and Inclusion
Identity and Intersectionality
Multicultural Psychology
Race-Based Stress, Trauma, and Well-Being
Racial-Cultural Socialization
Building
North Academic Center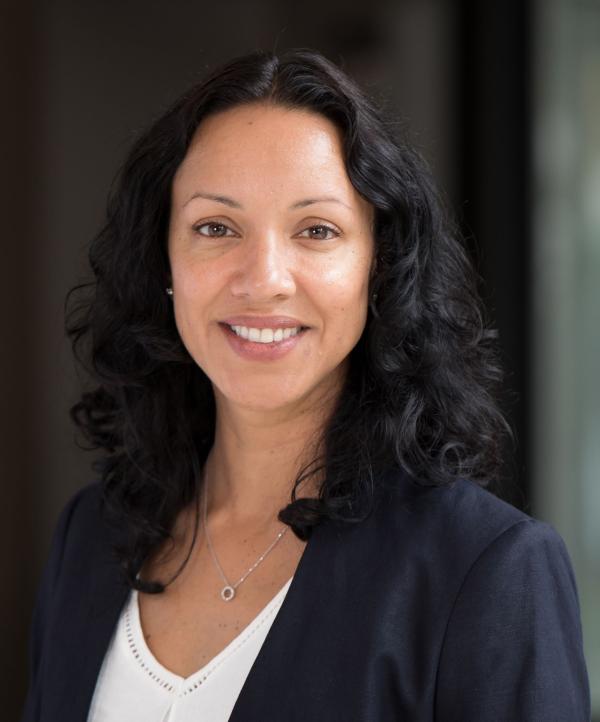 Sinéad Sant-Barket
Education
Ph.D., Counseling Psychology, Teachers College, Columbia University
Ed.M., M.A., Psychological Counseling, Teachers College, Columbia University
B.F.A., Dance, Tisch School of the Arts, New York University
Biography
Sinéad Sant-Barket, Ph.D., is a counseling psychologist based in New York City. Her lived experiences as a multiracial, multiethnic, first-generation American significantly inform her work. Her professional interests center on racial-cultural socialization, identity development, and the intersectionality of socio-demographic reference groups across the lifespan; the impact of systemic, institutional, structural, social and cultural forms of oppression and privilege on individual and collective well-being; and feminism, social justice, diversity, equity, inclusion, and advocacy in psychology and education. Prior to joining the Percy Ellis Sutton SEEK Program at CCNY, Dr. Sant-Barket worked at Montefiore Medical Center, Kings County Hospital Center, LaGuardia Community College, John Jay College of Criminal Justice, Marymount Manhattan College, and Teachers College. 
Publications
Carter, R.T., Johnson, V. E., Roberson, K., Mazzula, S. L., Kirkinis, K., & Sant-Barket, S. M. (2017). Race-Based Traumatic Stress, Racial Identity Statues, and Psychological Functioning : An Exploratory Invesitgation. Professional Psychology : Research and Practice, 48 (1), 30-37.
Carter, R. T. & Sant-Barket, S. M. (2015). Assessment of the Impact of Racial Discrimination and Racism: How to Use the Race-Based Traumatic Stress Symptom Scale in Practice. Traumatology, 21 (1), 32-39.
Carter, R.T., Mazzula, S., Victoria, R., Vazquez, R., Hall, S., Smith, S., Sant, S., Forsyth, J., Bazelais, K., & Williams, B. (2013). Initial Development of the Race-Based Traumatic Stress Symptom Scale: Assessing the Emotional Impact of Racism. Psychological Trauma: Theory, Research, Practice, and Policy, 5 (1), 1-9.
Research Interests
Racial-cultural socialization, racial identity, & the psychological stress, trauma, & well-being associated with race-based experiences.