Susan F. Semel
Professor, Education Foundations
Main Affiliation
School of Education
Additional Departments/Affiliated Programs
Learning, Leadership, and Culture
Graduate Center
Building
North Academic Center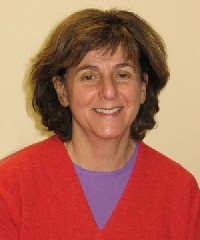 Susan F. Semel
Profile
Professor Susan F. Semel has taught social studies at the Dalton School, and social foundations of education, secondary education and social studies education at Adelphi University and Hofstra University.
She received her A.B. in history from Wheaton College (Norton, MA), and her M.A.T., Ed.M. and Ed.D. from Teachers College, Columbia University.
Professor Semel has received Critics Choice Awards from the American Educational Studies Association, in 1993 for The Dalton School and in 2000 for "Schools of Tomorrow..." and two Spencer Foundation grants for her research on the City and Country School in New York City and the transition to coeducation at Wheaton College in Norton MA.
She teaches courses in social foundations of education and secondary social studies at City College. She holds a courtesy appointment in the History department at City College.She also teaches in the Urban Education Ph.D. program at the CUNY Graduate Center, where she is also appointed to faculty.
Research Interests
Progressive Education
Women in Progressive Education
Social Foundations of Education
Small Schools
Publications
Semel, S.F. (ed.) (2010) Foundations of Education: The Essential Texts. Routledge.

Sadovnik, A.R. and Semel, S.F. (eds). (2002) Founding Mothers and Others: Women Educational Leaders During the Progressive Era. Palgrave@ St. Martin's Press.

Sadovnik, A.R. and Semel, S.F. (2001). Urban School Improvement: A Challenge to Simplistic Solutions to Educational Reform. Educational Researcher 30(9): 27-32.

The author of The Dalton School: The Transformation of a Progressive School (1992)

Coauthor of Exploring Education (1994, 2000, new edition 2005)

Coeditor of the International Handbook of Educational Reform (1992), "Schools of Tomorrow," Schools of Today: What Happened to Progressive Education (1999) and Founding Mothers: Women Educational Leaders During the Progressive Era (2002).

She is on the editorial board of Educational Foundations and is co-editor of the History of Schools and Schooling series at Peter Lang Publishing.
Additional Information
Office Hours:
Wednesday 2 to 5 pm and by appointment.

AWARDS:
Recipient of three American Educational Studies Association Critics Choice Awards:
2002 for Founding Mothers and Others
2000 for "Schools of Tomorrow," Schools of Today
1993 for The Dalton School