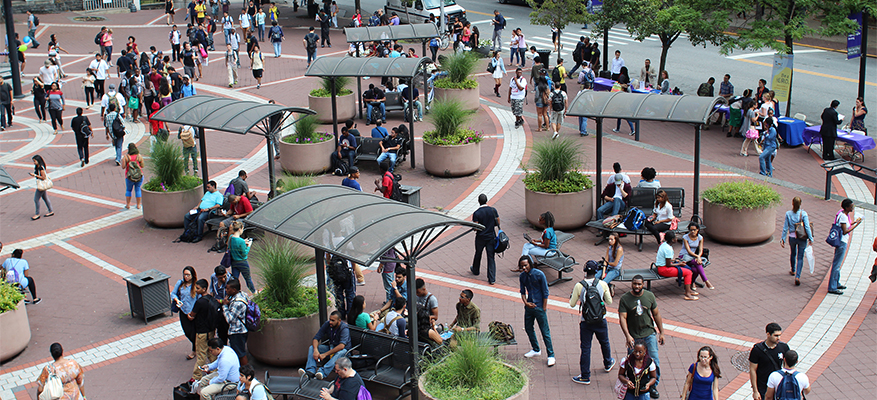 Welcome to the City College of New York School of Education.
We are proud of our long tradition of education in, of, and for the City.
At the School of Education, aspiring and experienced educators join a community of scholars and practitioners who embrace the opportunities for all students that are found in an urban environment.We believe that diversity—among our students, across the schools in which they practice, and even in the urban context itself— creates rich possibilities for teaching and learning. Across the school, our students encounter a challenging and relevant curriculum that is designed to foster reflective practice centered on improving education for all children.
Dean's Message
| | |
| --- | --- |
| | As Dean, I lead a group of full-time and adjunct faculty, field supervisors and administrative staff from diverse backgrounds and experiences who are committed to providing educational opportunities for urban children and youth by preparing quality teachers and school leaders for urban schools and communities. CCNY is the number one Regional University in the North  for racial and ethnic diversity   ... >> |
| Dean Mary Driscoll |   |
School of Education
Faculty & Staff Statement
We are the faculty and staff of the School of Education of the City College of New York. Our historic mission has been to educate all people – the rich and the poor - without distinction, save that of "industry, good conduct, and intellect." We embrace and celebrate our mission to educate people, no matter their background or origin, and no matter their identity. ...>>
Departments:
Dr. Mary Erina Driscoll
Dean

North Academic Center
Room 3/203
160 Convent Avenue
New York, New York 10031

p: 212-650-5471/5697
f: 212-650-6014
e: deaneducation@ccny.cuny.edu



The School of Education at The City College of New York is accredited by the National Council for Accreditation of Teacher Education (NCATE), www.ncate.org. This accreditation covers initial teacher preparation programs and advanced educator preparation programs at the School of Education at The City College of New York. However, the accreditation does not include individual education courses that the institution offers to P-12 educators for professional development, relicensure, or other purposes.