Admissions
Admissions Procedure for Matriculated Status
<! -- // row inner -->
To apply for admission to a graduate program for Teachers of Students with Disabilities, students should submit a completed admissions application to theOffice of Graduate Admissions. The deadlines for applying are March 15 for admission in the Fall semester, and November 1 for admission in the Spring semester.
<! -- // row inner -->
The following items are required as part of the admissions process:
Submission of completed admissions application (click here) and application fee.
Evidence of an earned bachelor's degree with a minimum GPA of 3.0.
Submission of official transcripts for all undergraduate and graduate coursework.
Three letters of recommendation (at least 2 professional recommendations)
<! -- // row inner -->
After the admissions deadline, applicants will be contacted to participate in an in-person interview and an on-site admissions essay.
Entering candidates must submit proof of immunization with the Office of Wellness in the Science Building, Room 15. (See Bulletin for more information.)
<! -- // row inner -->
Non-Matriculant Admissions
An applicant who fails to meet the application deadline may take up to 9 credits as a non-matriculated candidate. If an applicant is accepted as matriculated candidate, the program head will decide whether any of the credits taken as a non-matriculated student may be applied toward program requirements. Applicants must file for
<! -- // row inner -->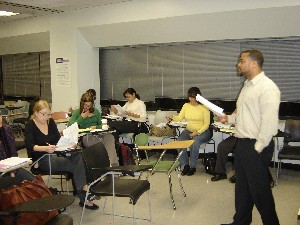 admissions as a non-matriculated student at the Office of Graduate Admissions in NA 3/223A and present student copies of transcripts or other credentials proving graduation from an accredited institution at that time. Non-matriculated candidates who wish to pursue a graduate program in education are strongly advised to take the LAST Certification Examination during the first semester, if they have not already passed these examinations or otherwise hold New York State certification.
<! -- // row inner -->
Admission with Advanced Standing
Up to six credits in advanced standing may be allowed for graduate coursework satisfactorily completed at institutions other than The City College, provided that the program head deems the work appropriate to the student's program of study and an official transcript is on file in the Office of the Registrar. The course or courses for which such credit is sought must have been completed within the three-year period prior to the date of matriculation in the graduate program.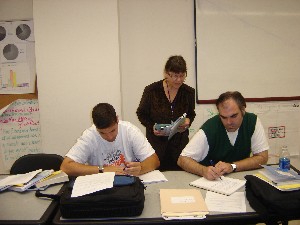 <! -- // row inner -->