Hi CCNY! We wish we could be in person with you, but consider this our Virtual Welcome Center! We are the Zahn Innovation Center at The City College of New York, a startup incubator offering programs, events, and competitions for CCNY students. If you're interested in entrepreneurship (regardless of your major), this is the place for you! Here you'll find a calendar of our Fall 2021 events, and information about how to get in touch with us. If you want to get information on a regular basis, sign up for our newsletter and follow us on social media. We hope to see you through a screen soon and look forward to sharing all our Fall 2021 events and opportunities at CCNY's Virtual Welcome Back Day taking place on September 2nd from 12:15pm - 2pm. 
If you have any questions, please email us at contact@zahncenternyc.com .
---
Meeting with a Zahn Center Staff Member
The Zahn Innovation Center is an entrepreneurial resource for all people of the City College of New York students and faculty alike. Whether you are interested in turning an idea into a business or simply what to learn more about how to foster the entrepreneurial mindset, rest assured, you are in the right place. Our staff is dedicated to guiding you along the way by offering mentorship, workshops and relevant opportunities. Request a meeting with a Zahn Innovation Center staff member via email to allowing us to join you as begin your entrepreneurial journey here at the City College of New York.  
Kesia Hudson, Interim Director

Katherine Olives, Program Manager

Steven Monzon, Program Manager
---
Entrepreneur In Residence
Ellie Li co-founded Projections.io, a viral consumer product that lets users clip from any moment from any video and was acquired by AppMonet in 2019. Ellie is a data driven entrepreneur with extensive experience on launching viral products, product management, UI/UX, data analytics and growth hacking. 
Prior to starting her startup journey, Ellie worked at Barclays Investment Banking, Technology group with $700+ million transaction value and Progress Ventures, investing in early stage technology and media companies. Ellie holds a BA in Economics from Boston College.

As part of IN2NYC, Ellie is leveraging her startup experience to continue to nurture and support the entrepreneurial ecosystem at the City College of New York. Book a meeting with Entrepreneur In Residence, Ellie Li Here!
---
Calendar of Events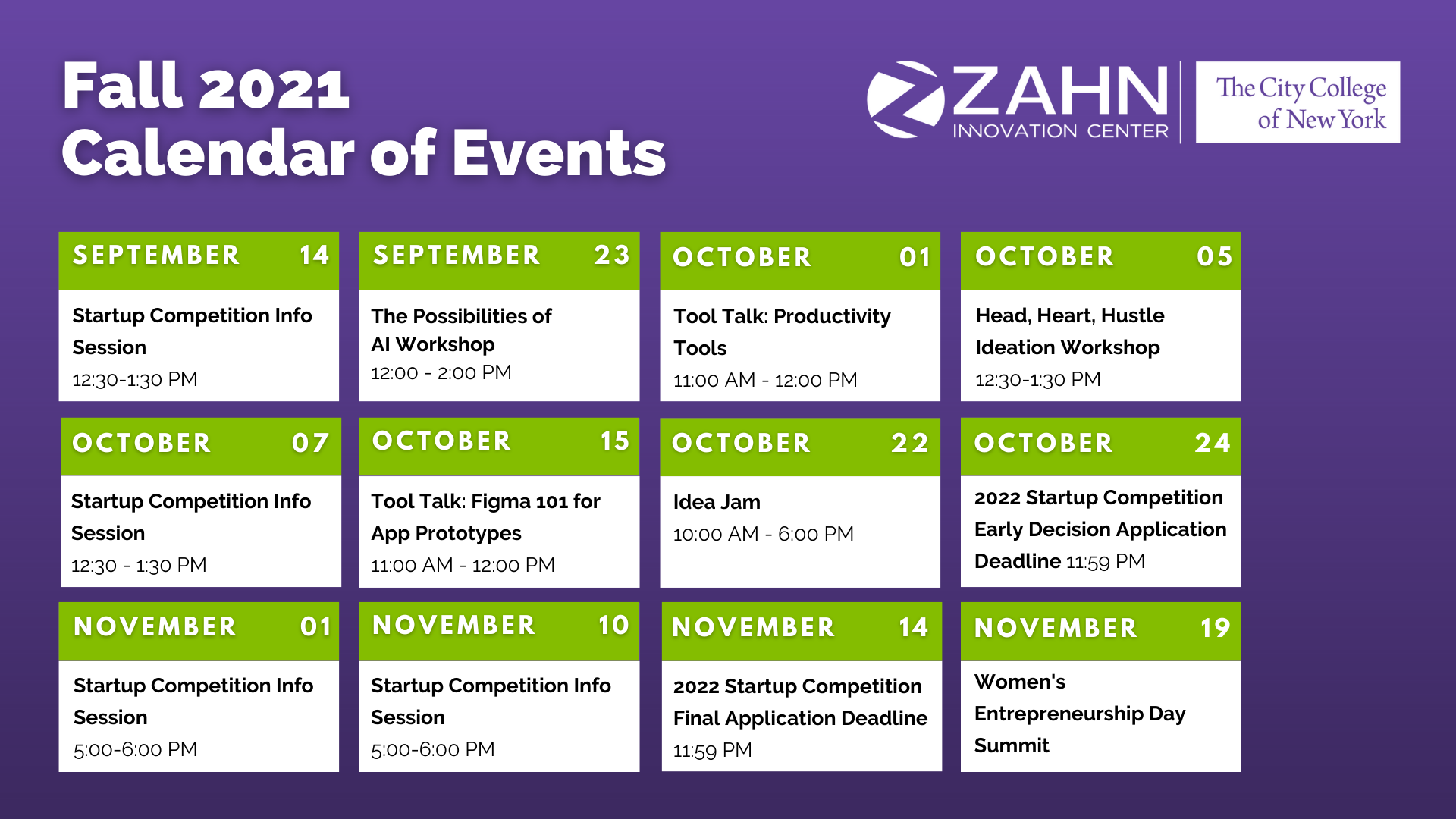 ---
Newsletter Signup
Last Updated: 09/17/2021 15:27