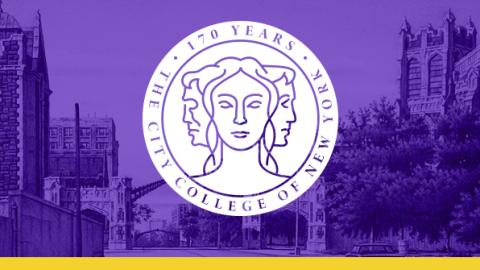 Our academic programs cover more than a hundred fields, ranging from art and architecture to biomedical engineering, medicine and urban design. Intellectually exciting and rigorous, grounded in solid academic tradition - the college has a long tradition of excellence in both scholarship and research. We are proud to be an institution that has produced ten Nobel Laureates, a Secretary of State and a Justice of the Supreme Court – and we are equally proud of our outstanding faculty and dedicated staff who ensure that our students are prepared for graduate and professional school, for a host of professions, and for the rich, productive life of the educated citizen.
Outstanding City College faculty claim memberships in our national academies, leadership in their professional fields, and scholarship that spans cutting edge discovery in science and engineering and remarkable accomplishment in the arts and as well as dedication to teaching.
A fully accredited institution of higher education, we offer curricula leading to the bachelor of arts, bachelor of fine arts, bachelor of science, bachelor of engineering, master of architecture, master of arts, master of fine arts, master of public administration, master of science, master of science in education, and master of social work degrees, as well as a number of accelerated (BA/MA, BS/MD, etc.) degrees and advanced certificate programs. We also offer doctoral programs in seven engineering disciplines and in psychology, and several CUNY doctoral programs in science are based at City College.