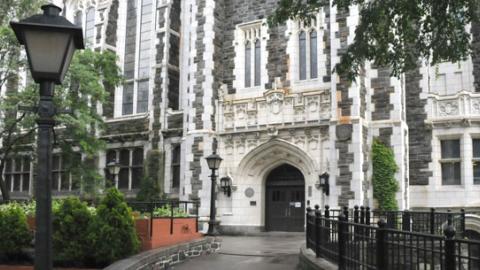 The Auxiliary Enterprise Corporation  (AEC) provides operational and administrative oversight over revenue-generating entrepreneurial activities at the college. Services include ID Office, campus-wide dining, vending, catering, spirit store operations, ATM services, exclusive pouring rights contract, MTVu Network program and new program and service enhancements and initiatives. The Executive Director serves as the Administrator of the CityONECard program.
The Auxiliary Enterprise Corporation manages business and service contracts, compliance and administration. Additionally, the AEC is charged with identifying and securing new revenue opportunities, products and services which will contribute to enhancing the experience of students, staff and guests of CCNY.
The AEC is a New York not-for-profit corporation that is tax exempt pursuant to Section 501(c)3 of the IRS Tax Code. The AEC works in cooperation with the College, in particular the Student Affairs Division, with its Executive Director serving as a senior advisor of the Student Affairs leadership team.
The AEC supports student clubs and organizations with annual funding designed to enhance student opportunities and experiences in and around campus. Additionally, the AEC through the distribution of its revenues supports college programs and events which serve the campus community. Refer to the Resources & Information page for the AEC Funding Application and other materials.
AEC NON TAX LEVY DISBURSEMENT REQUISITION FORM
OUR MISSION:
The AEC strives to enrich and enhance each student's college experience by providing exceptional services and financially sound operations to the College Community. Through prudent management and oversight of our contract services we endeavor to provide the highest level of quality and service in each facet of our operations. We further endeavor to identify and introduce new revenue producing opportunities to help support and finance student activities and organizations.
CONTACT INFORMATION 
Jason Wallace
Executive Director
Auxiliary Enterprise Corporation
NAC Building, Suite 1/210
160 Convent Avenue
New York, NY 10031