Why the Book Proposal Matters, a conversation with Yahdon Israel, senior editor at Simon & Schuster
Dates
Fri, Oct 22, 2021 - 05:00 PM — Fri, Oct 22, 2021 - 06:00 PM
Event Details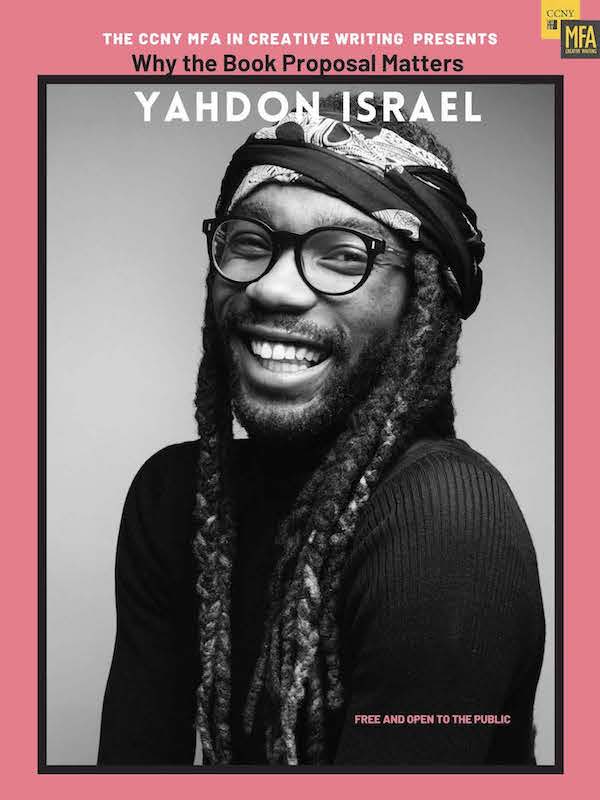 Friday, October 22, 5 - 6pm.

Join us for a conversation with Yahdon Israel, a senior editor at Simon & Schuster, about what the book proposal is, why it matters, and how to master the form. 
Yahdon Israel is an educator, entrepreneur, editor, writer and founder of Literaryswag, a cultural movement that intersects literature and fashion to make books cool. He teaches creative writing at City College. He is the former editor-in-chief of Brooklyn Magazine, and has written for The New Inquiry, LitHub and Vanity Fair. Currently, he is a senior editor at Simon and Schuster.
Sponsored by The Estate of Kenneth Kowald Fund for Advancing American Literature
Back to Departmental Calendar
Back to calendar of events