CUNY School of Medicine third-year students working as interns at Saint Barnabus Hospital (SBH) in the Bronx have produced a literary analysis of COVID-19. The data set, now in the final review stage, will be shared with SBH faculty and staff as well as other medical professionals.
Third-Year Student, Arielle Mompremier
Before the COVID-19 pandemic, the SBH student team began their journey with different research plans in mind. Like so many people around the world, their spring and summer plans shifted to meet the needs of the hospital. "We knew we would have to research some point," said Arielle Mompremier, third-year CSOM student. "This was an opportunity to be a part of something we knew would be helpful to physicians and their patients."
While working from home, our students were able to provide SBH doctors with the most up-to-date information on COVID-19 which allowed them to treat their patients accordingly. "As a future physician I wanted to be able to help the doctors and frontline workers in some way," said Stacy Lugo, a third-year student, and team leader. "This project provided the perfect opportunity for that."
Supervised by Marisol Hernandez, MLS, MA, Associate Professor-Medical Librarian, and Nancy Sohler, Associate Medical Professor, CHASM, at CSOM, students pulled an average of 60 articles a week for twelve weeks. From each article, students summarized the main findings, noted the type of study, and categorized each article based on the area of focus (critical care, emergency medicine, etc.).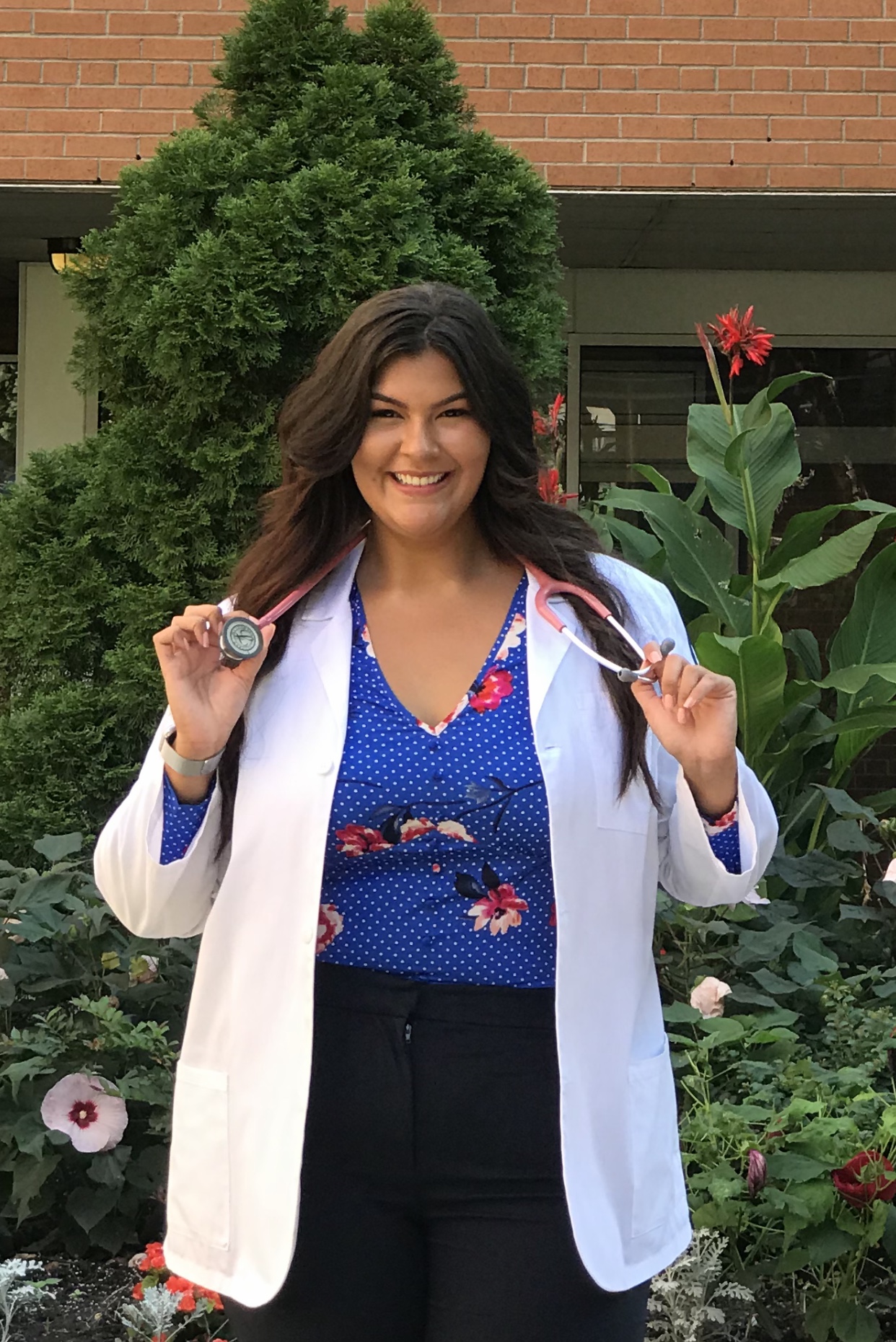 Third-Year Student, Stacy Lugo
What's next for the SBH intern team? On August 10, the team started their first round of rotations. Students will complete six rotations throughout the semester with the goal of selecting their main area of focus. "I am looking forward to rotations," Stacy said. "It's an opportunity to experience what we have learned about in real-time."
CSOM salutes the SBH student research team; Stacy Lugo, Arielle Mompremier, Ioanna Katehis, Jennifer Puthota, Kareena Lashley, and Lovely Molla. Good luck with your rotations!