As part of the City College of New York's "Great Grads" series, CUNY School of Medicine would like to highlight some of the remarkable men and women of the inaugural class of 2020.
Our virtual Commencement Ceremony will be held on May 21, 2020, at 11:00 AM. Please join us by registering here to attend.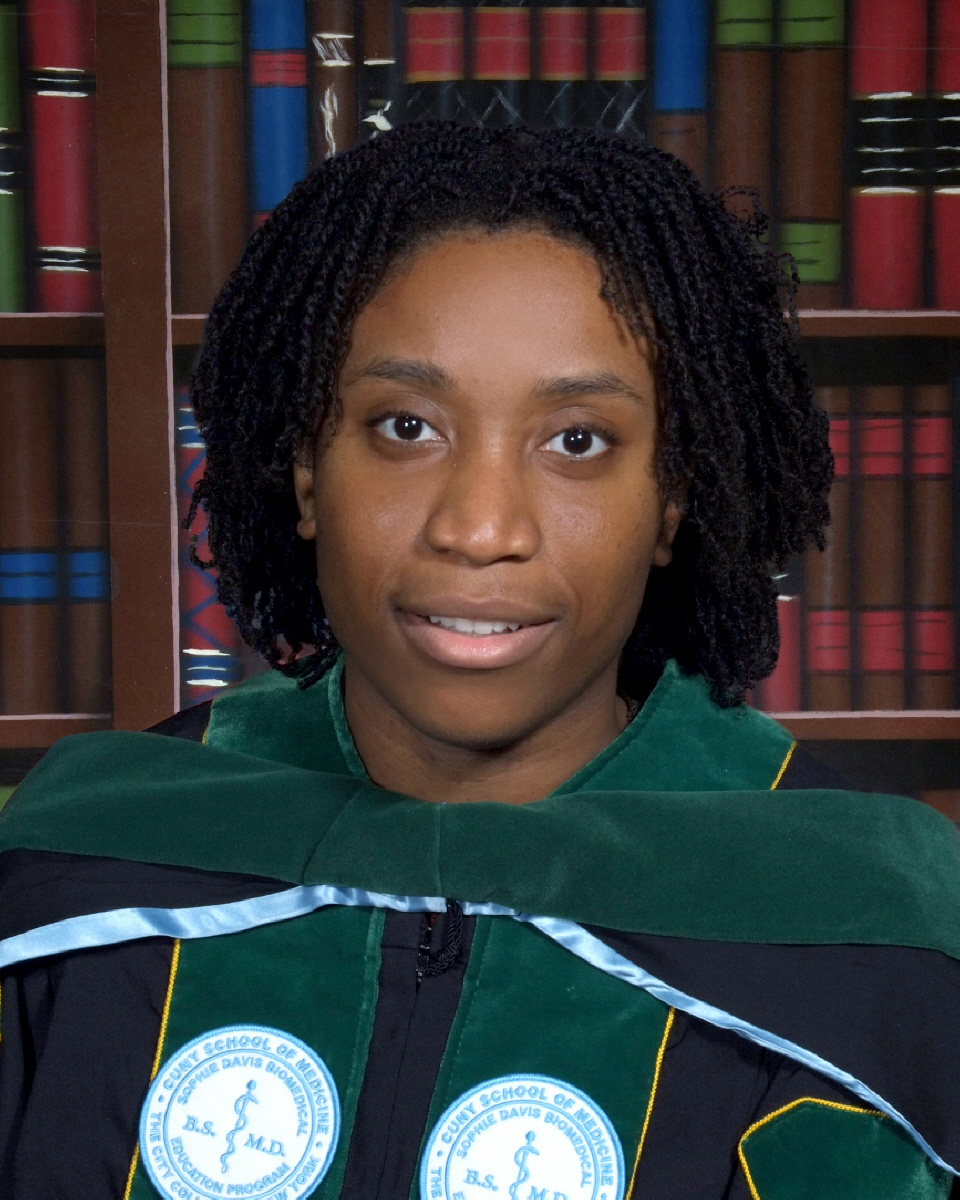 Ugochukwu (Ugo) Akpara wasn't on track to a career as a physician, much less applying to the Sophie Davis School of Biomedical Education.  She wanted to be a video game tester; but after looking at her academic record, Ugo's high school career counselor had two words of advice: "Get serious." A degree from an Ivy League school appealed to the high schooler but her parents were enthusiastic about the Sophie Davis program.  She applied but was so ambivalent Ugo briefly considered purposefully bombing the interview. But a visit to the School changed her mind.  "I immediately felt the family vibe," she says. "And it all fell into place and made sense." The diversity of the students also appealed to her. "Everybody reminded me of someone I knew," she says. "Throughout the seven years, everyone at Sophie had the same goal: to do better. There was never any negative competition. We were always helping each other to achieve, to go beyond." And it is this spirit of unity that is translated by the School's instructors into the kind of thoughtful, holistic care the School's graduates provide their patients.   As a student rotating in an internal medicine clerkship, Ugo recalls encountering a middle-aged woman who was having a routine check-up for her pacemaker. But something was amiss. Although the pacemaker was functioning properly, Ugo noticed that the patient was shivering, sweating, complaining of chest pain, and frequently excused herself to go to the bathroom. Says Ugo, "There was something in the patient's eyes that asked 'can I trust you?'"  By establishing a rapport with the patient, Ugo learned that not only was the woman undergoing withdrawal from heroin, but her husband was also dying, her house was in foreclosure, and she was the sole caregiver for the children living with her.
 "Everything we learn at medical school about the social determinants negatively impacting a person's health was right there," she says. "These factors need to be addressed. That's why I want to be in medicine. That's why I was given this knowledge."
Ugochuku Akpara will be entering the residency program in internal medicine at NYP-Hospital Weill Cornell Medical Center. 
---
Justen Molina was drawn to the Sophie Davis Biomedical Program at the City University of New York School of Medicine by the authenticity of its mission. Coming from challenging socio-economic circumstances, he immediately resonated with the School's commitment to providing primary care to people for whom medical care is often difficult to access and biased against them. He credits the School for cultivating its future physicians' moral responsibility to help others.  "It's a muscle that you use in every patient encounter," he says. "The School taught me to use it by exercising compassionate care, guiding each patient exchange as if that person were a member of my family." For example, during an internal medicine clerkship, he witnessed a resident summarily deliver to a patient the poor outcome of a CAT scan. "Nothing the resident said was absorbed by the patient in the thirty seconds the findings were presented to him," says Justen. "At that moment the 'muscle' kicked in, and he stayed with the patient to talk him through the test results and the need to see a specialist."The School prepared me for that moment," he says. The patient was grateful and cautiously relieved. "It was a moment I'll remember the rest of my career."
Justen Molina will begin the residency program in family medicine at Northwell Health - Phelps Hospital.
---
It was Victoria Twito's very first patient during her clinical rotations that set her on the path to a career in internal medicine. The patient had been diagnosed with terminal cancer and every morning Victoria listened at the woman's bedside as she shared her life experiences.   Victoria also answered her questions about treatment options. The family wanted to pursue radiation and chemotherapy, but Victoria believes that her conversations helped the patient advocate for herself and articulate her desire to die comfortably at home. "I feel that by just listening she gained the confidence and the ability to express herself," says Victoria. "As she left the hospital and thanked me I remembering feeling a deep sense of gratitude and gratification." Months later, Victoria was surprised to meet the woman in the hospital corridor and was thanked again for the care she received.  Victoria immediately reconnected with the deep feeling of fulfillment felt during her first encounter with the patient. It was an emotion she had not experienced in her other rotations and – then and there -- she decided to make internal medicine her specialty.
As a student of the Sophie Davis School in Biomedical Education, Victoria had been drawn to the narrative medicine component of its curriculum, in which students learn to connect with patients by being attentive to their life stories. Currently working as a volunteer at Staten Island University Hospital (SIUH) on a COVID unit, Victoria often provides comfort and end-of-life care to patients. "The emphasis is constantly on how to make things better for patients, and if it means getting a glass of water or a soda, then you do what the patient needs you to reasonably do," she says. She credits the Sophie Davis program with instilling humility in its students. "It's an extension of how the School encourages a climate of working together on behalf of patients," she says.
Working on the COVID unit at SIUH requires all caregivers to wear full personal protective equipment or PPE, including a face mask, face shield, and hood. "COVID is the great equalizer," says Victoria. "Patients can't tell whether you are a doctor, nurse, physician assistant, or a maintenance worker. As a medical student, you aspire to wear the white coat. It's the last thing I need to be wearing right now." What impresses her is that, despite the isolation the patients feel not being able to see the faces of their caregivers, they are still generous and open with their gratitude for the care they receive. "All that's left is the care you have to give," says Victoria. "That's why I got into medicine. It's challenging, but it also comes with its rewards."
Victoria Twito has been accepted to the residency program in internal medicine at Montefiore Hospital.
---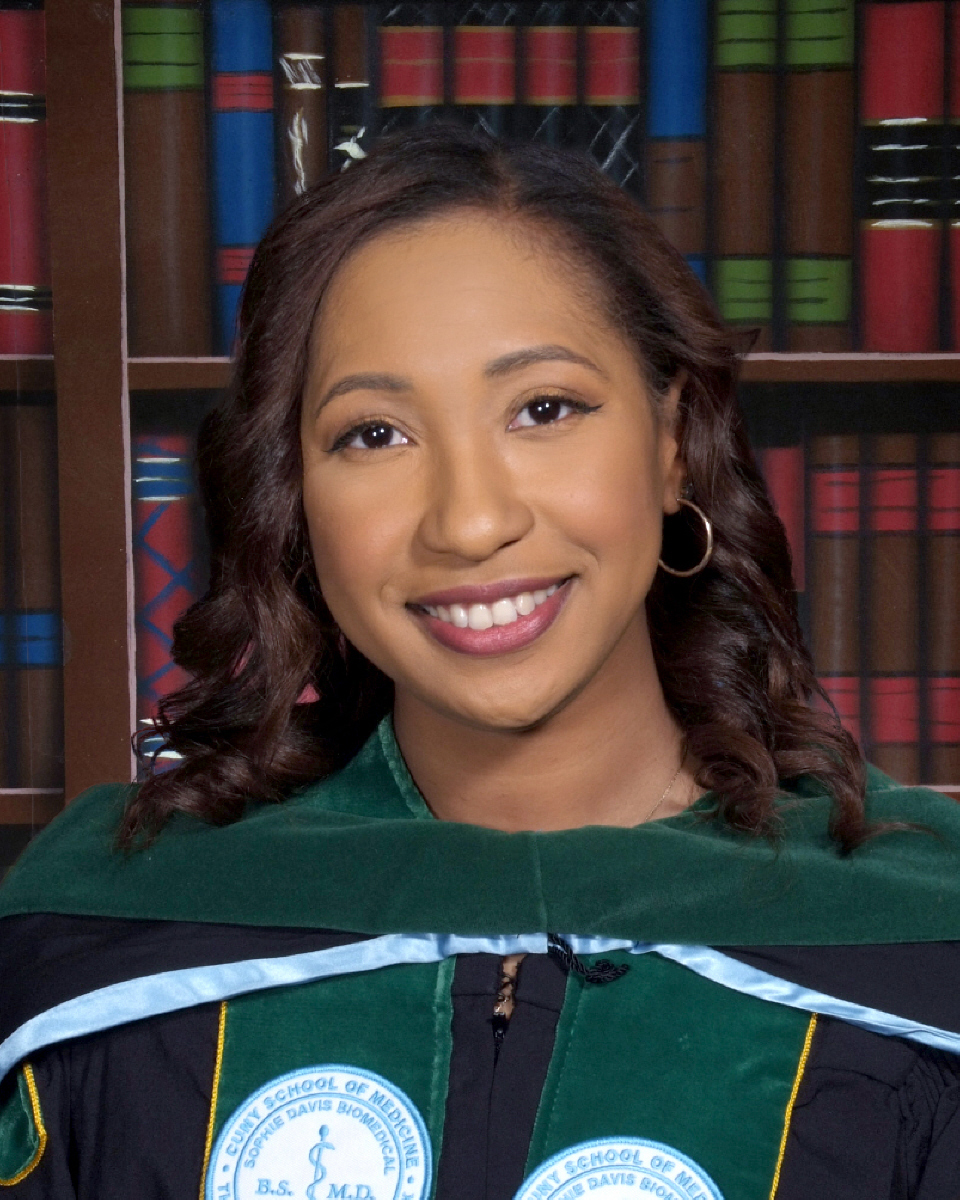 Danissa Williams realized from an early age the importance for health care providers to understand where their patients come from. As a junior in high school, she volunteered in the emergency department at a Queens hospital near her home, helping guide Spanish-speaking patients through the maze of an often frightening medical bureaucracy, asking questions about their background to help bridge their care to the needed services that improved their chances for a successful recovery. Later, during her medical school rotations, she put those skills to use by taking the time to talk to patients about how their illnesses impacted their lives. In one conversation she recalls a patient revealed to her that his reluctance to undergo chemotherapy was partly a result of his concern of not being able to care for his elderly mother, a consideration that was included in his care plan. Danissa's sensitivity to her patient's backgrounds and circumstances coupled with the rigorous medical education she received at the City University of New York has prepared her to provide the special brand of compassionate care that CSOM strives for in its students. "If you understand your patients' whole story," she says, "you have a better opportunity to be effective."
Danissa Williams was accepted to the residency program in family medicine at Hunterdon Medical Center in New Jersey.
---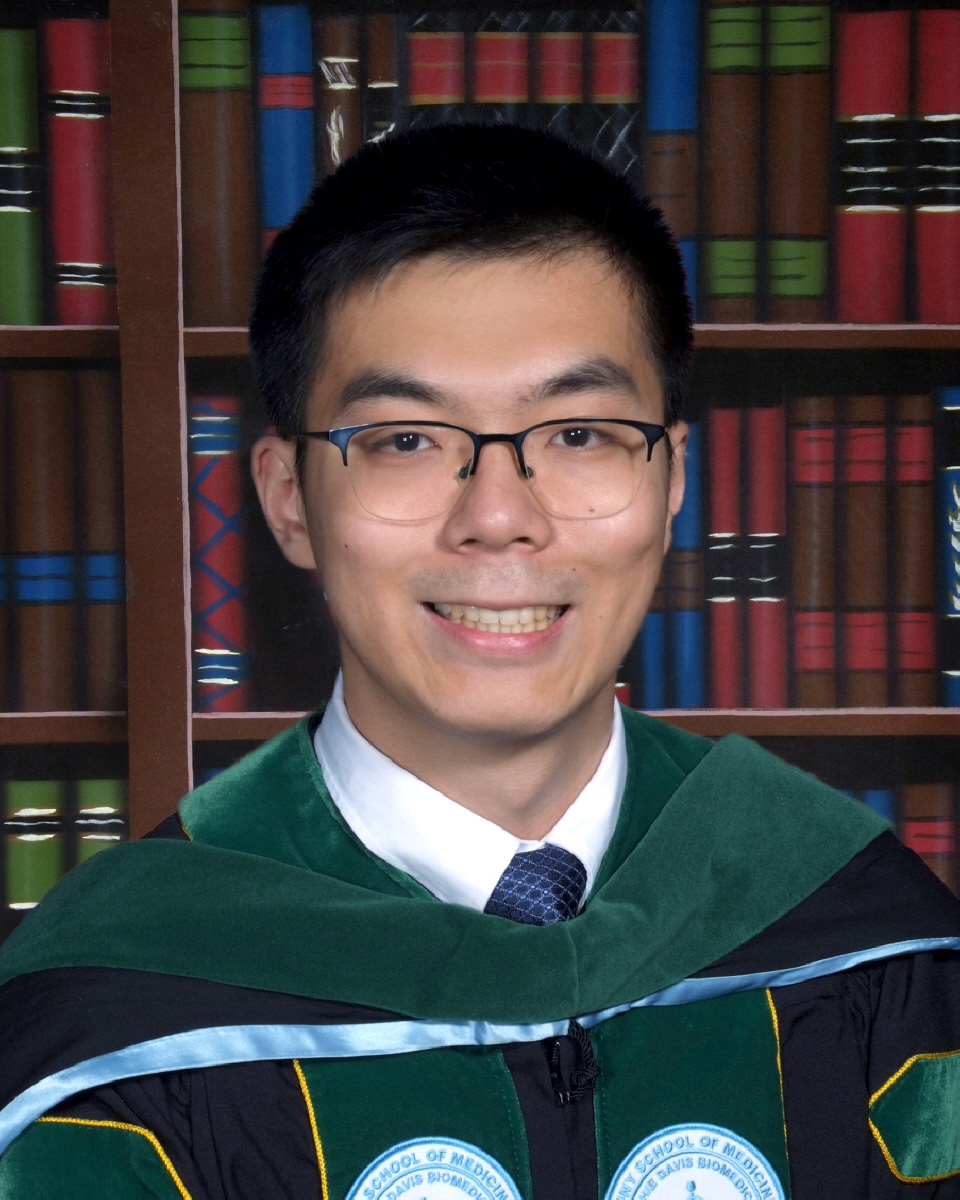 Medicine was not Raymond Zou's first choice of a career. He had wanted to be a pharmacist and had been working at a pharmacy since he was sixteen. But that changed when his mother's friend suggested that he volunteer in a hospital to see a different setting outside the pharmacy. That led to shadowing a residency director in an emergency department and his first patient encounter. He observed the how the care team interacted with a young woman who was on the verge of passing out from abdominal pain. Pursuing a possible diagnosis of appendicitis, the physicians began examining her. But what impressed Raymond was the discussion the physicians were having with the patient.  "She provided detailed, personal health-related information that wouldn't be shared in the course of an everyday conversation," he says. It was the unique, intimate quality of this interaction – the patient/provider relationship – that sparked in him the desire to become a physician.  With is mind made up, Raymond applied and was accepted to the Sophie Davis School of Biomedical Education at the suggestion from the residency director who knew the caliber of the students produced by the School.
The School places special emphasis on an effective patient-provider communication which has been shown to positively influence health outcomes including a patient's adherence to treatment plans. Recently, Raymond drew on this skill set in his clinical rotation in family medicine. The patient was an elderly diabetic Hispanic woman who had been seen several times before by the clinic staff and was considered to be "difficult "and "non-compliant."  The patient was accompanied by her daughter and they argued openly when the topic turned to following the treatment regimen prescribed by the doctor.  Through a translator Raymond learned that the patient thought the anti-diabetic program of medications was a burden. He picked up on clues that the patient's diabetes was preventing her from spending time with her family, particularly her grandchildren. As they talked, he pointed out that she would be able to be more available to her grandchildren if she took her medication as prescribed.  During her next appointment he learned that the patient was taking her medication and her condition being adequately managed. As she departed, the patient thanked Raymond with a hug and a kiss on the cheek. "It's tremendously satisfying to be able to make a difference, no matter how small," he says.
Raymond Zou was accepted to residency program in primary care at NYPresbyterian Hospital.