Congratulations to CUNY Med's own Associate Medical Professor, Dr. Andreas Kottmann, Assistant Professor, Dr. Rinat Abzalimov, Assistant Professor, Dr. Ye He, and CUNY Graduate Center Ph.D. student, Aria Walls, recipients of the 2021 CUNY Interdisciplinary Research Grant (IRG) for their proposal titled "Identify and Quantify SARS-CoV2 Spike Protein Caused Changes in Catalytic Activity, Substrate Specificity and Product Pattern of Brain Resident ACE2."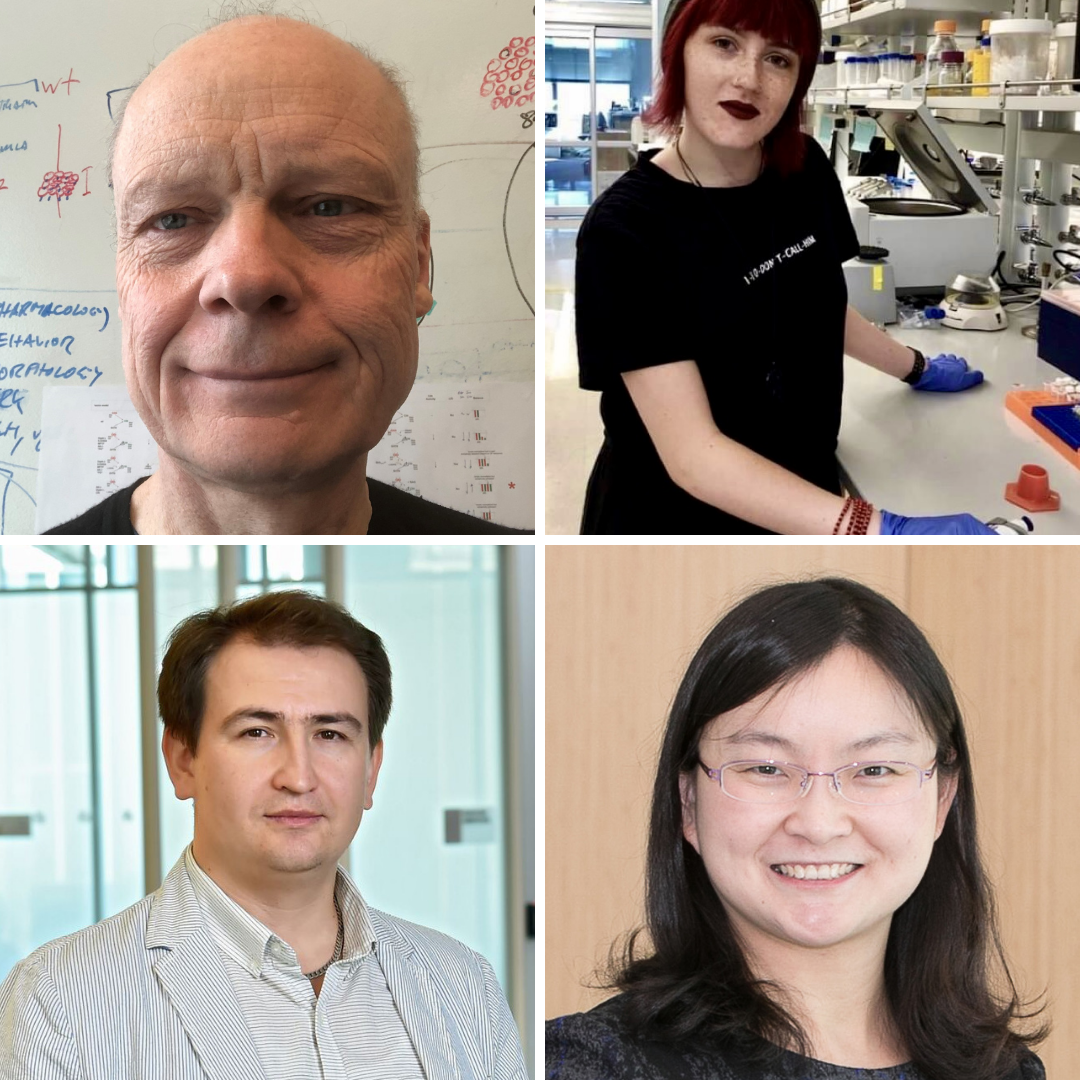 Ms. Walls, a first-year molecular, cellular, and developmental biology Ph.D. student, will act as the lead scientist on this project. Ms. Walls performed all the experiments that resulted in the preliminary results needed to obtain this grant. "I joined Dr. Kottmann's team during my second lab rotation." Walls said. "I expressed my interest in working with him on the COVID-19 project, and over the course of my 10-week lab rotation, we were able to design an approach and gather the preliminary data needed for the grant."
In 2021, the CUNY Office of Research announced it would invest in collaborative research in two significant research areas: COVID-19 and climate change. Research teams were invited to submit proposals that would deliver COVID-19 or climate change solutions that could pave the road to recovery for our region and beyond. Sixty-three interdisciplinary teams of faculty from across the CUNY system submitted applications to the CUNY IRG program. CUNY selected twenty-one research projects to receive more than $800,000 in seed funding. A combined total of 59 faculty members from 15 colleges in the CUNY system are on the winning teams. Winning team projects cover a wide range of COVID-19 and climate change research projects. 
Dr. Kottmann's team will address an urgent need to develop biochemical assays capable of detecting COVID-19 induced changes in brain chemistry that might serve as diagnostic criteria for virus-induced psychiatric and neurologic complications. Health care systems worldwide face a crushing wave of corona virus-induced psychiatric and neurologic complications, which develop in over 30% of patients who recover from COVID-19. Here in the US, over 10 million people are expected to develop neuronal complications from COVID-19, the majority of whom will be frontline and essential workers from under-served communities. "The work in this grant serves as the first step in not only the development of these assays but also future pharmacological strategies capable of blocking or reversing the brain pathology that can develop in patients infected with COVID-19." Dr. Kottmann said. 
The IRG allows CUNY Med to leverage the Advanced Science Research Center and The Center for Discovery and Innovation's infrastructure to produce top-of-the-line research that also serves the mission of CUNY Med, which is to recognize and help mitigate inequities in health care. The IRG aims to show experimental feasibility and produce preliminary data that Dr. Kottmann's team will use in future NIH funding applications. 
For more information on the CUNY Interdisciplinary Research Grant, please visit their website. For more information on this research project, please contact Dr. Andreas Kottmann at akottmann@med.cuny.edu .
Last Updated: 03/22/2021 17:20