The pace of medical breakthroughs has accelerated dramatically in the past several decades. Gone are the days when a single physician could hold the sum of knowledge about any particular disease in his/her/their head. Instead, teams of physicians and physician-scientists now collaborate to pool knowledge to foster health and wellness among their patients.  In today's world of big data and medicine, research experiences are more critical than ever. 
 
During their matriculation at the CUNY School of Medicine, students have several opportunities to engage in research through a number of exposures such as a volunteer, independent study, internal opportunities such as paid fellowships, external opportunities as well as clinical opportunities during the M1-M3 years through our clinical partners, Saint Barnabas Hospital and State Island University Hospital.
 
Students who engage in research anywhere along the spectrum of the bench to the bedside will be better prepared to meet the challenges facing medicine today and tomorrow. Research opportunities provide students with the tools to navigate modern evidence-based medicine. They enable students to hone their skills by learning how to ask insightful questions, formulate and test hypotheses, analyze results in light of current scientific knowledge, and implement those evidence-based strategies that will best serve their patients' needs.  
 
Please follow the links below to gain more knowledge of these opportunities. Learn about how to contact researchers, develop a professional email, construct a research-oriented CV as well as to find out about the exciting research areas of our faculty in Basic Science and Translational Medicine, Community Health, Social Medicine and Population Health and Medical Education Research.
Research Opportunities Academic Calendar
Internal Research Opportunities
The CUNY School of Medicine is fortunate to offer several fellowship programs that help students to enrich their experience. All programs are competitive and the availability is contingent on available funding. For all inquiries regarding scholarships and fellowships, contact Associate Dean of Student Affairs, Dr. Dani McBeth.
The Rudin Research Fellowship Program allows about twelve students per year to conduct research with a member of the CSOM faculty. These $3000 fellowships require students to complete 200 hours of research over the summer and into the school year with a faculty member in the CUNY School of Medicine or City College.
 
Leonard Davis Community-based Research Fellowships are awarded annually to 6 students who are provided a $3000 stipend and in return perform 200 hours of community-based research with a faculty member, often from the Department of Community Health & Social Medicine. 
Leonard Davis Community Service Fellowships are awarded annually to about 14 students who are provided a $3000 stipend and, in return, perform 200 hours of community service, generally in the Harlem community. Many of the students are placed in after-school programs at local schools, organizations, and community centers. Others are placed in other settings within Harlem. 
The Mack Lipkin Broader Horizons Fellowship is awarded to about 10 students at the completion of U3 or M1 years. This competitive fellowship grants students the ability to travel somewhere in the world to carry out a research project of their own design. This program truly does enrich students' outlook. Students have traveled all over Europe, Africa, Asia, and Australia through this remarkable program.
The Bendich Fellowship Program is supported by an endowed fund and partially supports students who take a year from the curriculum to pursue research opportunities.
External Research Opportunities
There are also many opportunities available outside of Sophie Davis/CSOM for you to explore.  If you have questions about an opportunity including application release dates or deadlines, reach out to the contact person listed on their website to obtain more information. Some of the listed opportunities may have been cancelled for this year or postponed; please check back regularly on those sites for updates. Please click here to access these external opportunities.
Student Protocol for Contacting Researchers
If you are interested in conducting research with a CSOM faculty member, please follow the following steps. First, explore the list of projects below that describes the research in which CSOM faculty are engaged. Select your top two/three choices. Then, contact the faculty member directly by email. 
Be sure to write a professional email. Introduce yourself briefly, including where you are in your education and whether you have had any experience in conducting research (also, attach a polished CV as a PDF to your email). Explain why you are interested in the faculty member's research. Ask the faculty member if she/he is accepting any CSOM students at the moment and if so, request an appointment to speak with the faculty member directly about the possibility of doing research with her/him. Schedule an appointment. Go to your meeting prepared: read the literature about the topic and be sure to read any papers that faculty member has published. Also, develop a list of questions, including questions about specifically what you would be doing, goals and expectations, and whether you might have the opportunity to publish. If you have any concerns or questions regarding each step of this protocol (developing and polishing your CV, crafting a professional email, finding articles in the literature, or just wanting to talk about the possibility of research), please set up an appointment with Dr. Lisa Coico, and Dr. Maria Lima.
Components of a Professional Email
Basic Science and Translation Medicine Research Faculty
Lisa Coico: MCBS:   LScoico@med.cuny.edu ; Dr. Coico is interested in burnout and suicide among students and physicians.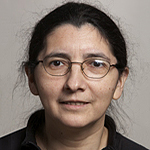 Patricia Cortes: MCBS:   pcortes@med.cuny.edu ; Dr. Cortes studies the mechanisms of V(D)J recombination and non-homologous end joining (NHEJ) and dissects the etiology of human diseases related to these processes. V(D)J recombination and NHEJ are essential for the generation of antibodies, T cell receptors and to maintain genomic stability. Dr. Cortes is interested in proteins involved in DNA repair and VDJ recombination and their significance in certain immunodeficiency diseases and cancer.
Paul Gottlieb;  MCBS:   pgottl@med.cuny.edu ; Virus assembly and replication, and vaccine development for respiratory viruses and Zika.
---
Sanna Goyert: MCBS:  sgoyert@med.cuny ; Dr. Goyert is interested in the role of innate immune receptors in neurodegenerative diseases, identification and functional role of the interaction of innate immune receptors with endogenous ligands, and continuing studies of innate immune receptors in severe infection/septic shock.
---
Lice Ghilardi: MCBS: liceg@med.cuny.edu ; Lice's research is about neuroplasticity mechanisms related to learning and memory formation relevant to motor control and visuospatial learning in normal subjects and patients with Parkinson's Disease. She uses high density-EEG, behavioral tasks, MRI.
---
Khosrow Kashfi: MCBS:   Kashfi@med.cuny.edu ; Dr. Kashfi is interested in,  1. Treatment and prevention of cancers of the colon, pancreas and ER-negative breast, using novel compounds such as dual nitric oxide and hydrogen sulfide donating NSAIDs and 2. Prevention of Familial Adenomatous Polyposis with gastrointestinaly safe sulindac.
---
Junghoon Kim: MCBS: jkim@med.cuny.edu ; Dr. Kim's lab uses advanced neuroimaging and neuropsychological methods to investigate various neuro-rehabilitation issues in patients with traumatic brain injury. Current research topics include: 1) revealing the mechanisms of neuroplasticity during recovery and interventions (neuromodulation, psychoactive drugs, and cognitive training) and 2) identifying and validating novel biomarkers of injury.
 
---
Andreas Kottmann: MCBS:   AKottmann@med.cuny.edu ; The Kottmann lab studies the regulation of structural plasticity in the basal ganglia and the spinal cord. They found that adjuvant dosing with agonists of the signal transduction pathway "Shh" avoids the formation of disabling dyskinesia in response to L-Dopa treatment in murine and monkey models of Parkinson's Disease. They now seek to test these findings in clinical trials. They are testing whether " Shh" signaling originating from a subset of motorneurons is involved in (1) motorneuron protection in models of amyotrophic lateral sclerosis (ALS) and (2) in muscle repair upon injury.
---
Geri Kreitzer: MCBS:   gkreitzer@med.cuny.edu : Dr. Kreitzer is interested in how epithelial cells establish and maintain their distinctive polarized architecture and functions and how non-canonical activities of microtubule motor proteins modify transcriptional activity of nuclear receptors in the context of breast cancer metastasis, kidney function, and skeletal and cardiac muscle metabolism. She uses cell biological, biochemical and molecular approaches to gain mechanistic insight into these fundamental cellular processes.
---
John (Jack) Martin: MCBS:   JMartin@ccny.cuny.edu ; Dr. Martin's lab studies repair of the damaged motor systems of the brain and spinal cord after spinal cord injury and stroke. They use animal models. Their approach is to stimulate the brain and spinal cord to activate neurons; this approach is termed neuromodulation. Their focus is to translate approaches that are effective in animal models to the human. They, collaborate with neurologists to optimize approaches for the human.
---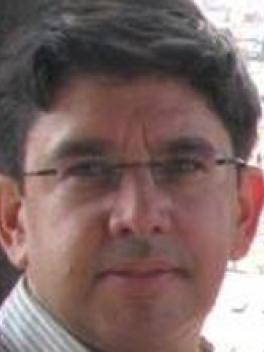 Itzhak Mano: MCBS:   imano@ccny.cuny.edu ; Dr. Mano is interested in molecular mechanisms of neuronal damage and neuroprotective signaling in excitotoxicity and brain ischemia  and mechanisms of neuronal communication and synaptic clearance in circuits that use the neurotransmitter glutamate, using a simple animal model (the nematode C. elegans).
---
Kaliris Salas-Ramirez: MCBS:   Ksalasram@med.cuny.edu ; Dr.  Salas-Ramirez studies interventions for cognitive decline as a result of drug exposure throughout different critical periods, with a particular focus on sex differences on efficacy. This drug exposure is either therapeutic, chemotherapy, illicit, cocaine.  She uses animal models to determine cognitive and emotional responses to both the drugs and interventions followed by neuroanatomical assessments to understand the effects on neural plasticity.
---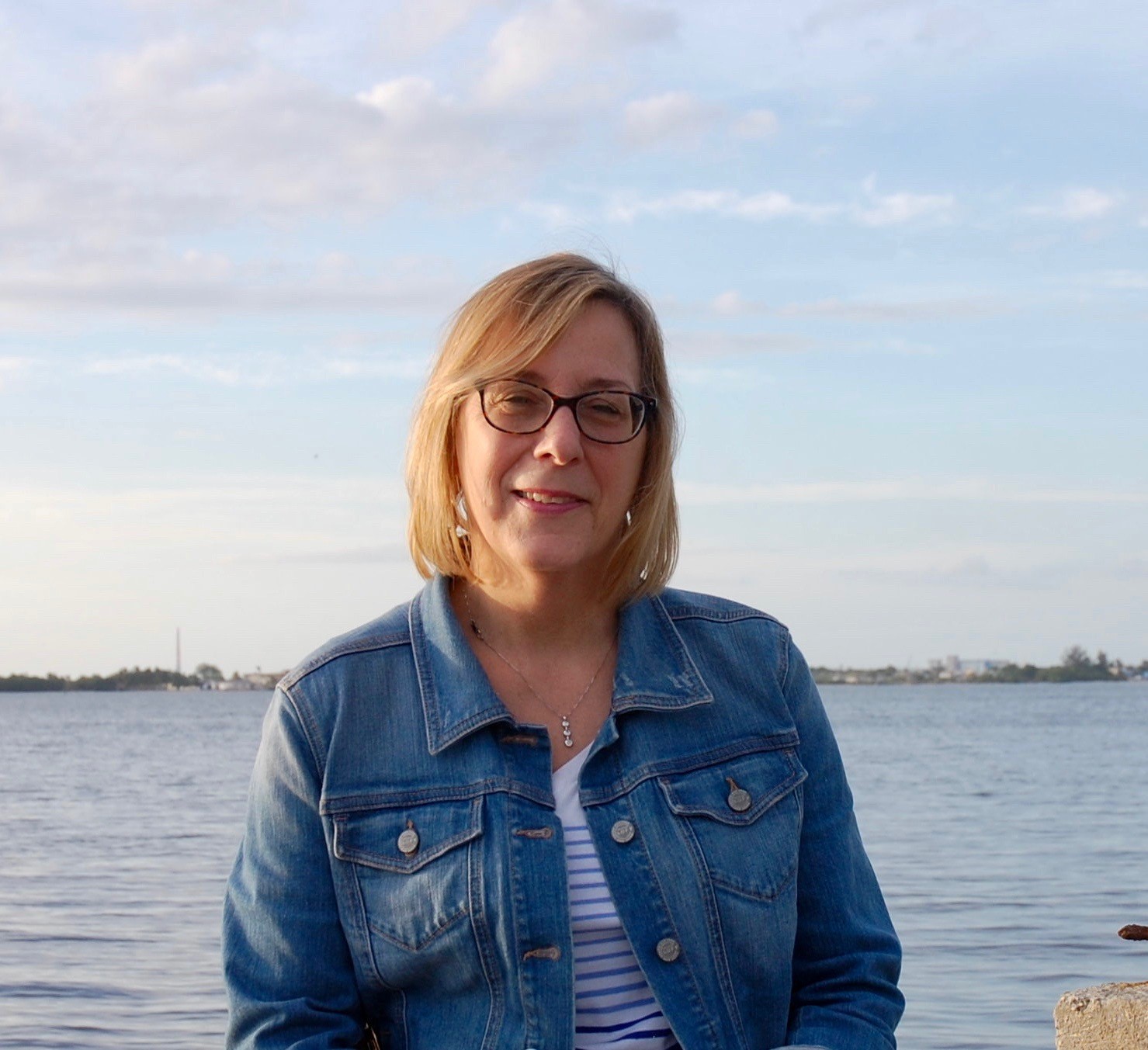 Linda Spatz: MCBS:  lsptaz@med.cuny.edu ;  Dr. Spatz's laboratory focuses on the genetic & environmental factors that can trigger the production of anti-dsDNA antibodies which are the hallmark of Systemic Lupus Erythematosus.  She is interested in the role of molecular mimicry by pathogens such as EBV, in the etiology of lupus and autoimmunity.  She is currently studying structural similarities between some pathogen proteins and dsDNA, which may play a role in eliciting autoantibodies.
---
Gonzalo Torres: MCBS:   Gtorres@med.cuny.edu . Dr. Torres lab studies the molecular mechanisms used by neurons to regulate dopamine homeostasis and the role of the gut microbiota in the regulation of the brain dopamine system. Current projects include: 1) the regulation of the dopamine transporter by G proteins, and 2) the role of the gut microbiota in dopamine neuron vulnerability and function.
---
Ashiwel Undieh: MCBS:   aundieh@ccny.cuny.edu ; Dopamine-regulated signaling systems and epigenetic mechanisms in the pathophysiology and treatment of addiction and depression; pharmacologic approaches to spinal cord injury therapy.
---
Hoau-Yan Wang: MCBS: hywang@med.cuny.edu ; Dr. Wang is interested in age-dependent alteration in neuronal function, pathogenic mechanisms and therapeutic targets for neurodegeneration in Alzheimer's disease and in  neuropsychiatric disorders with particular emphasis on bipolar affective disorder and schizophrenia, and discovery of novel therapeutic agents and diagnostic biomarkers for neurodegenerative and psychiatric disorders as well as traumatic brain injury.
---
Jun Yoshioka: MCBS:   jyoshioka@med.cuny.edu ; Dr. Yoshioka's lab is interested in the effects of cellular stresses on metabolism such as oxidative stress, hypoxia/ischemia, and/or hyperglycemia/lipidemia Specifically, he focuses on characterizing cardiovascular phenotypes in mouse models of metabolic disorders.
Community Health, Social Medicine and Population Health Research Faculty
Tashuna Albritton: CHASM: TAlbritton@med.cuny.edu ; Dr. Albritton is interested in adolescent sexual behaviors and STD/HIV prevention intervention. Her work includes behavioral and bio-medical risk reduction research primarily among underrepresented minority populations.
---
Keosha T. Bond: CHASM:  kbond@med.cuny.edu ; Dr. Bond is a Behavioral Scientist and Sexual Health Educator who has centered her work on the complex intersections of race, sexuality, social justice, and health disparities among individuals of marginalized genders. Dr. Bond's primary research interests have focused on understanding how socio-structural and cultural factors influence the transmission of HIV and using rigorous, formative research to develop culturally appropriate interventions to address these factors. Specifically, her work is focus on the exploration of the relationship between race, gender, and power imbalances in society increase vulnerability to sexually transmitted infections and sexual inequality among individuals marginalized genders.  Dr. Bond 's most recent work has concentrated on the development of innovative health education interventions using online technology and social media for a broad dissemination of behavior change interventions related to biomedical strategies such as pre- and post-exposure prophylaxis for both cisgender and transgender women of color.
---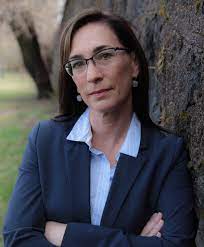 Victoria Frye: CHASM:   vfrye@med.cuny.edu   ; Dr. Frye's research combines epidemiological and social science theories and methods to document interrelations among multi-level determinants of intimate partner and sexual violence and HIV/AIDS. Based on observational research, she then designs and tests multi-level and multi-component prevention interventions using peer- and community-based approaches, with a focus on disrupting stigma and discrimination or related social processes.
---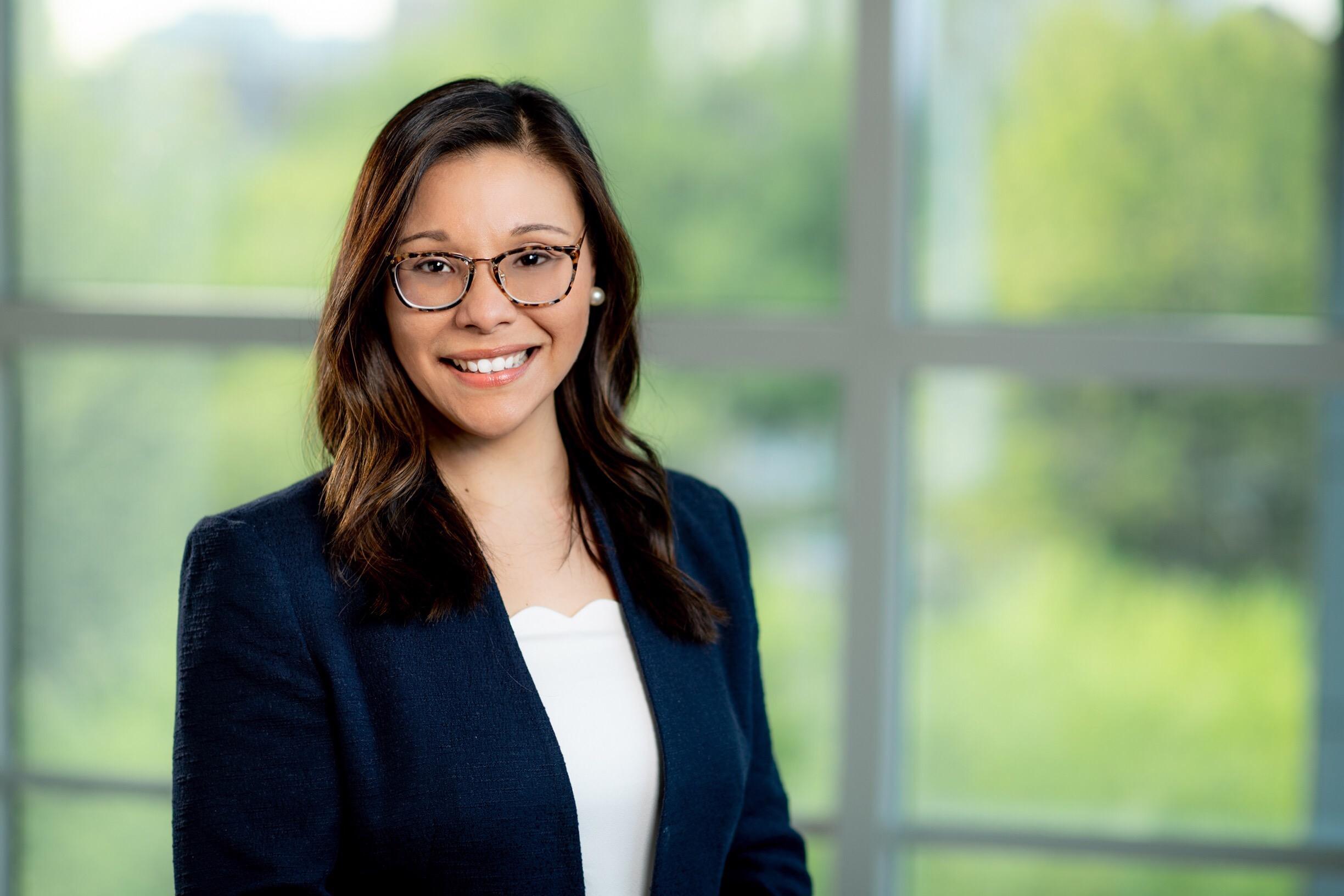 Lynn Hernandez: CHASM:   lhernandez@med.cuny.edu   ; Dr. Hernandez's research interests focus on the development and implementation of community-based, culturally appropriate behavioral interventions for adolescents of color and their families. The long-term objective of her research activities is to reduce alcohol and other drug use and HIV-related health disparities affecting communities of color by developing easily accessible interventions that capitalize on culture specific protective factors and address structural healthcare inequities.
---
Erica Lubetkin: CHASM:   lubetkin@med.cuny.edu   ; Health outcomes/health disparities, patient-reported outcomes/health-related quality of life, burden of disease due to modifiable behavioral risk factors, health literacy, and patient activation.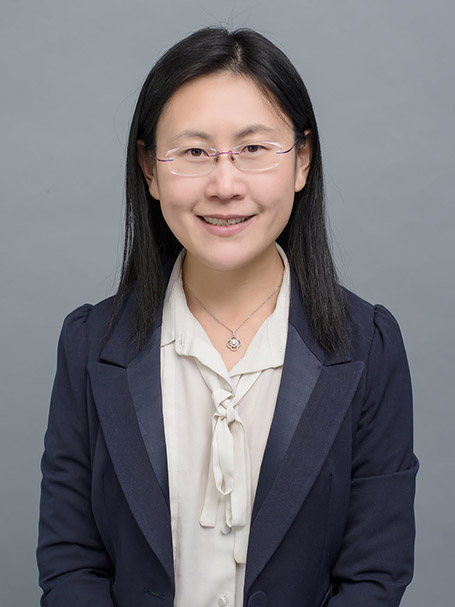 Wenhua Lu: CHASM: wlu1@med.cuny.edu ; Dr. Lu's research spans three major areas: adolescent mental health and healthcare disparities in racial/ethnic minorities, childhood obesity prevention and interventions, and youth civic engagement. Her current research focuses on understanding and intervening on factors influencing professional service use among Asian American adolescents with mental and behavioral health problems (e.g., anxiety, depression, substance use).
---

 
Nancy Sohler: CHASM:  nsohler@med.cuny.edu  ; Opioid abuse management/treatment; medical cannabis; access to care/improvement in managing chronic diseases (diabetes and HIV) for underserved populations.
---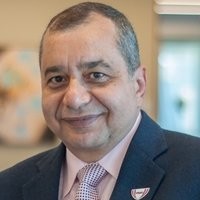 Amr Soliman: CHASM:   asoliman@med.cuny.edu   ; Dr. Soliman does multidisciplinary research includes working with clinicians and oncologists to investigate the epidemiology of colorectal, cervical, and breast cancers and to translate cancer epidemiology into tailored cancer prevention and control interventions for underserved communities in Africa and diverse populations in the U.S.  
Medical Education Research Faculty
Last Updated: 02/16/2022 11:33