New Student Orientation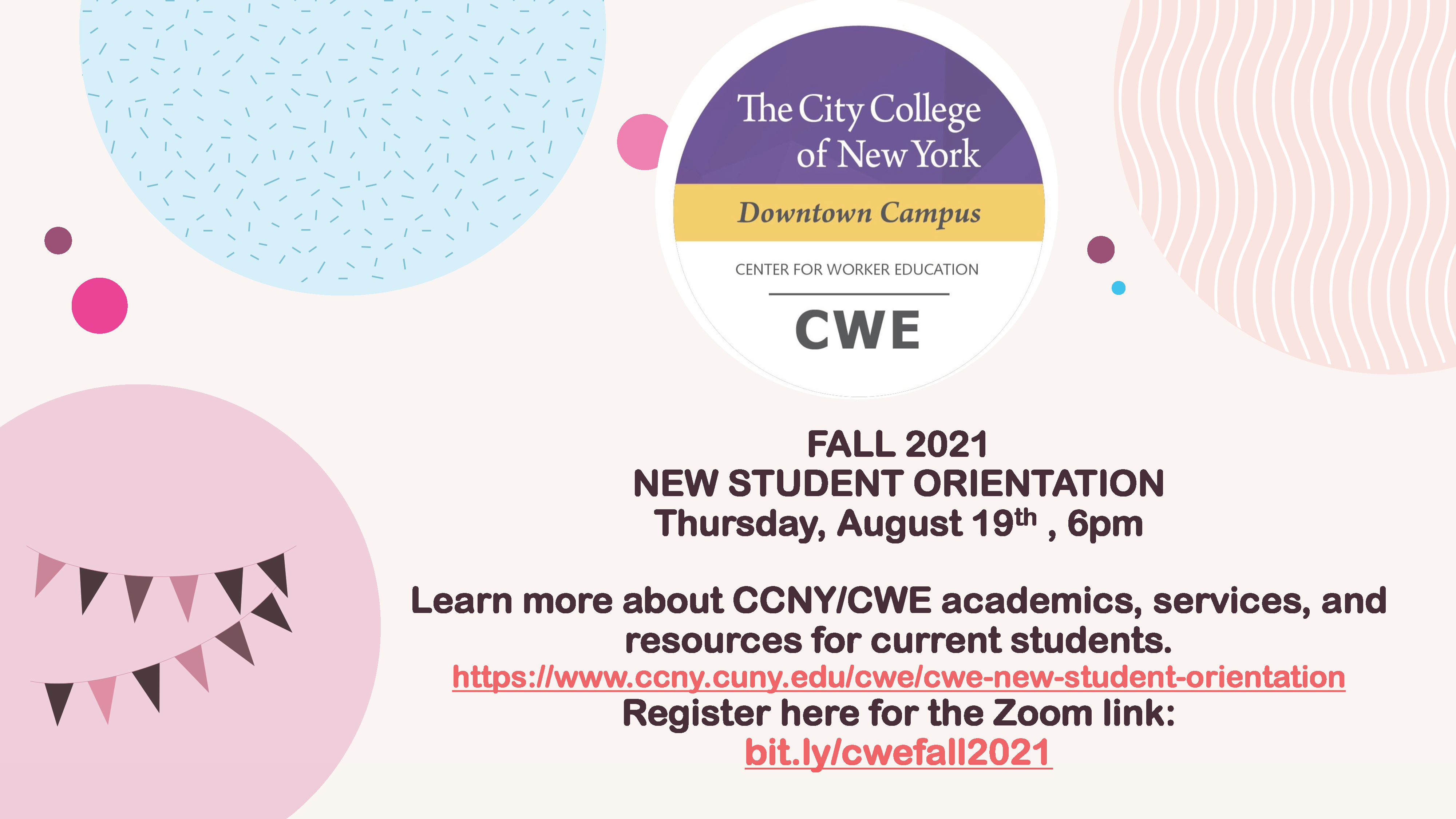 Transferring to a new college can be exciting and unsettling. Attending orientation will guarantee that you know what to do, when to do it, and who can help you at the City College Center for Worker Education (CWE).
Revised-Save the Date---Thursday, August, 19th, 2021 6pm via Zoom
Zoom link will be emailed closer to date to your city mail account.
Click here to register: https://bit.ly/cwefall2021
Reference Materials: 
Glossary of Important Terms for CWE Students
Here's what we have planned for you:
Presentations from
Dean JC Mercado
Chair Carlos Aguasaco
Debbie Edwards Anderson
Computer Services
Library
Financial Aid
Advising Service
Writing Center
Math Tutoring
Spanish Tutoring
Counseling Service
Student Services
Front Desk Services
Learn...
How the advising system works
What to do if you need to withdraw from a course
Why everyone should visit the Writing Center
About scholarship opportunities at CWE
How to access City College Library resources from home, work, or the coffee shop
Why you should visit your professor during office hours
and much more...
CUNY Closure Updates- Please check the CCNY website for obtain closing information. If the College is Closed updates will be posted on site. To help keep you better informed in the event of a campus emergency register for and receive text or voice alerts via cell or home phone and email. Register at :