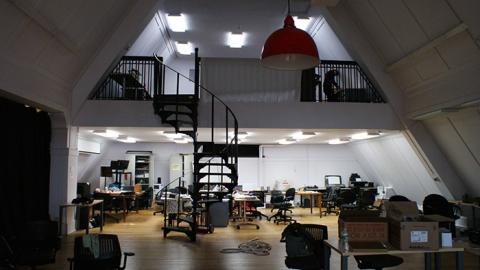 The Digital and Interdisciplinary Art Practice (DIAP) MFA program has a strong research-based component and examines the relationship between technology and tools in contemporary art practice, all within a unique shared environment.
The program's central focus is a utilization and critical engagement of digital media that leads to research into areas as diverse as interactive sculpture, cyber gender, non-narrative motion graphics, online privacy or bio art and is supportive to different models of individual or collaborative art practice. The first cohort of [DIAP] students graduated in the Spring of 2014 and  works by [DIAP] students have been shown at international venues like the 2013 Asian Art Biennial", National Taiwan Museum of Fine Arts, Taichung, Taiwan and the 11th Biennal of Media Arts at the National Museum of Arts in Chile. Other alumni achievements include grants such as the Guggenheim and residencies at LMCC, MacDowell, the Smithsonian and Loghaven to name a few.
DIAP fosters a community where students work individually or collaboratively on artistic projects in a diverse range of practice including but not limited to digital media art. Projects are conceptually and thematically driven and students will research tools and processes to fit the project, not the reverse. Wherever appropriate to the project, we encourage integration of traditional media or processes and methodologies from biology, computer science, math, sociology or other areas of potential interdisciplinary connection and exploration.
Follow DIAP on Instagram or facebook for current events and photos.