Honors Center Staff
Geraldine Murphy , Director, City College Honors Center
Geraldine Murphy is a Professor of English and Director of the Honors Center. The author of numerous scholarly articles on American literature and Cold War cultural history, she discovered, edited, and introduced a previously unknown novel by Lionel Trilling, which was published as The Journey Abandoned: The Unfinished Novel by Columbia University Press in 2008. Professor Murphy was a 2004 Fulbright Scholar in China at Zhejiang University, a Lilly Teaching Fellow at the University of Pittsburgh, and the recipient an ACLS grant. She served as Chair of the English Department from 2000 to 2002 and became Depu
ty Dean of the Humanities and Arts in 2005. Following the departure of Dean
Fred Reynolds, she served as Acting Dean of the division from 2010 to 2012. She is committed to invigorating the Honors Pathways curriculum and enhancing opportunities for undergraduate research.

Susanna Yurick, Assistant Director, City College Honors Center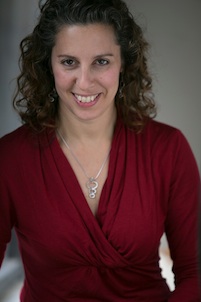 Susanna Yurick has a B.A. in Social Thought and Political Economy with a certificate in Women's Studies and an M.A. in American History from the University of Massachusetts at Amherst.  After working for several years in HIV/AIDS prevention she moved back to higher education.  Susanna has been working and teaching in Honors Education for over 20 years.

Alida McKee, Macaulay Honors College Advisor

Alida McKee has a B.A. in English from Bucknell University. After working in publishing for a few years, she went back to school full-time and earned an M.A. in Counseling with a concentration in Higher Education from Montclair State University. Alida worked as a counselor in a grant-funded Student Support Services Program at Hudson County Community College in Jersey City, NJ, before coming to City College in 2011. She believes in encouraging students' academic growth as well as social and emotional maturity through experiences such as study abroad and internships.