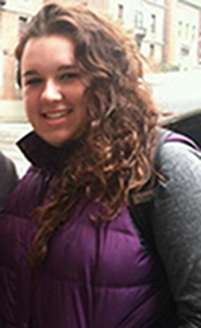 Rebecca Moore, History and Biology

I am a fifth year BS/MS student.  As an undergraduate I was a history-biology double major and will complete my masters in biology spring 2014.  In addition to completing my masters I will be applying for graduate school to complete a PhD in developmental biology from a genetics perspective.  My time at City College has been incredible.  At first I was hesitant, as I was convinced I needed to attend a larger university like most of my Bronx Science classmates.  However, in just a short time I was hooked and could not imagine my life any where else.  As a City College Honors Program student I have conducted research at Columbia University, and now in Dr. Govind's lab at City College where we study immunity using Drosophila melanogaster as our model organism.  Last summer I completed a Research Experience for an Undergraduate (REU) sponsored by the National Science Foundation (NSF) at Montana State University in Bozeman, Montana.  I was fortunate enough to return to Montana for 4 weeks this past winter and complete my project in which I modeled a protein using NMR technology.  Besides science extracirrcular activities I was President of Chabad, completed a Colin Powell Partners for Change Scholarship in which I worked with Harlem community conducting community based research regarding hypertension.  Most meaningful to me is being able to interact with incoming students.  I have helped to revamp the mentor-mentee program in honors, City College Honors Integral Mentoring Program (CHIMP), and am a tutor for all of the introductory biology courses.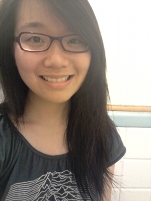 Susanna Nguy, Biology

Susanna Nguy is a proud City College Honors Program graduate and will be attending the NYU School of Medicine as part of its inaugural class for the 3-year MD program. As a biology major, she was able to explore her interests in both clinical research and laboratory research through opportunities available at CCNY. Through the CCNY-MSKCC Partnership Program, Susanna  worked at the Memorial Sloan-Kettering Cancer Center on various projects ranging from studying the effects of music therapy on cancer in-patients to assessing the utility of cardiac stress testing in identifying candidates for life-saving bone marrow transplants. She spent 2 years doing undergraduate laboratory research, where she studied the role of Apolipoprotein D in murine bone marrow derived macrophages under the mentorship of Dr. Kamilah Ali. In addition to her interests in research, Susanna is also teaches piano at the Salvation Army and volunteers in the Neurosurgery Department at the NY Presbyterian-Weill Cornell Medical Center. As someone who is passionate about helping treat cancer patients, she will be pursuing a career in radiation oncology.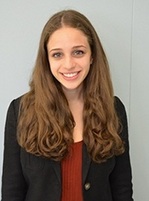 Emma Schatoff, Biology

Emma is a Macaualay Honors College graduate (May 2013) . In fall of 2013, the Astoria resident will enter the Weill Cornell/ Rockefeller/ Sloan-Kettering Tri-Institutional MD-PhD Program. In 2010, Emma became a research assistant with Professor Venkatesh.  Her project focused on the A-Kinase Anchoring Protein (AKAP) Rugose, which is the drosophila homologue of mammalian neurobeachin, a gene that has been identified as a candidate gene for autism spectrum disorders. In addition, she was  a research assistant at Rockefeller University and interned with the Tri-Institutional MD-PhD Program and Memorial Sloan-Kettering Cancer Center. Off campus, she volunteered with Mount Sinai Medical Center, SHAREing & CAREing and New York City AIDS Walk. A violinist, she was a member of the CCNY instrument ensemble since 2009 and worked with the City College Academy for Professional Preparation since 2011. Her additional awards and honors include: the Jonas E. Salk Scholarship (2013), the Paul Margolin Biology Award (2011), the Ward Medal from the CCNY Biology Department (2013), Gloria & Meyer Fishman Scholarship and Edman Beaman Scholarship (both in 2012).
Moustafa Elshaabiny, Computer Engineering
Moustafa Elshaabiny is a native Egyptian and a graduate of Lycée La Liberté d'Alexandrie high school, in Alexandria, Egypt.  He came to the United States in January 2012 to pursue his higher education at the City College of New York.  Moustafa is in the City College Honors Program and is majoring in computer engineering. He is applying his computer engineering skills to biochemistry, working in the lab of Chemistry Professor Ranajeet Ghose.  He hopes that furthering biochemistry research through computer engineering will ultimately impact public health, helping to fight disease and develop new vaccines.  Furthermore, He is involved in community-based activities.  Moustafa's inspiration to take part in public service and policy making sparked from having lived in Egypt through the Egyptian January 25th revolution.  His passion for the good of others has earned him a Dobrich Scholarship in the Colin Powell Program in Leadership and Public Service.  "City College Honors Program is a rich environment that helps anyone succeed," He says.  The opportunity of getting involved and further develop his critical thinking skills, according to Moustafa, is one of the best advantages of being an honors student. "City College Honors' staff and fellows are a great family that I am proud to be a part of," says Moustafa Elshaabiny.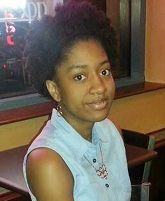 Shereese Trumpet, Architecture

Shereese, a graduate of the High School for Global Citizenship in Brooklyn, hails from St.Vincent and the Grenadines. She is now in her second year of the City College Honors Program studying Architecture. Shereese is an awardee of the Megan Lawrence Memorial Award for excellence in Design for first year students. She has recently become the Project Manager of the 'AIAS Freedom by Design' program and is a member of the CCNY Caribbean Students Association. This summer, she interns at TOLA architecture in search of how she should prepare and sculpt her mind for a career in architecture in the near future. She is sincerely grateful for the Honors Program because it allows her to delve into her studies without worry of covering the cost of tuition.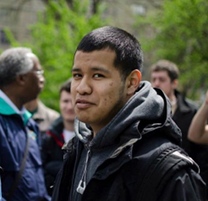 Alex Bonilla, Biomedical Engineering

I am a Macaulay Honors College student at CCNY and am studying Biomedical Engineering major on the premedical track. I plan to attend medical school and hope to one day provide affordable healthcare to underserved populations in New York City. I participated in a Global Medical Brigade to Panama in the summer of 2012, which exposed me to many social issues related to medicine. I volunteer at the Morgan Stanley-Children's Hospital at Columbia Presbyterian under the Child Life department. On campus, I am the corresponding secretary of Tau Beta Pi, the engineering honor society. I am also a research assistant through the COURT-Memorial Sloan Kettering Cancer Center Partnership where I work in a biochemistry laboratory to study the effects of arsenic and radiation on human keratinocytes. I am participating in a medical enrichment program at Yale University, where I hope to gain more exposure to the field of medicine. Working alongside motivated students and the friendships I have formed have made my experience at CCNY amazing, both inside and outside the classroom. The mentorship at Macaulay and CCNY has been instrumental in my success.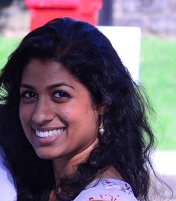 Suprita Datta, International Studies and Pre-Med

I am currently a sophomore at Macaulay Honors College at City College of New York majoring in International Studies and Pre-Med. I hope to eventually combine these two interests and work in global healthcare, either in the field or on international healthcare policy. This past fall I participated in CCNY's Theater Department production of The Inspector General, which was an absolute blast. Currently, I work in a Molecular Biology lab within the Science Division at CCNY where we explore the exciting world of rod- and cone-photoreceptor generation in the retina. This summer, I will be traveling to Panama as a part of Macaulay's Global Medical Brigade and work in rural clinics and villages. At CCNY, I really value the mentorship programs available for students. The International Studies Department, my peer Honors mentor, and my Macaulay advisor were always willing to offer advice and helped me navigate through a successful freshman year!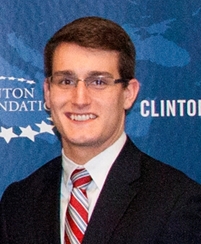 Nicholas Scoufaras, Political Science and International Studies
Nicholas Scoufaras is a native New Yorker born and raised in Astoria, Queens. Nicholas is an Honors Program student at the City College of New York majoring in Political Science and International Studies with a minor in Public Policy. His regional concentration is the Middle East. He has taken many courses focusing on the region, including three semesters of Arabic language study. He got his first taste of public service after being selected for the Rosenberg-Humphrey Scholarship for Public Policy, which supported a summer internship with Congresswoman Ileana Ros-Lehtinen in Washington, D.C. Inspired by his work on Capitol Hill, Nicholas continued his policy experience by securing an internship with the nonprofit organization NYC Global Partners, housed in the Mayor's Office where he assisted the organization with two international city policy summits, one on business and entrepreneurship and  another on anti-corruption and good governance. Afterwards, he returned to Washington for the summer to work with the House Committee on Foreign Affairs on issues related to trade, nonproliferation, and terrorism. In the spring of 2013, Nicholas secured another internship, this time with the Clinton Global Initiative where he worked with the Commitments Department on event coordination and departmental organization. Nicholas is now in his senior year at City College and is a Public Management Fellow and Colin Powell Fellow in Leadership and Public Service. He is also president and co-founder of the Interfaith Cross Cultural Student Alliance at City College.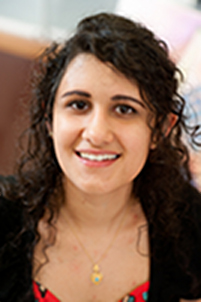 Rausan Borujerdi, International Studies

Rausan is an International Studies major at the Macaulay Honors College at City College. She has an affinity for art and politics and has blended her interests in her academic pursuits. She has explored the political dimensions of artistic expression by using art as a means of providing insight into different cultures and political circumstances. Her career goals include improving relations between the United States and Iran by realizing peaceful and effective foreign policy. Highlights of her college experience include being accepted into the Colin L. Powell Center for Leadership and Service, curating the 2013 Macaulay Arts Night, running into famous artists on her way to class, and attending conferences lead by Kofi Annan and General Colin Powell. What she values the most about the Honors Center is the invaluable network of compassionate and caring advisors who help ensure that the best opportunities are available to their students.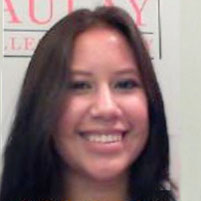 Paula Garcia-Salazar, Political Science and International Studies

Paula was born in Quito, Ecuador, and immigrated to the United States in 2001 at the age of 7. She was drawn to social justice and activism in high school. Paula has been involved in everything from teaching kindergarteners to Occupy Wall Street. As a Macaulay Honors College student, she is a Hertog Scholar and a Lisa Goldberg/Revson Scholar. She is double majoring in Political Science and International Studies with a minor in Studio Art. She has been the secretary of the Straight and Gay Alliance at CCNY, as well as a captain of Macaulay's only sports team, the Macaulay Marauders Quidditch team. Paula also volunteers with HousingWorks, a non-profit seeking to ameliorate the dual crisis of homelessness and AIDS. She interns at Kingsbridge Community Center in the Bronx as a development intern. She wants to pursue studies in human rights law. Her favorite part of Honors are all opportunities at CCNY and the Honors center that have allowed her to find the programs and clubs that she has so enjoyed during her time at CCNY.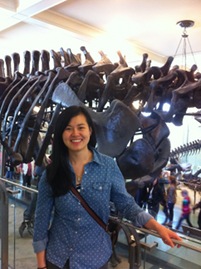 Susan Wu, Architecture

I am currently entering my thesis year as a Macaulay Honors architecture student at the Bernard and Anne Spitzer School of Architecture, class of 2014. I wanted to be an architect because it's a very well rounded profession and it gives me the opportunity explore and learn about many different things. Studying architecture has allowed me to refine my creative, technical, and communications skills and it has given me the confidence to succeed in a broad scope of professions.
    
The Macaulay Honors College has provided me with an unparalleled amount of support during my college career. I didn't have to worry about my college tuition and I was able to direct my efforts on my academics and my hobbies in the creative field (art and music). I was also able to travel to Italy (2012) and China (2013) through the opportunities fund, an experience that has been both academically and personally enriching. As my adviser once told me, "architects need to be citizens of the world" to be great designers and such experiences have truly enabled me to become a worldly human being. In the summer of 2013, I traveled to Macau (China) to do research for my upcoming thesis project – a history museum and market located in one of the most dynamic sites in the city of Macau.