April 2014 Symposium
The City College Council for Inclusive Excellence
Creating a Culture of Faculty Inclusive Excellence
Friday, April 11, 2014, 8:30am to 4:30pm
The Great Hall, Shepard Hall at City College, 160 Convent Avenue, New York, NY 10031
Sponsored By The City College Council for Inclusive Excellence



About The Keynote Speakers:


Lani Guinier, Esq.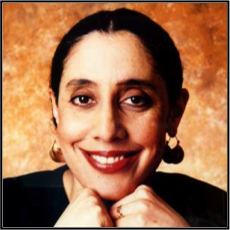 In 1998, Lani Guinier became the first woman of color to be appointed to a tenured professorship at Harvard Law School. Before joining the faculty at Harvard, she was a tenured professor for ten years at the University of Pennsylvania Law School. During the 1980s, she was head of the voting rights project at the NAACP Legal Defense Fund, and served in the Civil Rights Division during the Carter administration as special assistant to then-Assistant Attorney General Drew S. Days. Guinier came to public attention when she was nominated by President Bill Clinton in 1993 to head the Civil Rights Division of the Department of Justice, only to have her name withdrawn without a confirmation hearing. Guinier turned that incident into a powerful personal and political memoir, Lift Every Voice: Turning a Civil Rights Setback into a New Vision of Social Justice (1998).  A graduate of Radcliffe College of Harvard University and Yale Law School, Guinier has received numerous awards and is the recipient of eleven honorary degrees.
For more information see http://www.law.harvard.edu/faculty/directory/10344/Guinier
Derald Wing Sue, Ph.D.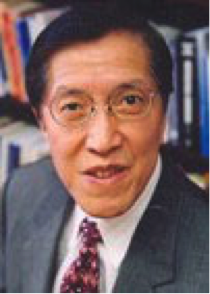 Dr. Derald Wing Sue is a professor of psychology at Teachers College, Columbia University. Born in Portland, Oregon, Dr. Sue is the son of parents who emigrated from China. Early childhood memories of being teased due to his ethnicity led to his fascination with human behavior. His deep interest and passion led him to becoming one of the most prominent voices in cross cultural studies. Dr. Sue has written several books, including Microaggressions in Everyday Life: Race, Gender, and Sexual Orientation (2010), Counseling the Culturally Diverse: Theory and Practice (2012). Dr. Sue received his bachelor's degree from Oregon State University and PhD in counseling psychology from the University of Oregon. He is the recipient of numerous awards and honors.
For more information see http://www.tc.columbia.edu/academics/?facid=dw2020
Panels and Presentations:
A workshop on "Searching for Excellence and Diversity" by Prof. Eve Fine of the Women in Science and Engineering Leadership Institute (http://wiseli.engr.wisc.edu/about.php) at the University of Wisconsin at Madison.

A panel chaired by Provost Trevisan on "Best Practices in Mentoring a Diverse Faculty" with Dr. Beth Weitzman, Vice Dean & Professor of Health and Public Policy, NYU Steinhardt School, Professor Tadmiri Venkatesh, Chair, City College Department of Biology, Associate Professor Marta Gutman, Spitzer School of Architecture, Associate Professor Emily Greble, City College Department of History, Professor Jorge Gonzalez, City College Department of Mechanical Engineering.

A panel chaired by Chief Diversity Officer Michele Baptiste will discuss "Best Practices in Recruitment of a Diverse Faculty" with Ms. Jennifer Rubain, Esq., University Dean of Diversity, Dean Juan Carlos Mercado, Division of Interdisciplinary Arts and Sciences at City College, Dean Gilda Barabino, The Grove School of Engineering, and Distinguished Professor Mitchell Schaffler, Chair, City College Department of Biomedical Engineering.

A video presentation and discussion by The Cornell Interactive Theatre Ensemble entitled "It Depends on the Lens: Unconscious Bias in the Faculty Search Process" which has been widely presented at colleges and universities nationally.
To Register:
All may register by sending your full name, preferred email address and phone number to the following email: IEseminar@ccny.cuny.edu.
Full-time faculty members may also register by responding to the "Eventbrite" email previously sent to them or by following the procedure outlined above.
Reservations will be accepted until event capacity is full.