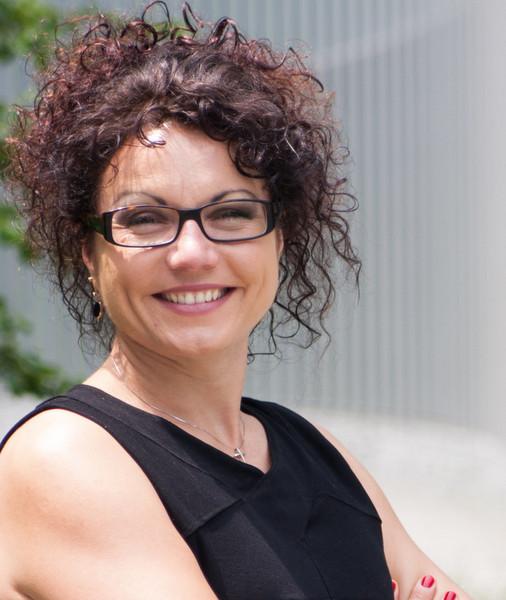 City College's Dorthe Eisele is the recipient of a 2018 NSF Early CAREER Award from NSF.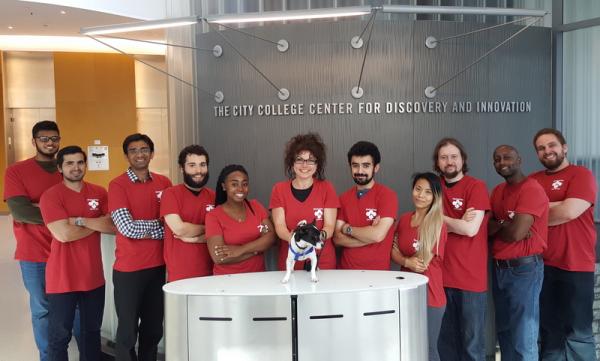 The Eisele research team with mascot.
Dorthe M. Eisele, assistant professor in The City College of New York's Division of Science and Department of Chemistry and Biochemistry, is the winner of a National Science Foundation Faculty Early Career Development (NSF CAREER) Award. According to NSF, their Faculty Early Career Development Program is a foundation-wide activity that "offers NSF's most prestigious awards in support of early-career faculty who have the potential to serve as academic role models in research and education and to lead advances in the mission of their department or organization."
NSF CAREER awards provide five years of funding to help lay the foundation for a faculty member's future research. Eisele, who is also affiliated with The Graduate Center of CUNY, will receive $725,000 for her research proposal entitled: "Unraveling Excitation-Energy Transfer Processes in Excitonic Light-Harvesting Systems."
Eisele's research is inspired by nature. One of nature's most spectacular molecular architectures is found in the highly efficient solar energy harvesting apparatus of photosynthetic plants and bacteria. While those light-harvesting complexes have been studied extensively, the origin of their high efficiency has remained a mystery. The problem is challenging. The light-harvesting complex not only consists of many individual molecules, but the structure is not rigid, and the molecular components are continually moving. The role that this motion plays in facilitating (or impeding) energy transport is unclear.
Through support from the Macromolecular, Supramolecular and Nanochemistry Program of the NSF Division of Chemistry, Eisele is studying bio-inspired, self-assembled nanomaterials to elucidate nature's secrets of efficient excitation energy transport. With her dynamic team of students and postdoctoral researchers, she's synthesizing and investigating new nanostructured molecular assemblies that mimic the interesting features of natural light-harvesting complexes. They then watch the flow of energy through the assembly using super high resolution microcopy techniques, such as sophisticated near-field scanning optical microscopies, with the goal of understanding how structural fluctuations affect energy transport.
The educational component of this NSF CAREER award supports the Eisele Group's desire to promote science beyond academia. Her team will develop a series of intriguing videos entitled "When Nanoscience Meets Renewable Energy"® aiming to raise public awareness for the importance of fundamental research for today's society. Secondly, to increase the interest of underrepresented minority middle and high school students to pursue careers in the sciences, Eisele's team together with CCNY's City Tutors  is establishing a community outreach program  entitled "Nanoscience: Big World of Very Small Things!"®
About The City College of New York
Since 1847, The City College of New York has provided a high quality and affordable education to generations of New Yorkers in a wide variety of disciplines. Today The Chronicle of Higher Education ranks CCNY #2 among public colleges with the greatest success in ensuring the social mobility of our student body; at the same time the Center for world University Rankings places it in the top 1.2% of universities worldwide in terms of academic excellence. More than 16,000 students pursue undergraduate and graduate degrees in eight professional schools and divisions, driven by significant funded research, creativity and scholarship. CCNY is as diverse, dynamic and visionary as New York City itself.  View CCNY Media Kit.