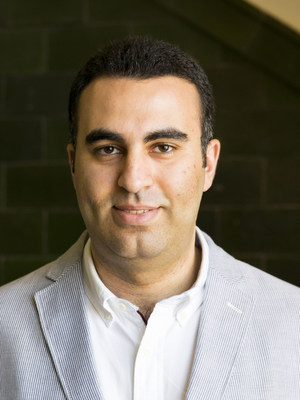 Research led by electrical engineering professor Ahmed Mohamed at The City College of New York could lead to a more energy efficient rail transit system as his group explores how to capture regenerative braking energy.
Mohamed is the recipient of a $200,000 year-long grant from ConEd for the project whose other outcomes could be:
Financial savings on energy by the New York City Transit system; and
A reduction in energy consumption and greenhouse gas emissions in line with New York State requirements.
His research group in City College's Grove School of Engineering, comprising PhD, graduate and undergraduate electrical engineering students, is performing detailed transient analysis on the NYCT rail system. "Our goal is to understand the behavior of its power distribution system when wayside energy storage is deployed for improved utilization of regenerative braking energy," said Mohamed.
More than 50% of existing NYCT train cars, and all new ones, are equipped with regenerative braking capability. "Trains with regenerative braking technology, as the name implies, generate energy every time they brake. However, in the NYCT system, most of the regenerative energy is currently being wasted in the form of heat into dumping resistors," noted Mohamed.  
Using detailed mathematical models and validated simulations, Mohamed's team aims to help decision makers at ConEd and NYCT, and relevant state officials and regulatory entities, take actions pertaining to the capture and redeployment of the currently wasted regenerative braking energy, by evaluating various value propositions associated with the research findings. 

Mohamed is founding director of the Smart Grid Laboratory. He is also affiliated with other CCNY-based CUNY Research Centers.
About The City College of New York
Since 1847, The City College of New York has provided low-cost, high-quality education for New Yorkers in a wide variety of disciplines. Today more than 16,000 students pursue undergraduate and graduate degrees in eight professional schools and divisions, driven by significant funded research, creativity and scholarship.  Now celebrating its 170th anniversary, CCNY is as diverse, dynamic and visionary as New York City itself.  View CCNY Media Kit.