The Boudreau Fellows Program 
The Boudreau Fellows Program honors the Colin Powell School's inaugural dean, Vince Boudreau. Boudreau Fellows will be supported with mentoring, advising and opportunities to engage in special projects, as well as assistance to find professionally relevant internships in between their two years of support.
The Boudreau Fellows will be eligible for two years of scholarship support ($5000/year), with second year of the scholarship contingent on being in good standing academically and within the fellows program.
2-year program
Each Boudreau Fellow will receive an academic year scholarship of $5,000
Deadline: June 15th, 2021
APPLICANTS SHOULD
• Have roughly two years of undergraduate study left at CCNY;
• Be studying finance and should have an interest in corporate social responsibility;
• Have at least a 3.0 GPA.
TO APPLY
Applicants for the program should submit their resumes and transcripts,  as well as answers to the following three questions:
• Why are you interested in finance, and how have your studies so far informed your professional ambitions?
• How would you like to see your career develop over the next decade or two?
• In what ways is corporate social responsibility important to those with careers in finance
ANSWERS TO THE QUESTIONS 
Can be brief and combined should not exceed two pages. In addition, please include the names and contact information for two references.

BE IN TOUCH 
If you have questions, please be in touch with:

• Kevin Foster, Associate Dean at kfoster@ccny.cuny.edu or 
• Matthew Nagler, Chair, Economics, and Business at mnagler@ccny.cuny.edu
Boudreau Fellows
Syed M. Shahmir Zaidi
Life has always been unpredictable for him, but he lives for the people he cares about. If there was a statement that could describe him, that would be it. Syed Shahmir Zaidi, unlike many, thrives on expectations and considers it to be an honor if people trust and expect from him. Furthermore, currently focusing on economics in the Colin Powell School, he has proven that sheer determination can achieve everything in sight, regardless of how far-fetched it may seem. He lives on the idea that people who are different enough to think they can change the world, are the ones who actually do it, and strives to be a person successful enough to change lives at will and help the ones in need. Having strong leadership skills and being able to communicate well, he knows that he is meant to work hard and lead when the opportunity arises. To sum up, Shahmir Zaidi knows that he has to reach numerous goals and overcome various obstacles in order to get closer towards achieving his dream. While life has tried to push him back, he believes that he will never go down without a fight and always rise up again.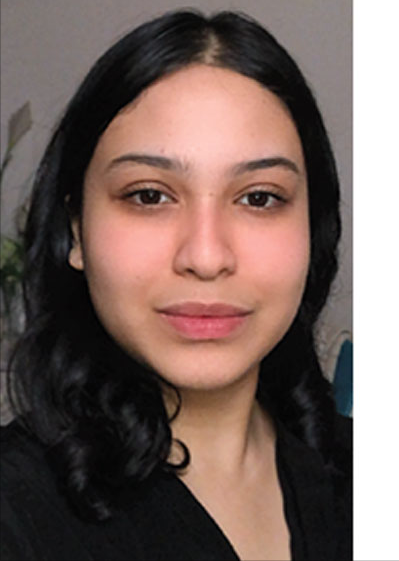 Afsana Hossain
Afsana Hossain grew up in Astoria, New York. She is from Bangladesh and is happily Muslim. She is a junior student at City college of New York and currently taking up a bachelor's degree in Finance. She is also a part time worker as a style advisor. As a Finance student she is taking real estate classes to get her real estate license. Not only is she on the road of becoming a broker with the help of her parents who do real estate, owning properties themselves, but to become an entrepreneur and open her dream bakery in the future. With a plan of investing money to gain knowledge of running it. Her dedication is what sets her apart from anybody else. Specific interest in the intersection of creativity. Career goal of being a key contributor in global business growth and making a positive impact on the community. She has volunteered at a young age at a mosque to help young ones and take care of her holy place as she was taking Arabic classes herself. Afsana is also passionate about culinary and has a passion for fashion.
Last Updated: 03/09/2022 13:18