Climate Policy Fellows Program
Now accepting applications for the 2022-2023 school year!
The Climate Policy Fellows Program is designed to support CCNY undergraduate students from the sciences, social sciences, architecture, and engineering degree programs with training, professional development, and internship opportunities that link climate-related science, engineering, and economics to public policy. Fellows participate in four to six intensive workshops led by a range of senior national and international climate policy leaders. The workshops  prepare fellows to understand how science, engineering, and economics research affects public policy, and how policy-making shapes these fields of research.
Consider applying if you are interested in how cities, states, and countries are addressing the challenges associated with climate change!
SUPPORT
Fellows will receive a $1,000 stipend per semester for two semesters. An additional $5,000 stipend is available for approved summer internships.
PROGRAM
Led by Trevor Houser, a 2006 CCNY alum who is an international climate and policy leader, the program involves workshops, a paid summer internship, and a network of students, alumni, and professionals working on climate policy.
WORKSHOPS
Four to six intensive workshops will prepare fellows to understand how science, engineering, and economics research affect public policy, and how policymaking shapes these fields of research. They will include a range of senior national and international climate policy leaders, as well as leadership and professional development. Each workshop will take place over two days, with the dates to be announced at the start of the fall semester. Each workshop will include a brief writing assignment that prepares fellows for their summer internships. These may include summaries of public events or analyses of climate legislation.
SUMMER INTERNSHIP
Fellows have the option to intern at think tanks and nonprofit organizations in New York City, Washington DC, or San Francisco that are working on climate change policy.
ELIGIBILITY
Applicants must be undergraduate students with at least one year of coursework remaining, and must be available to participate fully in all the workshops. We accept students from any school/major and regardless of citizenship status. The program is intended for equal numbers of science, engineering, architecture, and social science students with an interest in climate and sustainability policy work.
APPLICANT QUESTIONS
Please upload responses to the following questions through the application form. Write your name on all application materials.
1. How do your educational and professional experiences so far shape your long-term interest in working at a senior level in the climate and sustainability fields? Upload an essay that is between 250 and 500 words.
2. How would you like to see your career develop over the next decade or two? Upload an essay that is between 250 and 500 words.
3. What are three questions you would like to see addressed as part of the program?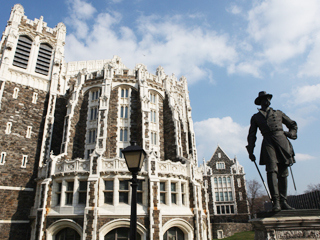 1-year program
- Workshops
- Internship

$1,000 stipend each semester
$5,000 stipend for approved summer internships
Early Deadline: Dec. 15th, 2021
Regular Deadline: Extended to April 8th, 2022
Stephanie Almodovar
Stephanie Rose Almodovar is a fifth-year environmental engineering major studying at The City College of New York. Throughout her years at City College, she has grown to be not only a productive student but a student leader where she branches out to connect and network with students. Stephanie's passion for environmental justice began in high school as an environmental advocate. Informing members of her neighborhood of the injustices taking place and hosting workshops to build community. She has expertise in education management and is a leader in her community, particularly women in STEM. Stephanie's hobbies include rock climbing, painting, and baking. Professionally, Stephanie aspires to help low-income communities gain access to smart technology and/or methods that will clean the environment in the next 5 to 10 years. As a climate policy fellow, she is excited to learn the fundamentals of formulating policies, and the process of how they are passed.  
Anas Ashraf
Anas Ashraf is a senior majoring in electrical engineering and philosophy. He does research with Dr. Gabriele Grosso in the ASRC under the photonics initiative. He believes the industrial revolution and its consequences have been a disaster for the human race. Anas is hoping to publish an essay in the New York Times regarding climate policy and its future. 
Christian Barletta
Christian Barletta is currently a senior Environmental Engineering student, with a passion for leadership with high beneficial standards. Strong family support allowed him to reach his goals and he continues to strive for the best. He found his way to CCNY by deciding that the niche program of Environmental Engineering addresses all of his goals in life: to better society's impact upon the natural world and establish a better connection to the Earth we inhabit. Christian knows that being a Climate Policy Fellow is a great stepping stone to gain knowledge of how policy affects the decisions made for the masses.
Christine Bascombe
Christine Bascombe is a sophomore at the Colin Powell School for Civic and Global Leadership, studying Sociology and Economics. Throughout her core courses her freshman year, she had become interested in the connection between environmental, social, and economic theory. Interested in the social aspects of climate change, Christine looked into her neighborhood and others. She has learned how the environment can be impacted by socioeconomic status. Christine has also expanded to the fashion and agriculture industry, examining the effects of human consumption on the environment and the different variants of consumption between the social classes. In her free time, Christine likes to bake and watch her favorite movies repeatedly. 
Alexander Boostrom
After spending 15 years as a freelance musician and having received a Bachelor's Degree and Master's Degree of Music, Alexander Boostrom returned to school for a new set of degrees in math and data science. Driven by his interest to participate in the fight against climate change, Alexander discovered his aptitude with analytical data and persistence were ideal traits for assisting in the processing of climate data. With the skills to work on smart city technology, machine learning for green technology, and governmental climate science research, Alexander hopes to help slow the rate of climate change so that we as a society can adapt, protect the people of the world, and secure a safe future.
Sheila Cáceres
Sheila Cáceres was born and raised in the Dominican Republic, surrounded by nature, where she developed great passion for the environment and its protection. She grew to become very involved in workshops, volunteering, sustainability and diverse environmental protection activities that would give back to communities. This shaped her career choice, and she is now a senior at CCNY majoring in Environmental Earth Systems Science and also conducting research as part of the Earth and Atmospheric Science Department. By coming to the USs, Sheila hoped to obtain the proper education and opportunities that she would not have in her home country. She is very interested in learning about sustainability and public policy with the goal of eventually going back to the Dominican Republic, applying her knowledge there and contributing to vulnerable communities that are already being affected by climate change. 
Noshath Chowdhury
Noshath Chowdhury is majoring in Biology and minoring in Psychology and Education. Her journey into climate change started when she traveled to Bangladesh. She saw how the difficult weather patterns there affected disadvantaged communities so she did extensive research at the Museum of the City of New York to learn more. There, she learned about the historic weather events leading up to Hurricane Sandy and how the severity of these disasters lead to infrastructure damage, economic deficit, freshwater shortages and inability to produce food. Furthermore, working with Girls Who Code, she made her own website about plastic pollution and how it is affecting our wildlife, which helped her realize her passion was to teach. By joining the fellowship, she hopes to gain more knowledge about sustainability and one day create her own nonprofit organization where she can get young students involved in nature and weather-related activities. 
Jason Cohen
Jason Cohen is a double major in Political Science and History. He is currently enrolled in the History BA/MA program. Originally from Brooklyn, he attended The University of Texas at Austin. While community organizing in Austin, he began working with marginalized communities hoping to resist and transform the racial capitalist and settler colonial order into one in which the toiling classes can truly control their destinies. He is interested in researching the environmental destruction that the development of the world capitalist system has created. Jason hopes to learn from socialist projects past and present along with Indigenous knowledge in order to develop theoretical foundations for a society in which the Earth is held in common. Jason is a longtime Yankees and Texas Longhorns fan. He hopes to be an environmental and labor lawyer in the future and to follow in the footsteps of Walter Rodney to be an academic in the service of the oppressed.
Nada Elsayed
Nada Elsayed is a rising fifth-year Architecture student at the Bernard and Anne Spitzer School of Architecture at City College. She was born and raised in Alexandria, Egypt and moved to New York in 2012. Nada is interested in interdisciplinary and community-oriented design that influences the development of buildings, communities, neighborhoods, and cities. Currently, she serves as the Vice President of the Green Club at City College, where she helps maintain the Solar RoofPod garden, generate food, and educate the community on ecological issues. Nada believes that we must understand the pivotal role in ensuring environmental sustainability through architectural design. In the past two years, Nada took various and diverse classes in the International Studies department at the Colin Powell School where she became interested in the interconnection between public policy, sustainability and Design. 
Alejandro Espinosa
Alejandro Espinosa is in his last year as a Political Science and History major. His interest in City College started when he was five years old as he would often visit his uncle, who lived on 139th Street and Amsterdam Ave, next to the fire station. Espinosa was inspired by City College's history and architecture as well as Colin Powell's mission to provide the next generation of leaders who can respond to today's issues. Espinosa's main concerns are income inequality and deindustrialization. Espinosa wants to advocate for climate change implementation that will create jobs and opportunities for all backgrounds. Alejandro enjoys riding subways and railroads, as well as watching the latest series in his free time.
Trisha Nicole Estuye
Trisha Nicole Estuye is a fifth-year student pursuing architecture with a concentration in sustainability and technology at the Bernard and Anne Spitzer School of Architecture and a minor in Economics. She was born and raised in the Philippines where her passion for the natural environment started, and she continues this by learning and taking care of plants. Her interests have pushed her in the direction of sustainability and subjects involving ecological design. Through her studies, she is deeply invested in understanding how architecture intertwines with environmental and social justice to provide inclusivity and resilient spaces. As someone from an island nation, she believes in the importance of design and policy to better the standard of living in response to the ongoing climate crisis. 
Kayla Hernandez
Kayla Hernandez is a first-generation college student and senior at the City College of New York majoring in Environmental Chemistry. She transferred to CCNY in Fall 2019 after spending her first two years at Lafayette College in Pennsylvania. She hopes that the Climate Policy Fellowship will provide her with the skills and tools necessary to become a well-rounded scientist, one that can relate science and facts to various facets of our society. She first became interested in climate change after moving around the country and witnessing firsthand how various weather systems were creating more destruction with each passing year. In addition to being a Climate Policy Fellow, she is also a Senator in Student Government, Vice President of the Baskerville Chemistry Society, and an Ambassador with Billion Oyster Project. She is currently applying to graduate schools in several countries, where she hopes to earn a Master's degree relating to toxicology, chemistry or environmental science. 
Kezia Kent
Kezia Kent was born and raised in Trinidad and Tobago, a twin-island republic that experiences annual threats from an ever-worsening hurricane season as well as other natural disasters such as earthquakes. She came to City College in 2019 and is currently a sophomore majoring in Economics. Having lived through several natural disasters, the financial and overall economic consequences that came in the aftermath of these disasters piqued her interest in exploring the connections between the climate, environment, and economy and its effects on the lives of everyday people. In the future, she hopes to pursue work at the intersection of environmental economics and law. In her spare time, she enjoys reading novels, trying new foods, and watching documentaries. 
Bakhtawar Aisha Kiani
Philip Lee
Philip Lee is a third-year architecture student at CCNY. He is a first-generation college student and studies architecture to create solutions to preserve living space and protect the environment. After college, he plans to influence other parts of the world by spreading awareness of climate change and developing opportunities for education to the less fortunate. As an architecture student, he plans to put his efforts into environmental architecture, where he will create new energy-efficient materials for houses that will be sustainable and prevent further harm to the current state of the environment. As the next generation of people that will be impacted by climate change the most, he believes that the solution towards tackling materiality, resource allocation, and green energy lies within the medium of design. He also has an interest in both gardening and hiking! 
Jack Li
Jack Li is currently a fourth-year undergraduate architecture student at the Spitzer School of Architecture. Coming from a Chinese background, I.M. Pei was the architect who always came to mind when he talked about architecture at home. As he began to research more and find out about sustainability in architecture, Jack saw this fellowship as a great opportunity to connect with like-minded individuals. In the long term, educating the general public is essential to pushing for a net-zero future. Architecture and sustainability is not a singular job, but rather a unified act that we all must engage in. However, it is the job of the designers to make sustainable options and knowledge available to all. Professionally, Jack would like to take a role in developing sustainable building materials and design through educating both designers and the general public.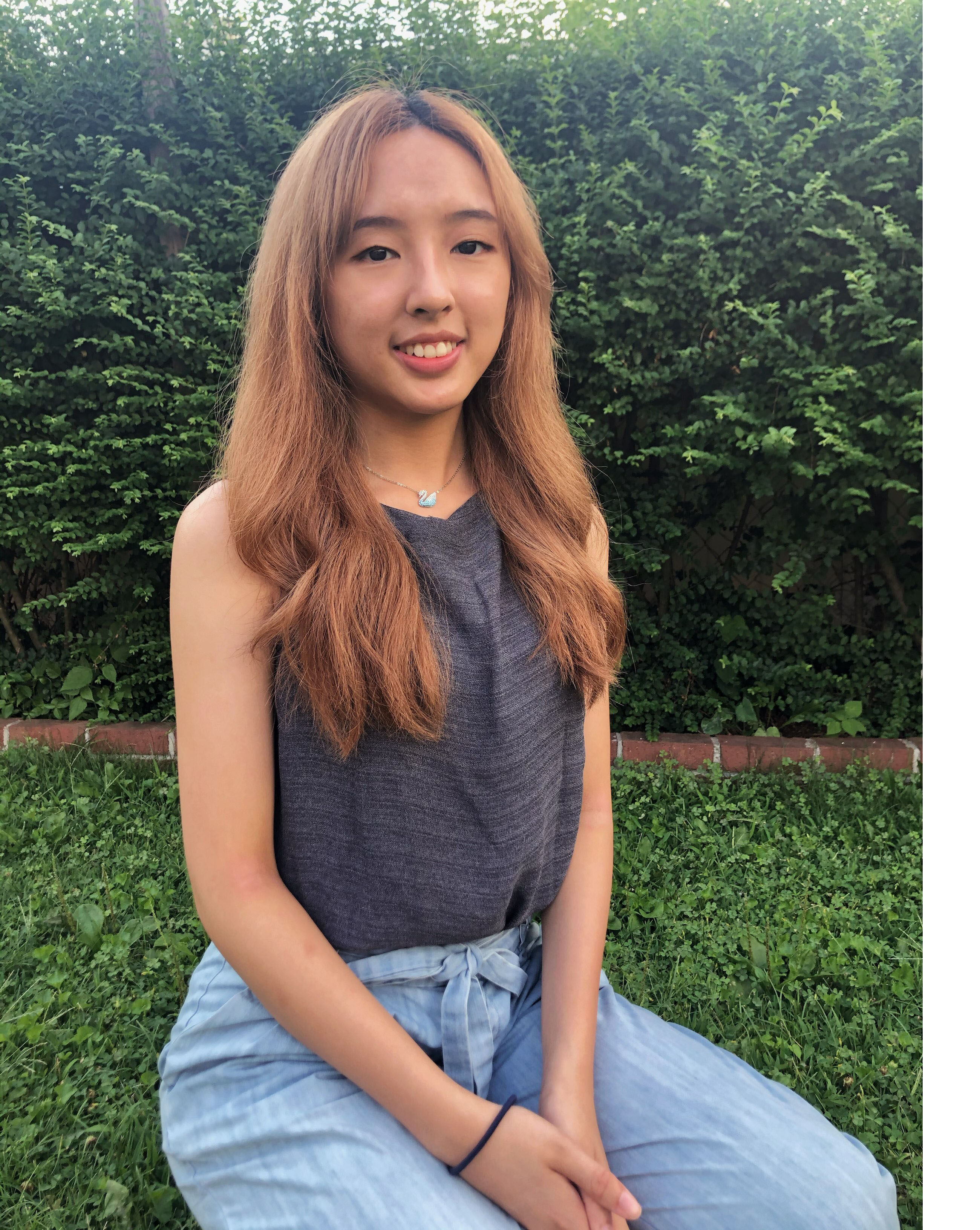 Coco Mong
Coco Mong is a fourth-year Macaulay Honors student pursuing her Bachelor degree in architecture at the Bernard and Anne Spitzer School of Architecture at CCNY. Having been born and raised in Hong Kong, Coco notices the pollution and climate issues that Hong Kong and New York City share. She finds significance in the environmental impacts architecture can bring forth to a city and the population. She also learned about the efforts New York City brings to improve sustainability through internships at the NYC Department of Design and Construction and the Department of Buildings. She wishes to continue and improve policy enforcements; she therefore seeks to combine design skills and public policy for innovative approaches to address environmental issues. 
Labiba Nazrul
Labiba Nazrul is currently a fourth-year Macaulay Honors student majoring in Architecture at the Bernard and Anne Spitzer School of Architecture with a minor in Psychology. As a first-generation American born in a Bangladeshi household, she has had the opportunity to experience living in both a highly-developed environment, as well as an underdeveloped one. Visiting Bangladesh and experiencing its monsoon seasons and flooding, which severely impact the development of the country's architecture and living conditions, allowed Labiba to acknowledge the importance of understanding climate change and the policies behind it. She hopes to learn more about the steps that can be taken to create a future where actions that prioritize preserving the earth are taken. 
Amanda Ozman
Amanda Ozman is a senior at City College majoring in Economics. She is a first-generation American raised by her Lebanese father and Moroccan mother, which allowed her to experience two worlds and diverse cultures. Her interest in the Climate Policy Fellows program derives from her profound love for the environment. Amanda has always been eager to protect the natural world and so her passion drives her to become someone that will make a difference. She wants to become a part of the future generation of scientists and researchers working to restore and educate to create a better tomorrow. In her free time, she enjoys various activities outdoors such as hiking, sailing, and camping. Most of all, she loves to travel and hopes that she can visit all 50 states. 
Mahomudur Rahman
Mahomudur Rahman comes from a Bangladeshi background and is a native New Yorker. He is a fourth-year Architecture major at The Bernard and Anne Spitzer School of Architecture at City College. He chose architecture because he loves to work with his hands and is curious about how things are made. He has a strong interest in building construction and energy consumption. Mahomudur is a part of CUNYs Building Performance Lab and plans to continue learning about building performance and efficiency. He hopes to work with professions outside of architecture to get a more holistic view on climate policies. His goal is to become a licensed architect and apply his knowledge towards building a sustainable urban environment. 
Jamie Rowland
Jamie Rowland is a sophomore Chemical Engineering student. She is interested in environmental applications of engineering and environmental policy. She is especially interested in the potential for our Constitution to protect the environment. Jamie would like to have a career in both climate research and law. She is also looking forward to learning more about how science and policy are related and how to communicate effectively. 
Lauren Salitan
Lauren Salitan is a senior in the Jewish Studies program, with a minor in Public Policy and Public Administration. She started her work in the environmental science field as a marine biology researcher where she conducted an independent research project focusing on the effects of acute chlorine exposure on juvenile Crossostrea virginica, the Eastern oyster. Lauren's research focused on the growth and survival in response to the Long Term Combined Sewage Overflow Plan to limit raw sewage from polluting the New York Estuary. While doing this work, Lauren developed a deep passion for the public policy world, and now plans on attending law school to become an environmental justice lawyer. Her interests remain with environmental advocacy, specifically in urban areas with a focus on natural waterways and pollution. 
Juliana O. Salvador
Juliana O. Salvador is from Long Island, which influenced her love for nature. Juliana's mother would often take her to nearby beaches and parks when she was a child. Currently, she is in her third year at CCNY and is studying Environmental Earth System Science. She is the daughter of Salvadoran immigrants and is also a first-generation college student. Juliana is very interested in learning how climate policy is gonna drive the future of energy generation and storage. Someday, Juliana hopes to be working alongside engineers and lawmakers in creating solutions to today's climate crisis. 
Jonathan Smilovich
Jonathan Smilovich is a senior in the Grove School of Engineering majoring in Environmental Engineering. He chose to complete a double minor in Economics and Business Administration to develop a strong set of managerial and financial skills. Growing up on Long Island, he appreciates nature and looks forward to finding new and innovative ways to combat the devastating effects of climate change. This led him to pursue Environmental Engineering at CCNY. Jonathan is interested in finding ways to provide access to renewable energy to underrepresented communities that lack adequate resources. He will pursue this mission to expand knowledge about renewable energy to protect our home, Earth! Besides his studies, Jonathan spends his time volunteering at the Engineers Without Borders chapter at CCNY and enjoys taking long walks on the beach and parks of Long Island. 
Tara Snover
Tara Snover is a rising senior at the Colin Powell School finishing up a double major in Sociology and Economics and a minor in Latin American/Latino Studies. She lives in Washington Heights, but grew up in upstate New York with two older brothers. Her motivation for participating in the Climate Policy Fellowship comes from her interest in social inequality, immigration, and sustainable economic development, which she believes are all closely linked to climate issues. When she is not in class or working to pay the bills, she enjoys kickboxing and reading books.
Harold Tavarez
Throughout his academic career, Harold Tavarez has always been invested in math and its real-world applications. His journey at CCNY as a senior currently studying applied mathematics has led to discoveries about his interests as it relates to climate science. He was greatly encouraged to play his role in preserving the environment upon seeing the impact each individual had while volunteering as a cleaner for the Central Park Conservancy. He is eager to explore issues that affect people on a global scale and use his expanding knowledge in data analysis to make predictions and offer solutions. He wishes to take his interest in data and pursue a career as a Data Scientist while exploring how quantifying information can help answer questions in climatology, space exploration and education, to name a few. During his free time, when not solving integrals, he enjoys drawing with traditional mediums, creative writing, and Programming. 
Anthony Thayer
Anthony is in his third year, and his first studying Architecture at City College. The previous two years have been spent studying Geology and Economics, that he spun into two minors to help fortify his toolbelt going forward. He believes that the only way to develop pragmatic solutions for man-made problems is through shrinking the gaps that exist between stakeholders by possessing and leveraging adjacent skill sets and effectively communicating their synergistic value. With consistent policy and policy enforcement being two of the major bottlenecks that prevent designers from integrating more holistic practices that mitigate anthropogenic climate change, Anthony looks forward to utilizing the Climate Policy Fellowship to learn how to navigate the challenging legislative landscape, and better serve both stakeholders and ecosystems. As a future practicing architect, Anthony intends to help shift the myopic paradigms that have led to an environmentally detrimental built environment and pursue designs that shape a more symbiotic urban ecology. FUN FACT: Anthony is in the Guinness Book of World Records 2020 for setting "The Fastest Time to Travel to all New York City Ferry Stops." 
Abigail Ureña
Abigail Ureña is a third year student at CCNY, she is majoring in Environmental Engineering. She is the child of Dominican immigrants, and a born and raised New Yorker. She is interested in agricultural sustainability and water conservation. She would like to conduct more research in the fields of environmental and agricultural sustainability, renewable water resources and hydroelectricity. She finds these fields incredibly intriguing, and she believes that they need drastic improvement for the sake of the environment. In these fields, she hopes to help underrepresented communities create more sustainable forms of agriculture and develop innovative forms of renewable energy. Her passion for sustainability stems from her love of cooking and wanting to develop more sustainable forms of agriculture. Abigail is passionate about serving her community, and would like to continue working to provide more access and opportunities to underserved communities throughout the world. 
Mei Yolles
Mei Yolles is a Macaulay Honors senior at CCNY majoring in Applied Mathematics and minoring in Economics with a separate concentration in Music. Adopted from Taiwan at the age of 6 ½, she has been living in Park Slope, Brooklyn since then. As a freshman, she was exposed to submetering throughout parts of Brooklyn by interning with GENEA. With her parents' background knowledge in real estate, she recently finished her internship with NYSERDA where she was tasked to research ways to improve efficiency in energy audit programs in single-family homes as well as research proposals to be used in city planning. Mei has continued to expand her knowledge in sustainability throughout Summer 2021 by interning with Fitch Ratings in exploring how ESG affects credit risk. With her affiliation with both the CUNY Building Performance Lab and Climate Policy Fellowship, Mei hopes to one day combine her passions in fintech and sustainability to develop products that will combat global sustainable issues.
There are additional fellows who asked to be omitted from the website. 
Last Updated: 03/29/2022 14:40