The Edward I. Koch Fellowship in Public Service
The Edward I. Koch Fellowship in Public Service supports motivated students who intern at nonprofit organizations or government agencies in New York City and beyond. Through these internships, CCNY students experience the challenges and rewards of working for the common good; gain insight on how nonprofit organizations and government agencies work to meet public needs; and interact with professionals in their chosen field of interest. Koch fellows participate in workshops and discussions that enhance their abilities to engage communities in meaningful ways and that provide opportunities for leadership development, reflection, and engaged learning.
The Koch Fellowship is divided into Summer, Fall, and Spring terms. We are now accepting applications for Summer 2022, which will support full-time internships. We will process applications for the Koch Summer 2022 fellowship on a rolling basis until March 15, 2022.
If you want to spend one semester or summer interning at a nonprofit organization or government agency, this opportunity is for you! No prior experience is necessary. This is a chance to get some work experience and give you a window into an issue, organization, or sector that will help set you up for a career after graduating from CCNY.

 
SUPPORT
Each fellow will receive a maximum of $5,000 for an approved summer internship and $2,500 for an approved fall or spring internship. This stipend will be adjusted for paid internships.
Fellows will not be assigned to organizations, but will be guided through the application process. We encourage fellows to use this opportunity to pursue internships that align with their career goals. That said, we have a number of partner organizations including:
The Department of Education
The Office of the Public Advocate
NALEO Educational Fund
The Office of Assemblymember Al Taylor
NYC Parks
The Drivers Cooperative
Lighthouse Guild
GMHC
SUMMER INTERNSHIPS
Once accepted, each fellow must secure a full-time internship at a nonprofit organization or government agency by May 31 in order to participate in the program. The internship should require about 35 hours of work per week for at least 9 weeks (or at least 315 hours total) during the summer.
FALL OR SPRING INTERNSHIPS
Accepted fellows must secure a part-time internship at a nonprofit organization or government agency by August 15 for fall internships, and by January 15 for spring internships. The internship should require about 10 hours of work per week for about 15 weeks (or at least 150 hours total) during the fall semester.
FELLOWSHIP MEETINGS
Fellows will be required to attend three meetings — at the beginning, middle, and end of the fellowship term.
ELIGIBILITY
We accept students from any school/major and regardless of citizenship status. There is no GPA requirement. However, you must have a demonstrated interest in a career in public service.
APPLICATION QUESTIONS
Please upload responses to the following questions through the application form. Write your name on all application materials.
Personal Statement: Tell us about your scholarly interests and experiences in college. What factors shaped your interests? What are your career goals, and how are they related to public service? Upload an essay that is between 150 and 250 words.
Essay: Describe a service or volunteer project in which you have participated. Include details about the organization for which you worked and/or the service that you provided. In your view, what were the root causes of the problem that you were trying to address? Why was there a need for your service? What recommendations would you provide to the organization, policymakers, community members, and/or other vested interests that might help address the problem? Upload an essay that is between 500 and 750 words.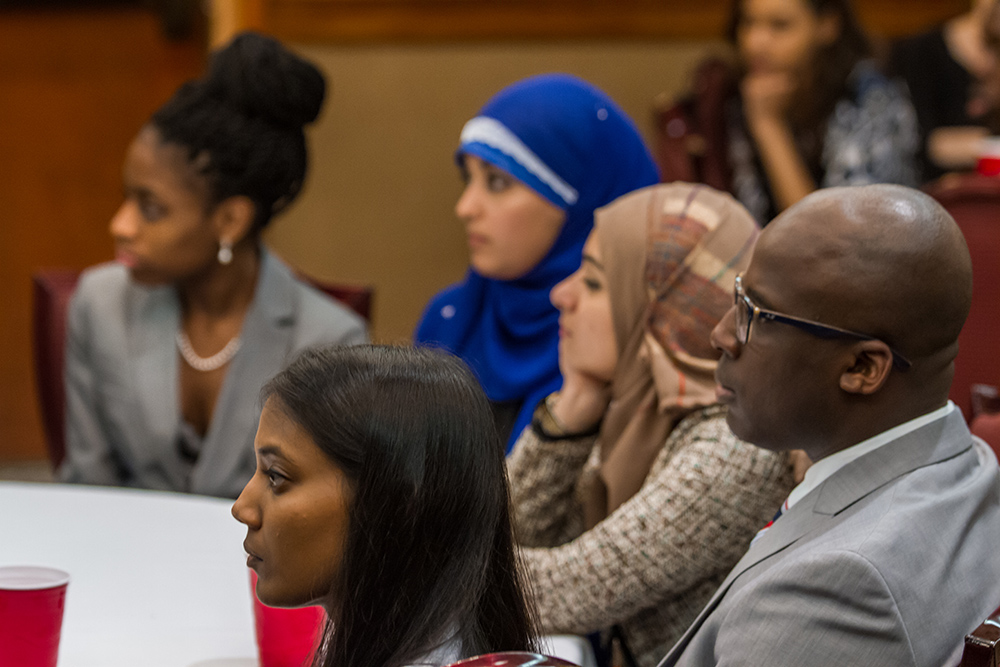 APPLICATIONS AND DEADLINES
Completed applications must include the following:
A personal statement;
A response to the essay prompt;
A resume; and
A transcript (can be the unofficial version from CUNYfirst).
 
Deadline for Summer 2022: March 15, 2022
Edward I. Koch Fall 2021 Fellows
Pearl Ayamba
Pearl Ayamba is a rising senior at The City College of New York double majoring in Political Science and Psychology and a Peer Leader within the CCNY Student Affairs and Enrollment Management Team. She looks forward to networking and expanding her knowledge about issues that interest her through this experience. Upon graduating next spring, Pearl plans on going to law school in hopes of working as a criminal defense attorney. She is an ardent human rights advocate, and a firm believer that everyone, regardless of gender, skin color, sexual identity, or religious beliefs deserve equal protection under the law. Pearl aspires to work and impact on the world to reflect these values. She loves to travel and dreams of traveling the world someday while immersing herself in the beautiful cultures and diversity the world has to offer.
Yael Kirschner
Yael Kirschner is majoring in Psychology with a minor in English. She has a strong passion for mental health and helping others. This has led Yael to volunteer with The Crisis Text Line and intern at South Shore Counseling. Additionally, she will begin a research position at Mount Sinai's Department of Psychiatry in Fall 2021. On campus, Yael is involved with Israel advocacy and helping younger students acclimate to college through being a CHIMP mentor. Yael is excited to learn more about nonprofits at her internship with Conversations to Remember, which is an organization that works to help elders or those who suffer from dementia. She is also interested in creative writing and hopes to combine this and her love for helping in her future career goals.
Layla Lima
Layla Lima is a rising junior majoring in Psychology and minoring in Biology. She is a first-generation student who migrated from Bangladesh to the United States with her family. Layla's goal is to become an occupational therapist in pediatrics, and she is driven by the desire to provide for people in need. Since she was little, she always wanted to help people but didn't know how. Layla realized the best way to achieve her goal is to become an Occupational Therapist. Layla is currently in the America Needs You Fellowship and the Secretary for the Nursing Club at CCNY. She wanted to be a part of the Koch fellowship because she wanted to expand her network and knowledge, but most of all, she wanted to work with people and give back to society. Layla likes to learn new things in her spare time, such as learning how to play the ukulele; she also likes to read and watch crime documentaries. 
Alia Medina
Alia Medina is a junior pursuing a double major in psychology and childhood education. A lifetime NYCHA resident, she has always been acutely aware of the disparities among races. Having such a mindset made Alia want to pursue a career where she could positively impact students with similar backgrounds. Working in a public school opened her eyes to the glaring problems with the education system. Alia believes that education should be equal for all students regardless of race. She aspires to stand alongside her future colleagues and bring in a new era of the education system. She hopes to use her platform as an educator to share her knowledge of mental health so that parents and children will be aware of the support systems in place to help them. 
Anjali Mercado
Anjali Mercado is a rising third-year student in the Sophie Davis Biomedical Program at CCNY. She is pursuing a Bachelor's of Science degree in Biomedical Science, with a minor in Psychology. In the future, she hopes to become an adolescent psychiatrist who removes the unfortunate stigma that many young individuals with mental illnesses face. In addition, she aspires to bridge the gap between LatinX communities and healthcare. She believes that having representation within the field would motivate LatinX individuals to seek help for their medical needs. In the past, she has interned at Memorial Sloan Kettering Cancer Center where she worked with an assistant attending in the Department of Psychiatry and Behavioral Sciences and conducted research focusing on immigrant health and cancer disparities. 
Jasmine Perdomo
Jasmine Perdomo is the daughter of Dominican immigrants and grew up in a household where only Spanish was spoken. Jasmine's background motivates her to help others like herself. Her interests in political and international affairs stem from her trip to Riobamba, Ecuador, where she volunteered for a Global Glimpse program at an organization for women's politics called Casa de la Mujer ("House of Women"). The indigenous, Ichwa-speaking women in this community are trying to fight back against many abuses, including violence, racism, oppression. As a Hispanic woman, this made Jasmine wonder what she could do to give an oppressed Hispanic woman a voice. It clarified Jasmine's desire to help Latino organizations and make an impact on gender equality while also building on her leadership skills. Jasmine's acceptance into the SEEK program brought her to City College where she decided to study at the Colin Powell School, pursuing a major in Political Science and a double minor in Latin American/Latino Studies and International Studies. Her leadership experience then drove her to pursue a position in the Dominican Students Association where she was inspired to lead, motivate, and serve as an e-board member for a few years, before she was elected Vice President. Jasmine is a first-generation college student who will soon be graduating this fall term. 
Aneesah Saeed
Aneesah Saeed is a rising senior at CCNY majoring in International Studies with minors in Public Policy and Psychology. She decided to attend CCNY specifically because of its diversity with students from a variety of different backgrounds, cultures, and a distinguished faculty, with all the great exposure New York City has to offer. Her perspective on life changed after living in Pakistan from the ages of 9 to 13. She vividly remembers seeing children begging in the streets for scraps, employed as factory workers, or working as servants. From those visions, she knew that majoring in International Studies was her passion to learn about why conflicts take place and how to analyze political, social, economic, and cultural issues. This field is her destiny to raise awareness to improve the harsh conditions impoverished families live under.
Monica Scotti
Monica Scotti is a senior at CCNY, majoring in International Studies with a concentration on International Relations. Over the summer she interned with the International Rescue Committee in the Education and Learning Department, focusing primarily on teaching high beginner English and digital literacy classes to newly welcomed refugees and asylees. For the fall, she will be transitioning from the Education and Learning department into the Women's Economic Empowerment department with IRC. Here she will be mentoring women through career readiness, resume building, and job counseling. She will also create events that focus on the economic empowerment of immigrant women here in NYC. She is dedicated to breaking the stigma surrounding refugee and immigrant populations, and hopes to help provide them with the tools that they need to live successful, peaceful lives here in the United States.
Fatima Warda
Fatima Warda, an Edward I. Koch fellow, is currently a junior at The City College of New York studying Psychology. Fatima grew up in Karachi, Pakistan, and moved to the United States at the age of 9. Growing up as an immigrant allowed her to experience and perceive the concept of mental health in a new light. Her passion for public service stems from her advocacy for mental health for all people regardless of age, race, color, and class. She was drawn to the Koch Fellowship because of her desire to see diverse experiences of ethnic communities being included in important conversations about mental health. In her free time, Fatima enjoys dancing, singing, boxing, and spending time with the people she loves. Fatima also likes to devote some of her time to tutoring students in a way to give back to her community and encourage the education of the youth. 
Last Updated: 03/09/2022 17:42