Mixner Fellowship
Now accepting applications for Summer 2022!
Launched in 2021, the David Mixner Fellowship helps students find internships at organizations leading the movement for LGBTQ+ rights and freedom. The fellowship is named for David Mixner, a lifelong political activist involved in the movements to end the Vietnam War, pass civil rights legislation, achieve nuclear disarmament, and create a humane, stigma-free, education-based and treatment-focused approach to the AIDS epidemic.  If you identify as LGBTQ+ and want to work on LGBTQ+ rights and advocacy, this is the program for you! We are connected to organizations throughout NYC and across the country. 
Support
Fellows will receive a stipend of $15/hour based on a work schedule determined between the student and host organization. The fellowship lasts one semester or one summer. We encourage fellows to work between 10 and 20 hours/week during the semester and 35 to 40 hours/week during the summer.  Accepted fellows will be connected to partner organizations based on their areas of interest and skills. We encourage fellows to use this opportunity to pursue internships that align with their career goals.
Fellowship Meetings
Fellows will be required to attend three meetings— at the beginning, middle, and end of their fellowship terms. In addition, they should attend meetings organized for Colin Powell School fellows and other relevant events.
Eligibility  
Applicants must be full-time undergraduate students. We accept students from any school/major and regardless of citizenship status. There is no GPA requirement. However, you must have a demonstrated interest in LGBTQ+ advocacy. 
Application Questions
Please upload responses to the following questions through the application form. Write your name on all application materials.  
1. How do your educational and professional experiences so far shape your long-term interest in becoming an LGBTQIA+ advocate? Indicate if you have any experience working on LGBTQIA+ issues, whether through clubs, volunteer work, internships, etc. Describe your involvement, including any leadership positions held. If you do not have any prior experience, why do you want to gain some? Upload an essay that is between 250 and 500 words.  
2. How would you like to see your career develop over the next decade or two? Upload an essay that is between 250 and 500 words.  
3. List 5 organizations that you would like to apply to for your internship.  (Note: You can always change your mind later.)
APPLICATIONS AND DEADLINES
Completed applications must include the following:
- A response to the 3 questions;
- A resume;
- A transcript (can be the unofficial version from CUNYFirst)
Applications for the Summer 2022 fellowship will be considered on a rolling basis.
Katherine Scardino
Katherine, or KJ, is a senior psychology major with a double minor in Spanish language and Latin American and Latino Studies. She came to CCNY for the value of a public education with a diverse student body. KJ has had several internships working in the nonprofit and public sector, and is currently interning with Equality New York, a statewide LGBTQI nonprofit, which focuses on policy creation and advocacy. She hopes to gain insight into how policy can have a real-world impact and create positive change. When she's not working on her studies or internship projects, she is acting as team captain of the CCNY women's fencing team and vice president of the Student Athletic Advisory Committee. 
Jacob Laycock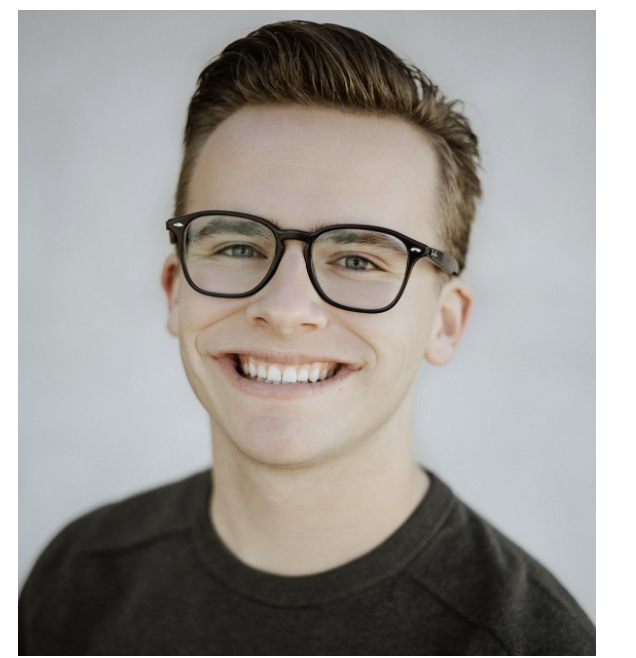 Jacob Laycock is a junior at City College of New York pursuing his BA in Psychology, after graduating with his AA from Eastern Gateway Community College. Originally from a small desert town in Southern California, Jacob is a first-generation college student. After moving to New York City in January of 2020, Jacob continued his work in childcare and education and is currently in his second year as an Elementary Division Fellow at Rodeph Sholom School. Jacob's hope after his time at City College of New York is to develop his career into the intersection of work in mental health, education, the arts, and social justice advocacy-- specifically regarding LGBTQ+ youth & education, climate change, and DEISJ work.
Last Updated: 03/09/2022 13:18