NBCU Academy Fellows Program
Now accepting applications for the 2022-2023 school year!
The NBCU Academy Fellows program is designed to educate and support outstanding students who are on a path to become leaders, journalists, and content creators. Fellows will participate in intensive mentoring, professional development, and paid internships, opportunities provided to fellows by the faculty and staff of CCNY with generous financial support from NBCUniversal News Group.
SUPPORT
Fellows will each receive $5,000 stipends during the school year and up to $5,000 to support journalism internships during the summer. The fellowship is made possible by a partnership among the NBCUniversal News Group, NBCU Academy, the Colin Powell School, and the Journalism Program of the Department of Media and Communication Arts in CCNY's Division of Humanities and Arts.
WORKSHOPS
Fellows are required to attend three intensive workshops during the Fall 2022 semester and another three during the Spring 2023 semester. They will feature journalists working in a variety of media outlets, including NBCU.
CLASSES
We encourage you to take journalism classes prior to applying for the fellowship. In addition, accepted fellows must remain engaged with the journalism program and take at least one journalism class each semester. These classes might include:
• Introduction to Journalism — Students should ideally take this class before TV Journalism, but they can also take them simultaneously.
• Television Journalism
• Latinx Media Studies
• Journalism and Society: Covering Power
• Race and Media
• Radio Journalism
The NBCU Academy Program will provide students with a strong understanding of the media landscape and the intersection of race, ethnicity and culture. Fellows will learn the fundamentals of television journalism and video storytelling and the essentials of business reporting. They will benefit from mentoring, lectures, workshops and tutorials and the professional insight of NBCU staffers. 
APPLICANT QUESTIONS
Please upload responses to the following questions through the application form. Write your name on all application materials.
1. How do your educational and professional experiences so far shape your long-term interest in becoming a journalist? Indicate if you have taken journalism classes or served as a journalist in school or elsewhere. Upload an essay that is between 250 and 500 words.
2. How would you like to see your career develop over the next decade or two? Upload an essay that is between 250 and 500 words.
3. What are three questions you would like to see addressed as part of the program?
4. List 5 media outlets that you would like to apply to for your summer internship. (Note: You can always change your mind later.)
SUMMER 2023 INTERNSHIP
The NBCU Academy program requires students to intern at any one of a wide variety of media organizations. CCNY program leadership will help students prepare for, apply to, and obtain these internships. Fellows who find internships that do not compensate them will receive stipends through the program. 
In New York and the surrounding area, many media companies offer internships that provide excellent exposure to real world practices. We recommend that students apply to outlets that include: 

• NBCUniversal and NBC4
• CNN     • HBO     • NPR
• ABC and ABC7
• CBS and CBS2
• FOX and FOX5
• News 12     • NY1     • PIX11
• WNYC
• Telemundo 47
• Univision 41
• Vice

ELIGIBILITY
Applicants to the NBCU Academy Fellows program must be undergraduate students who are interested in pursuing careers as journalists and who are committed to diversity, equity, and inclusion in the news media. 

We welcome applications from students in all CCNY schools and divisions. Students must be enrolled full time at CCNY during the 2022-2023 school year, have at least 48 credits by the beginning of Fall 2022, have at least a 2.8 GPA at the time that they apply, and plan to graduate in May 2023 or later. Applicants must be available to participate in journalism classes during the 2022-2023 school year, public events that are associated with this program, and full-time journalism/media internships in Summer 2023.
Questions? Contact Deborah Cheng, Director of Fellowships, Colin Powell School Office of Fellowships, at dcheng@ccny.cuny.edu or Teona Pagan, Fellowships Coordinator, at tpagan@ccny.cuny.edu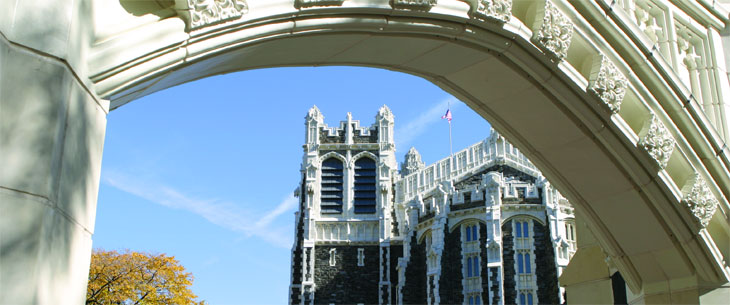 1-year program
- workshops,
- summer internship,
- professional development

Up to $10,000 over 1 year
Early Admission Deadline: December 15th, 2021
Regular Admission Deadline: Extended to April 8th, 2022
NBCU Academy Fellows
______________________________________________________________________________________________________
Samantha Alvarez 
Samantha Alvarez is a Latina multidisciplinary artist living in the Bronx, NY. Her passion for filmmaking and social justice brought her to study Documentary Filmmaking and Journalism at the City College of New York. She is currently in her senior year. Samantha's work focuses on amplifying underrepresented voices in media and telling urgent, unheard stories. Other than filmmaking and journalism, she also experiments with different art mediums including painting and 2D animation. She looks forward to growing her skills in pursuit of her professional goals as a cinematographer and director involved in documentary work, TV journalism and narrative filmmaking.
Diego Areas Munhoz
Diego Areas Munhoz is a Theatre major and Journalism minor in his final year at CCNY. Diego is an international student born in Brazil, and has been living in New York since 2015. He came to CCNY for its long history as one of the best public colleges in New York. Besides theatre and journalism, he is interested in history and politics, and the intersection of all these topics in art and government. Diego lives with his wife Cai and their crazy kitty Humphrey. 
Dedipta Bhattacharjee
Born in Bangladesh, Dedipta Bhattacharjee immigrated to the US at an early age and calls Queens, NY her home. She is a junior at CCNY, double majoring in English and Asian studies with a minor in Journalism. She is a Kaye Scholar and a City College Fellow/Isaac Scholar. Her interest in journalism derives from her identity as a first-generation immigrant and the stories of her community's perseverance and struggles. She believes stories keep people connected to their community, culture, and identities. A single voice can change perspectives spanning from individual to nation, but accessibility to certain minorities is limited. Dedipta is passionate about bringing light to people's lives and recording pieces of their history as souvenirs.
Oscar Flores Pavon
Oscar Flores Pavon is a rising Junior originally from Honduras. He is majoring in Advertising & Public Relations with a minor in Journalism.  One of the main reasons Oscar decided on CCNY and the Colin Powell School was because of the rigorous programs and opportunities that they have to offer, such as the NBCU Fellowship. He is interested in current events that impact communities he identifies with. He would like to be a bridge that can provide a microphone to the disenfranchised and turn it into something of use. Oscar is an avid Knicks and Real Madrid fan, and enjoys playing sports and video games in his spare time. 
Jennifer Garcia
Luca Goldmansour
Luca Goldmansour is Lebanese American and a born and raised New Yorker. He chose to major in Political Science and minor in Journalism and Community Change Studies because of a deep commitment to social and economic justice. From an early age, Luca has understood the direct impact politics, and his own country, can have on the world, and has sought to inform and aid communities. Luca is the son of a teacher and has a special place in his heart for public education. Luca loves that he attends a university which represents a promise of education as a right for all.
Ibrahim Hersi
Ibrahim Hersi is an Advertising and Public Relations major with a minor in Journalism. After completing his freshman semester at John Jay College of Criminal Justice, Ibrahim decided to transfer to CCNY, as it offered more majors he was interested in. Ibrahim completed Intro to Journalism and was informed of the NBCU Academy Fellowship, which he saw as a great opportunity to help start a career in journalism. Professionally, Ibrahim wants to work in sports broadcasting, either as a writer or an on air reporter. In his spare time, Ibrahim plays basketball and a little bit of volleyball.
Elena Johnson 
Elena Johnson is an African American woman studying English and Journalism at CCNY and is graduating in Spring 2022. Having grown up in the Bronx, Elena witnessed and experienced racial inequality and prejudice in opportunities between low-income, minority neighborhoods and more affluent communities, specifically in education, housing, and career opportunities. It drove her to learn about Political Science and Public Policy at the Colin Powell School for Civic and Global Leadership and write articles that called for social reformation. In the latter part of her sophomore year, Elena switched her major to English so that she could develop strong storytelling skills for journalism and media. Averse to the media's often negative and stereotypical representation of African Americans, Elena became inspired to help foster more diversity and inclusion in media by sharing positive narratives of the goals, achievements, and resilience of African Americans and other minority communities. Through journalism she hopes to share stories of people's cultures and identities to bring more people together through ideas of understanding, acceptance, and equality.
MeiJun Lei
MeiJun Lei is a senior majoring in Advertising and Public Relations with minors in Journalism and Psychology. MeiJun is passionate about understanding the different ways people think and writing stories for underserved populations. She plans to pursue a career as a Public Relations Specialist working with brands to tell their compelling stories. Through the NBCU Academy Fellowship program, she seeks to sharpen her writing and story-finding skills. Participating in this program can build a strong foundation for her future career as a PR professional and create possibilities to become a freelance journalist. She hopes to amplify the voices of brands and underserved communities and help alter perspectives. After graduation, she plans to go abroad and understand cultures in different countries to widen her insight. She is a passionate yogi with a sweet tooth. 
Flora Lennihan
Flora Lennihan is an award-winning documentary filmmaker pursuing a BFA in Film and Video Production and a minor in Anthropology at City College, class of 2022. She is also a student of Macaulay Honors College. The daughter of a Croatian immigrant and having grown up in diverse Brooklyn communities, she knows that everyone has an interesting story to share. She brings these stories to light through her work, producing films about social issues, personal creativity, the arts, family, and more. With a background in music, Flora sees filmmaking as a way to combine her passions for visual and auditory mediums. This summer she worked as a Production Assistant for a travel dance show that airs on PBS. She sees the NBCU Academy Fellowship as an opportunity to develop her interest in journalism and long-form documentaries.
Nisa Manzar
Teresa Mettela 
Teresa Mettela is a rising senior at CCNY with the Macaulay Honors Program. She is majoring in International Studies and double-minoring in Journalism and Sociology. Her passion for writing and storytelling led her to the Colin Powell School, where she continues to learn new ways to shape the next generation of journalists and creatives. Currently, Teresa works as a freelance journalist for several local newspapers, covering beats in Queens and Manhattan. In the last year, she has reported on pressing national topics such as Coronavirus, AAPI hate crimes, and DACA. As an Indian-American woman in the literary field, Teresa hopes to amplify the voices and stories of WOC through her writing and reporting.
Kainoa Presbitero
Kainoa Presbitero is a film major in his senior year at CCNY. Kainoa was born and raised on the island of Oahu, Hawaii. He moved with his family from Hawaii to Washington DC during high school and then to New York City to pursue his dream as a filmmaker.  He chose to attend City College in order to obtain a solid education while living and working in the film industry in New York. His dream is to one day own a media production company where he can continue to tell the stories of underrepresented communities through film and video. In his free time, Kainoa enjoys cooking and taking/developing his own 35mm film photos.
Krystal Suriel
Krystal Suriel is a junior majoring in Psychology and minoring in Journalism. She comes from a Dominican background and is a first-generation college student. Krystal applied for the NBCU Academy Fellowship to gain knowledge and mentorship in what it means to be a journalist –– the career she aspires to have. She plans to report on pop culture and the entertainment business, a love of hers from early childhood. But she also wants to address social justice matters such as women's issues, LGBTQIA+ rights, and intersectionality through her work. In the future, Krystal hopes to write without boundaries and supply entertainment, peace, and validation to an audience. She likes to learn about astrology during her free time and experiment with makeup and dishes to cook.
*There are additional fellows who asked to be omitted from the website.
Last Updated: 03/29/2022 14:47