Advancing Research on Climate Change Through Social Science
Colin Powell School for Civic and Global Leadership (incorporating the Colin Powell Center)
Advancing Research on Climate Change Through Social Science
Adopting a problem-based approach to education and research means having dynamic conversations across disciplines. At the Colin Powell School for Civic and Global Leadership, we are doing just that by taking advantage of our proximity to some of CCNY's marque programs in science and technology. Building relationships with programs like the Grove School of Engineering NOAA-CREST Center allows us to address the most pressing issues, like climate change, from social, political, and economic perspectives.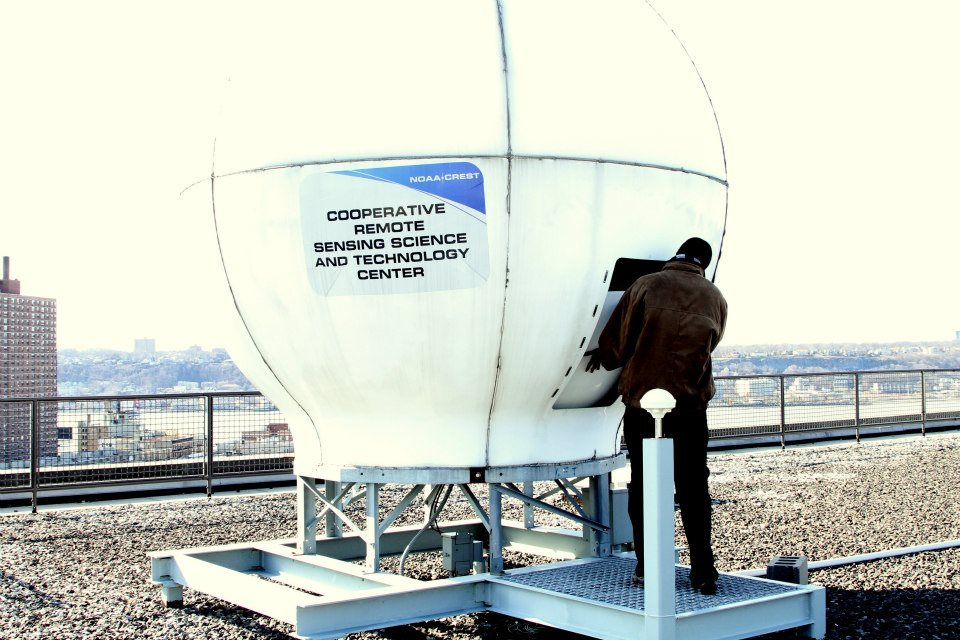 It starts with the science—in this case, the so-called 'hard sciences' involved in developing remote sensing technology to analyze effects of climate change. In 2001, funding from the National Oceanic and Atmospheric Administration (NOAA) supported the establishment of the intra-university NOAA-Cooperative Remote Sensing and Technology (CREST) Center. The center is led by the City University of New York (CUNY) and cooperates with Hampton University, University of Puerto Rico at Mayaguez, California State University, and the University of Maryland Baltimore County. 
The center recruits and trains undergraduate, masters, and doctoral students from underrepresented groups to help diversify both NOAA-related scientific and engineering fields and, more generally, all research fields addressing global environmental concerns. Center-based research encompasses remote sensing: sensor development, satellite remote sensing, ground-based field measurements, data processing and analysis, modeling, and forecasting.
But the science only gets you so far. Questions about the social, political, and economic ramifications of climate change can be addressed within academic disciplines like economics, anthropology, sociology, and political science. So the Colin Powell School is well positioned to partner up with engineers in the Grove School, building partnerships and harnessing what we know about climate and atmosphere to questions about human behavior, prosperity, and security. 
Take one example of what this collaboration could mean. For the past several years, teams of students in the Grove School have embarked on a project to map our patterns of on-the-ground heat spikes throughout the city, particularly during the summer, when extreme temperatures pose some of the worst climate-related health threats to our population.  But how can we use this detailed, ground level map of the "urban heat island?"
Sociologists looking at patterns of criminality or unmet health needs may discover that pockets of heat exacerbate these problems in low-income neighborhoods. Economists working on economic development may discover that entrepreneurs face steeper challenges where temperatures more often rise to dangerous levels. Similarly, NOAA-CREST projections of coastline vulnerability have implications for a broad variety of policy and planning issues. In short, a partnership between the Colin Powell School and the NOAA-CREST Center offers the opportunity for both units to more effectively teach students about public concerns, and more energetically inform public debate.
To this end, researchers from the Colin Powell School and the NOAA-Crest team have been meeting over the course of this semester, and will hold an inaugural workshop in late May around a series of collaborative projects. The hope, on both sides, is that the dialogue will begin to produce a new brand of problem-based research and teaching at both the Grove School and the Colin Powell School.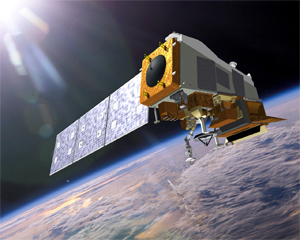 "We began, you might say, by speaking two different languages," said Leslie Galman, Director of Academic Administration at the Colin Powell School. "But we see so many possibilities for collaboration with our faculty across the school, as well as opportunities for our students, including graduate assistantships, funded research opportunities, and internships with NOAA-Crest federal and industrial partners." 
Though it may take some time for collaborators to begin speaking the same language, the advantages of faculty and students developing fluency in other fields cannot be overstated. Our changing climate and world require creative solutions, and so we approach this partnership with NOAA-CREST with ambition and enthusiasm.
More information about NOAA-CREST can be found on their website.