Andreas Killen
Professor
Building
North Academic Center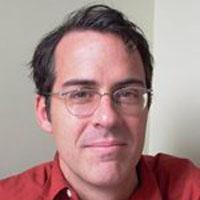 Andreas Killen
Profile
Professor Killen specializes in the cultural and intellectual history of modern Europe, especially Germany. The recipient of fellowships at the UCLA Humanities Consortium in Los Angeles and the Max-Planck Institute for the History of Science in Berlin, he recently completed a book on psychiatry and the invention of "nervousness" as a medical and cultural response to the modernizing process in late nineteenth- and early twentieth-century Germany. He is currently working on a project on relations between film and the human sciences in Germany.
Education
B.A., Reed College
Ph.D., New York University
Courses Taught
Modern Europe
The Third Reich
Psychiatry, Madness, and Modern Society
The Modern European City
Science, Technology, and Modernity
Publications
 Books and Edited Volumes
Berlin Electropolis: Shock, Nerves, and German Modernity (University of California Press 2006).
Co-editor with G. Eghigian and C. Leuenberger, "The Self as Scientific and Political Project," Osiris, Vol. 22 (2007).
1973 Nervous Breakdown: Watergate, Warhol, and the Birth of Post-Sixties America (Bloomsbury 2006).
Co-editor with Stefan Andriopoulos, "Brainwashing and Mind Control from the Cold War to the War on Terror," Grey Room, v. 45 (2011)
Homo Cinematicus: Science, Motion Pictures, and the Making of Modern Germany.  University of Pennsylvania Press, 2017.

Articles
 
"Weimar Cinema between Enlightenment and Hypnosis", in G. Prakash (ed), Fears Past: Emotional Histories, Troubled Times (Princeton University Press, forthcoming)
"Homo Pavlovius: Cinema, Conditioning, and the Cold War Subject," Grey Room, v. 45 (2011)
"The Scene of the Crime: Psychiatric Discourses on Film Spectatorship in the Silent Era" in K. Kreimeier and A. Ligensa (eds), Media 1900: Technology, Perception, Culture (John Libbey, 2009)
"Weimar Psychotechnics between Americanism and Nazism," Osiris, Vol. 22 (2007).
"From Shock to Schreck: Psychiatrists, Telephone Operators, and Traumatic Neurosis in Germany, 1900-1926," Journal of Contemporary History 38, no. 2 (April 2003).