Welcome to the Department of History
One of the most lively programs on campus, History at the City College of New York has been crafted to meet the needs of scholars, future educators, and history enthusiasts alike. Our accomplished faculty members have made their own marks in this arena both at CCNY and throughout the world. The History Department values its discussion-based classes where students are able to engage with one another and their professors in the study of the past.
Graduates not only represent City College at major higher educational institutions around the country but have also gone on to successful careers in a wide range of legal, educational, journalistic, governmental, medical, entertainment, and other fields.
Announcements:
Fall and Summer 2021 registration is open! Our course offerings for undergraduate & graduate History, USSO, and WCIV classes are now available. Click here to see the full list.
Attention Prospective M.A. Students
For more information about our program, please click on the "Graduate Program" tab at the top of this homepage.
For specific questions, please contact Professor Seiji Shirane, director of graduate studies, at sshirane@ccny.cuny.edu .
To apply to our History M.A. program, see the CCNY Graduate Application portal by clicking here. 
Undergraduate Courses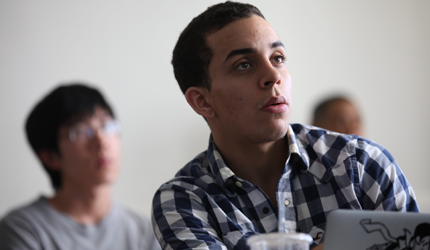 View a list of all of our upcoming undergraduate courses.
Graduate Courses
View a list of all of our upcoming graduate courses.
Department Newsletter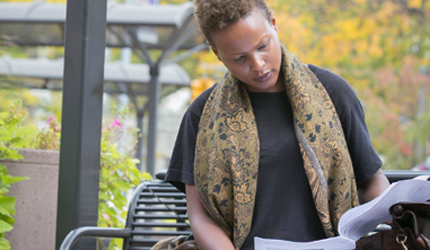 Read our latest newsletter.
The Judith Stein Award for BA/MA Students
Application Deadline: May 10, 2021
In honor and memory of the late Judith Stein, an esteemed member of the CCNY History Department from 1965 to 2016, the Department will award outstanding BA/MA students scholarships that will cover tuition for up to 3 MA courses in History for the next semester of enrollment.
The Department welcomes applications from students currently enrolled in its BA/MA Program in History who will have completed, or nearly completed, the BA portion of the program by Spring 2021. Successful candidates will demonstrate a commitment to excellence, clarity of purpose in their studies, and financial need.
To apply, students should submit the following materials by May 10, 2021, to Office Admin. Susan Evans, sevans1@ccny.cuny.edu (with the subject line "Stein Scholarship"):
A CCNY transcript
A one-page statement of purpose addressed to the History Executive Committee that outlines their curricular program and goals
Additionally, students should arrange for a letter of recommendation from a CCNY faculty member. The letter should also be sent to sevans1@ccny.cuny.edu with the subject line: "Stein Scholarship Letter." Please include the name of the faculty member in your application.
History Society
Our Fall 2021 meeting schedule is up! 
If you are interested in the activities of the History Society, contact Prof. Blanton, JBlanton@ccny.cuny.edu  
Teaching Garden
The Teaching Garden is a joint project with faculty from the Science Division and the CUNY Medical School, financed by a Moxie grant in 2019 as part of the Campus Engagement Network.  It is designed for neighboring school children to learn about the growing and nutritional value of herbs -- easy to plant, and easy to keep on your kitchen window sill.  Volunteers are always needed for program development, assisting in working with children, and planting.  In recognition of the Lenape people who once called this part of Manhattan home, the three sisters (squash, beans and corn) were planted this past spring.  Regional and historical specimens are on the agenda.  Ideas welcome!  Contact Prof. Syrrakos if you are interested or have questions,  Bsyrrakos@ccny.cuny.edu .
Contact Information
Prof. Anne Kornhauser
Department Chair
Office Hours: Mondays, 4:00 to 6:00 p.m., and by appointment Please email Prof. Kornhauser to set up a Zoom meeting, at history@ccny.cuny.edu
North Academic Center
Room 5/144A
160 Convent Avenue
New York, NY 10031
p: 212.650.7137
e:   history@ccny.cuny.edu
instagram: @ccnyhistory
ADVISING HOURS FALL 2020
Undergraduate Advising:
Prof. James Lewis
Please email Prof. Lewis for advising. Office hours are Wednesdays 3:15 to 4:00 p.m.
JLewis@ccny.cuny.edu
Prof. John Blanton
Please email Prof. Blanton to arrange for a Zoom meeting during office hours: Thursdays from 1:30 to 3:30 p.m., and by appointment NAC 5/133
JBlanton@ccny.cuny.edu
Graduate Advising:
Prof. Seiji Shirane
Seiji Shirane ( sshirane@ccny.cuny.edu )
Office Hours: Mon./Wed. 330pm-430pm, and by appt. by ZOOM. Please email to schedule appt. and to receive the Zoom office hours link.