Arthur Spielman
Professor
Main Affiliation
Psychology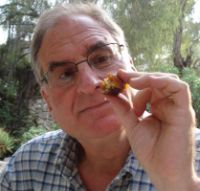 Arthur Spielman
Education
Degree/Date: B.A. 1970
Institution: City College of New York
Specialization: Psychology
Degree/Date: Ph.D. 1979
Institution: City University of New York
Specialization: Clinical Psychology
Research Interests
Sleep disorders, circadian rhythmicity, psychotherapy.
Publications
Recent Publications:
Ebben M., and Spielman, AJ., (2008). Sleep and Quality of Life in Anxiety Disorders. Chapter in: Sleep and quality of life in clinical medicine. JC Vorster, SR Pandi-Perumal, DL Silver (Eds). Humana Press, NJ, 239-249.
Yang, C. M., Spielman, A. J. (2007). Behavioral intervention for sleep disorders. In : Sleep and psychosomatic medicine . SR Pandi-Perumal, Ruoti, R. R., Kramer, M. (Eds.). London : Informa UK Ltd.
Matthew R. Ebben, Nitin K. Sethi, Arthur.J. Spielman. Severe Obstructive Sleep Apnea after Cerivastatin Therapy: A Case Report, Journal of Clinical Sleep Medicine. Vol. 4, No. 3, 2008.
Spielman, A. J., Yang, C. M., Glovinsky, P.B. (in press). Sleep Restriction Therapy. Insomnia: Diagnosis and Treatment edited by Michael J. Sateia, and Daniel Buysse, Informa Healthcare USA, Inc. Awards Member, American Academy of Sleep Medicine, Task Force on Behavioral Sleep Medicine, 2008
Additional Information
Current Projects: 1.Unique light delivery systems to phase shift circadian rhythms. 2. Use of hypnotic medications to improve the treatment of obstructive sleep apnea. 3. Exercise before bedtime on insomnia.